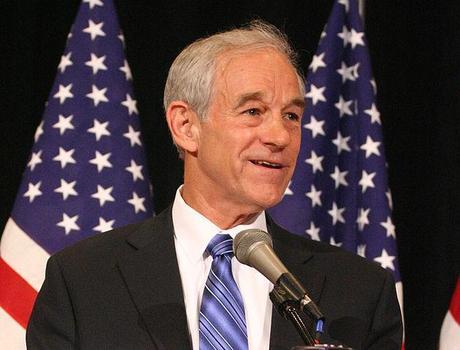 Republican Texas Congressman Ron Paul will hold his own rally in Tampa, Fla., on the eve of the GOP National Convention. Dr. Paul's campaign also confirmed that the 76-year-old House representative would not be attending the Paul Festival nor the Freedom Festival 2012, which are both due to take place just before the convention. Both events are currently being organized by his supporters.
The Paul Festival will be held over a three-day-period at the Florida State Fairgrounds and is meant to pay tribute to the Texas congressman's life and long political career. However, because of a difference of opinion between Paul activists, a second rally, the Freedom Festival 2012, will take place at the Fantasy of Flight in Polk City and is expected to focus more on the U.S. Constitution than on the congressman himself. Former New Mexico governor Gary Johnson will be addressing the crowd. Both festivals will be held between August 24 and August 26.
Some Paul supporters decided to organize a second rally when doubts began to emerge over whether the Fairgrounds event would actually take place. Indeed, following seemingly positive talks with convention officials, Paul Festival organizer Deborah Robinet was informed that she might have to wait for another two weeks before finding out whether she had managed to secure the venue.
Freedom Festival spokesman Josh Tolley criticized the Paul Festival organizers for not having a plan B.
"There just seemed to be a lack of solid plans or backup plans regarding the fairgrounds," he said a couple of weeks ago.
Paul campaign chairman, Jesse Benton, announced recently that Dr. Paul would not be attending either of the two events, as they had not been organized by his campaign.
"We have said definitely, 100 percent, he's not going. We've always planned to have our own rally before the convention," he said.
Bryan Siemon, who is organizing the Paul Festival, told Business Insider that his supporters would be sad to hear that the Texas congressman was not planning to put in an appearance at the event, although he stressed that they would respect his decision.
"It's obviously disappointing — we're doing something to honor someone, so of course, we would like it if he was there. Ron Paul and the campaign have told us that they didn't want to hurt our event, so there's definitely some confusion," he said.
"At the same time, we understand that we did this independently, and we can't expect him to be obligated to attend. Everyone understands that its always been about the movement, not about one person," he added.