FirstLadyB| Multicultural Christian Entertainment Site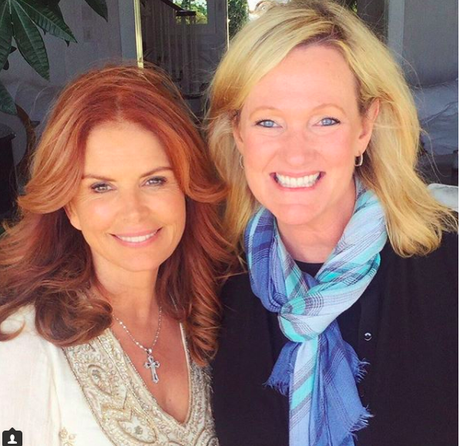 Roma Downey is starring in the faith based series 'The Baxters' based on the New York Times bestselling book series by author, Karen Kingsbury.
The Christian actress and author,  will star alongside Ted McGinley in the family drama that's being created for her LightWorkers media platform.
The series  follows Elizabeth and John Baxter (Downey and McGinley), and their adult children, as they "come together over love, loss, laughter and life in an epic, unforgettable drama that proves the strength of faith and family."
The venture will be the first scripted series to come from Downey's streaming platform, which aims to offer uplifting news and information and faith- and family-centric entertainment content. LightWorkers is a joint venture of MGM TV, Downey and Mark Burnett ("Shark Tank," "Survivor"), Downey's husband and head of MGM TV and Digital.
"Thank you to my dear friend and author Karen Kingsbury for trusting me and my LightWorkers team to bring The Baxter's to the screen . We are filming this week , and we have assembled an incredible and talented cast , writers , producers and crew and it's going to be amazing . And I am thrilled that I get to step back in on both sides of the camera," Downey wrote on Instagram.