Hey guys! Things are getting back to normal after my big move and work has officially started on Book Two of the Gyaros series of sci fi books: Fortune Favours The Brave! It's so exciting to be writing the adventures of Miles Stanton and co again, Alex and I have some really fun stuff in store for the gang hehe.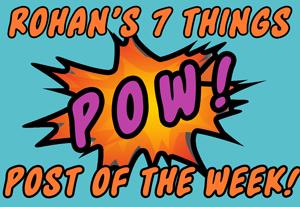 The SEX, Not as a Separate Subject blog tour has come to a close and so I think it is only fitting that this week's POW should be on the subject of sex (I promise I'll talk about something other than sex real soon!)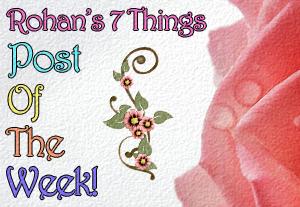 Sophia writes a lot of really thought provoking posts on the subject of gender, relationships and sexuality, but this post really captured my attention thanks to it's poetic nature. Sex means something different to everyone. It is a reproductive function, it is a biological determination, a cultural classification, a means or deep connection, a regulatory system and so much more. Please read and enjoy this weeks Post of The Week: What is Sex? by Tarnished Sophia.

Thanks for reading! Have a great weekend everyone 

All the best!
Rohan.