Hey guys! So after I publish this post I'll be having a shave, a shower and heading off to sign the lease on my new apartment! It is located in my very favorite part of Dublin which is a dream come true. And I just know there will be some awesome books, songs and blog posts produced from the new location! It needs a little work but when it's all done I may share a few photos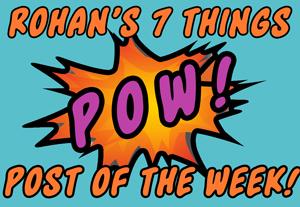 With the launch of "SEX, Not as a separate Subject: A Guide to Great Sex with Great People" I thought it only fitting to go with a post on the subject of sex for this week's POW! I'm a big fan of Georgia's blog Broad Blogs as she consistently produces fascinating and thought provoking posts on sex, gender, orientation, relationships and more!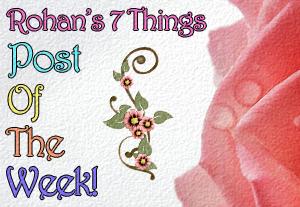 This week's POW focuses on something I touch on in my new book, and Georgia has really done the subject justice with her post. It's on sexual dysfunction and the sexual guilt and shame that so often results in feelings of depression and dissatisfaction after sex with ourselves or others! Go ahead now and check out 1/10 of Women Depressed After Sex

Thanks for reading! Have a great weekend everyone 

All the best!
Rohan.