This August, turbulence and adventure become synonymous…
Press Release
IDW is pleased to announce that this summer, Dave Stevens' legendary, high-flying avenger of the skies will soar once again! This August, renowned writer Mark Waid teams up with the inimitable Chris Samnee to bring The Rocketeer: Cargo of Doom! to comic shop shelves everywhere.
Everyone's favorite adventure-prone jetpack owner, Cliff Secord, finds himself at the center of another adventure when a mysterious tanker pulls into L.A. Harbor carrying dangerous cargo.
"As someone who bought every Rocketeer comic the day they first came out, this is a dream project for me. Dave Stevens created a terrific, iconic hero who beautifully and uniquely spans the gap between the pulp heroes of the 1930s and the comic-book crimebusters of the 1940s", said Mark Waid. "He's got a foot in both those worlds, and he's a ball to write. And working with Chris Samnee was the part of IDW's offer that sealed the deal for me."
Chris Samnee echoes Waid's enthusiasm: "I couldn't be more excited to be drawing The Rocketeer. I've been a fan of the character, and a massive fan of Dave Stevens's work since I was a kid, and getting a chance to draw him is a real dream come true. I can't wait for folks to see what we've been cooking up."
If the fan reaction following IDW's announcement at WonderCon 2012 is any indication, these are the right guys for the job!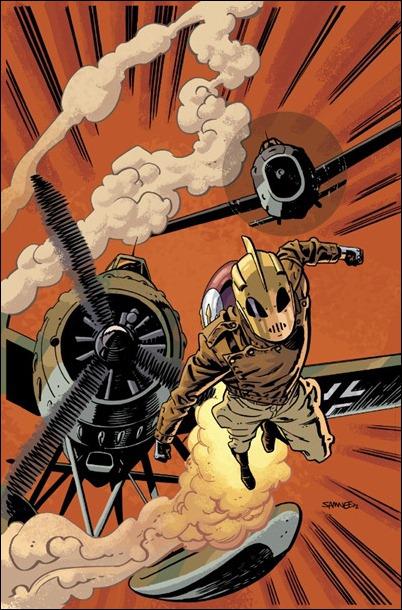 - The Comic Book Critic