Rock climbing is probably one of the most exhilarating outdoors activity. If you mix the thrill of it with the beauty of the natural setting of the French Alps, you might just get the perfect recipe for a great holiday adventure.
Whether you are a novice or a seasoned rock climber, the French Alps offer a great location for growing and developing your passion.
In this article, I will offer the best tips for you to make your first rock climbing experience in the French Alps an unforgettable one.
1. Make Sure to Choose the Finest Locations
It goes without saying that the French Alps offer some of the most exquisite locations in the world for rock climbing. But, just as with skiing or any other activities, you need to do your due diligence and research some of the options to ensure you find the best ones.
For example, the Chamonix Valley is one of the most famous destinations for mountaineering, proudly carrying the title of "the capital of rock climbing." Many professional rock climbers love this valley for the variety of styles it offers. Even if you are a novice, there are still plenty of things for you to do and learn here, so you can rest assured that you will have a blast.
Another renowned climbing epicenter is Ceuse. Located in the Hautes-Alpes department in France, at approximately 1800 m altitude, this is one of the best places to get an adrenaline kick.
The best time of the year for rock climbing in Ceuse is spring through late summer. From the difficult routes on the huge pockets of La Cascade to the gorgeous, extremely compact limestone named the Berlin Wall, you will fall in love with this place. Did I mention that there are more than 350 routes to choose from, graded from 5a to 9a?
These are just a few of the many activity holidays locations you can choose if you want to rock climb in the French Alps.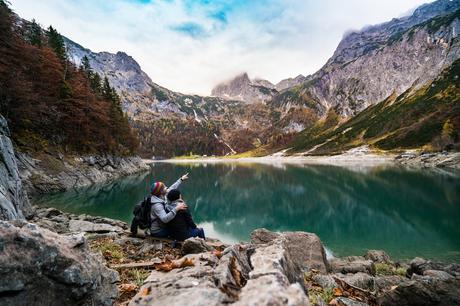 2. Follow a Rock Climbing Training Program
Widely available, rock climbing training programs are an excellent way to make the most out of your first adventure in the French Alps. Whether you are an absolute beginner or an occasional climber, there are many things you can learn here with the help and wisdom of the qualified guides. Not only will you improve your climbing skills and knowledge but you will also learn some vital mountain safety skills.
3. Protection and Equipment
A great thing about rock climbing in the French Alps is that most locations are bolted. However, if you decide to take a more challenging route, you should ensure that there are bolts or that you have the right equipment and skill level for the task at hand.
Regarding equipment, you want to make sure that you are prepared. That includes climbing clothing and shoes, a climbing helmet and a harness for protection. You also want to ensure you have enough chalk for absorbing your hand's perspiration, crash pads for bouldering, carabiners and a belay device to increase friction. Check a full list of necessary equipment.
4. Single Pitch and Bouldering for Beginners
If you are new to rock climbing, you might want to start from scratch. While multi-pitch routes are widely available, single pitch ones are more suited for you and your capabilities.
Bouldering is also a great technique to start with if you are a beginner. It is perfect for working on strength, movement, and strategy while still staying close to the ground. Just make sure you pack up your bouldering mat for extra protection in case of falling.
Rock climbing can be exciting and terrifying at the same time, regardless of how much experience you have. Follow these tips and make the most out of your first rock climbing adventure in the French Alps.