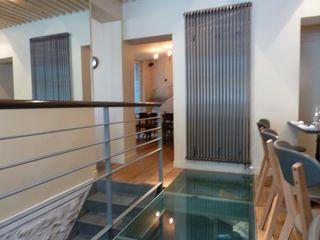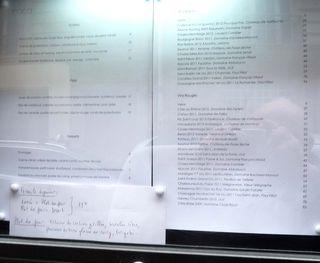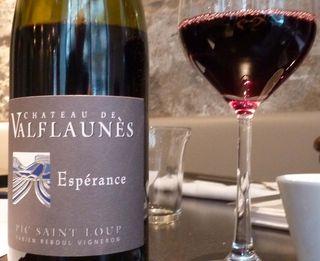 Roca in the 17th is another place I ate at on my own (that means without Colette) last month and we went back today with an old old friend from the 20th.  Once again we got a most warm greeting (in English) and were seated at the primo table - in the corner by the window and ordered up some wine.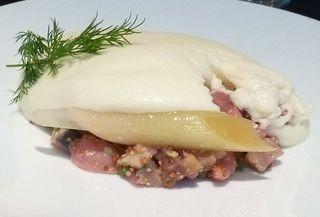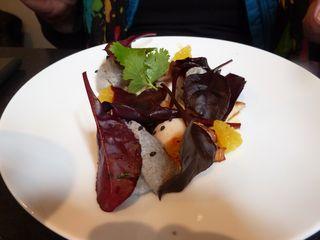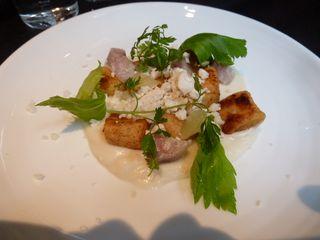 For firsts, our friend chose a most unusual combination of a tartare of veal and herring topped with a potato puree; Colette had octopus a la placha (snackee) with betts slivers, orange and cilantro; and I had smoked eel, gnocchis and cream of cauliflower.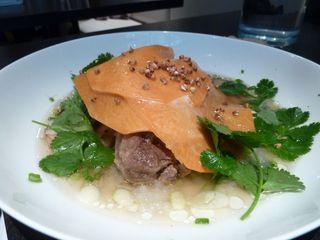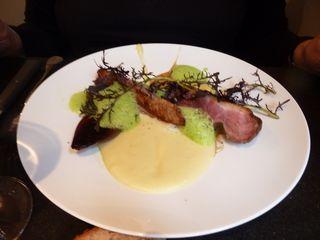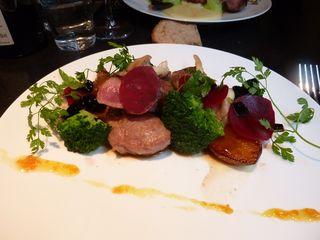 For mains, our friend chose the confited joues de cochon with huge slices of butternut squash; Colette had the duch with smoked potatoes; and I had the daily special of an echine of cochon with beets and broccoli and a wonderfully spicy sauce.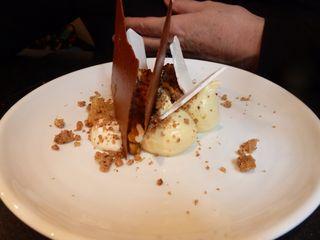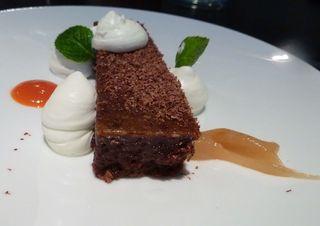 Desserts were a lemon cream with crepes dentelles and cedrat confite and a chocolate fondant with quince puree and a mint mousse.  Again interesting tastes and combinations.
Our bill with 2 bottles of wine, no bottled water and three guatemalan Coutume coffees, was 160 E, thus 106.66 E a couple.