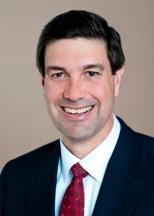 Rob Riley
A prominent Alabama Republican had an extramarital affair with a lobbyist that led to a pregnancy and payments for the woman to have an abortion.

Homewood attorney Rob Riley, the son of former GOP governor Bob Riley (2002-2010) had an affair with Liberty Duke, a lobbyist based in Clanton, Alabama. When Ms. Duke became pregnant, Republican insiders paid her to have an abortion and stay quiet on the subject, multiple sources tell Legal Schnauzer. Total payments reportedly were in the $250,000 to $300,000 range. 

Who was involved in the payment of hush money to cover up Rob Riley's transgressions? Our sources are not certain about the financial flow chart, but it appears the funds came from Alabama GOP sources rather than coming directly from Riley.

This raises a number of prickly ethical questions for a party that has consistently framed itself as "pro life" and "pro family" and against abortion rights.

Liberty Duke did not respond to a voice message seeking comment. In a series of telephone interviews with Legal Schnauzer, Riley admitted knowing Liberty Duke, but denied having an affair with her. During our conversations, Riley angrily hung up on me multiple times.

At one point, Riley claimed that he had undergone a medical procedure that would make it impossible for him to cause a pregnancy. He declined to elaborate on the nature of the procedure.

When did the affair, pregnancy, and abortion take place? We do not have an exact time frame, but Liberty Duke and her husband, William Joseph Duke, completed an unusually quick divorce in April 2006. The general time period for the affair appears to be 2005 to 2007.

Rob Riley is married to Leslie McLeod Riley, they live at 364 Lucerne Boulevard in the Birmingham suburb of Homewood, and have four children. Liberty Duke has two children from her marriage to William Duke.
Riley heads the Riley Jackson Law Firm, but he perhaps is best known as a major Republican political figure in our state for almost two decades, playing key roles in his father's campaigns for the U.S. House of Representatives and the Alabama Governor's Office.

Who is Liberty Duke? For 2012, the Alabama Ethics Commission lists her as a registered lobbyist for the following entities: Benjamin Gordon Main Sr., ERIS Inc., MedImmune, and Pinnacle Networx Inc.

Alabama Secretary of State records show her as the registered agent for ERIS Inc., a consulting company that was formed in 2002, with an office address of 1155 Co. Rd. 368, Verbena, AL.

Lobbying records from 2008 show her clients as Advanced Technology Systems Inc., Benjamin Gordon Main, Sr., ERIS Inc, Omnilink, Sepracor Inc., and Town of Dauphin Island.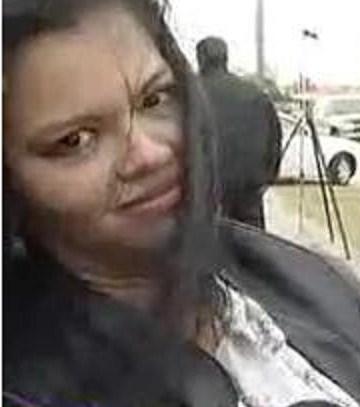 Liberty Duke
The Liberty Duke story raises new questions about hypocrisy in the Riley political camp. Bob Riley rose to national prominence, in part, by touting his conservative credentials and "family values." And it has been reported in some circles that he is considering another run for the governor's office in 2014.

Here is how The National Journal described Riley's stances on key "values" issues:
In 1996, when the 3rd District's Democratic incumbent ran unsuccessfully for the Senate, Riley ran for the House. He started off little known outside Clay County, but he was a strong and energetic campaigner and an ardent conservative. He supported school prayer, term limits, tax cuts, and a balanced-budget amendment. He opposed abortion rights, gun control, and racial quotas.

Bob Riley opposed abortion rights? His opposition must not have been too strong if his son and chief campaign aide, Rob Riley, engaged in a scheme to help fund an abortion.

Riley hypocrisy hardly is limited to abortion rights. Bob Riley launched a crusade in 2008 against non-Indian gaming in Alabama, and current Attorney General Luther Strange--a Riley political ally--has continued it. But here is how we described Rob Riley's ties to gambling in a January 2013 post:
Like his father, Rob Riley long has claimed to be opposed to gambling, on moral grounds. But newspaper reports last fall showed that Rob Riley helped funnel Indian gaming money to an organization that fights non-Indian gambling facilities in Alabama. Both Riley and A. Eric Johnston, the director of Citizens for a Better Alabama, claimed they did not know the $100,000 came from Indian gaming sources. But veteran Montgomery journalist Bob Martin caught Johnston in at least one clear lie about the money, calling into question the validity of most everything he and Riley have said on the subject. 
Numerous published reports indicate Rob Riley has only a casual acquaintance with the truth in his public life. Now, we learn that his personal life also has been riddled with dishonesty.
That brings us back to Liberty Duke--and we will take a closer look at the fallout from her affair with Rob Riley in a series of upcoming posts. The posts will include audio from our various conversations with Rob Riley about the affair, pregnancy, abortion, and payment of hush money. 
(To be continued)