September 16, 2019 Leave a Comment
Give your baby the benefits of the high fiber of brown rice and protein of urad dal in this Roasted Gram Rice Porridge! Tasty & filling for little tummies!
When you're having a crazy day with millions of things to do and no one to help, nothing can be more convenient than a ready to use handy nutritious mix! Mixes are available for practically anything, including baby food, consisting mainly of Porridge and purees.
Today's Roasted Gram Rice Porridge for Babies is one such convenient mix, which doesn't compromise on nutrition. Made with brown rice and urad dal, this mix is loaded with fiber and protein. As a result, you have a quick and easy meal that promotes smooth digestion, provides enough calories and is filling for those little tummies!
Roasted Gram Rice Porridge for Babies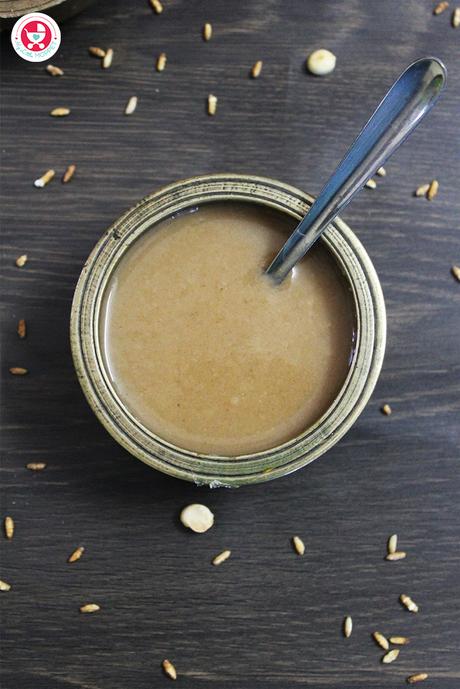 Ingredients:
• Brown rice – 4 tbsp.
• Roasted Gram – 2 tbsp.
• Dry ginger powder – 1/2 tsp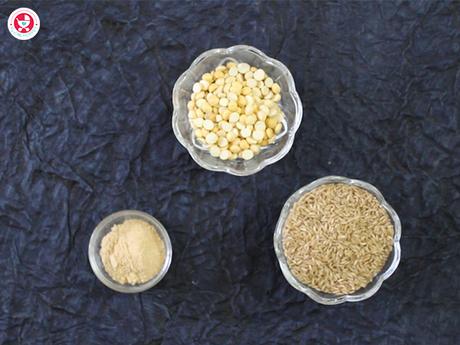 Method to make Roasted Gram Rice mix:
1. Wash the brown rice well and let it sun dry (it has to be completely dry)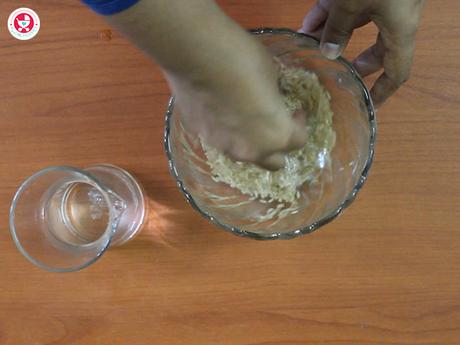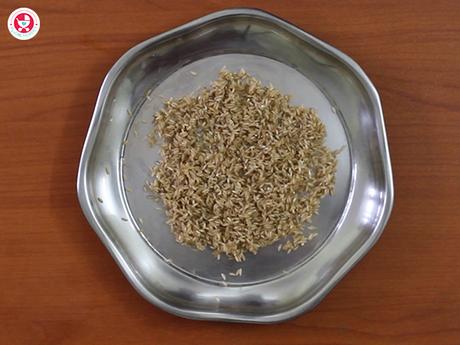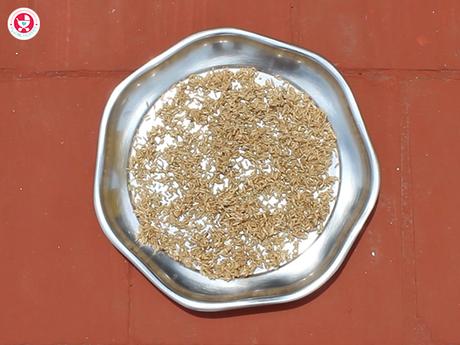 2. In a pan dry roast the rice till it changes color and becomes little puffy.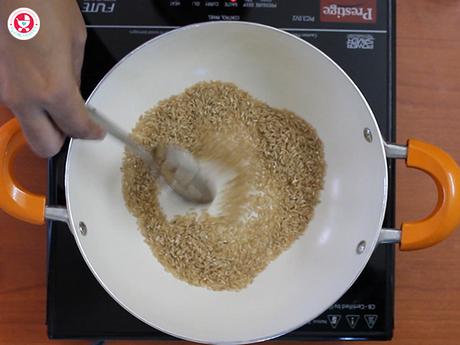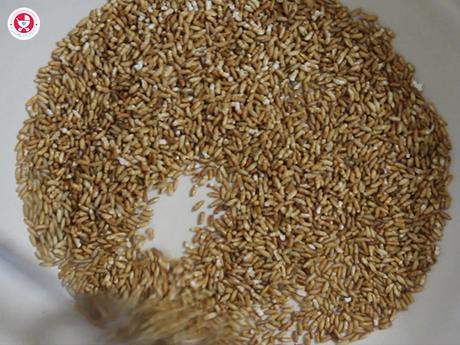 3. Keep it aside
4. Add Roasted gram and saute for few minutes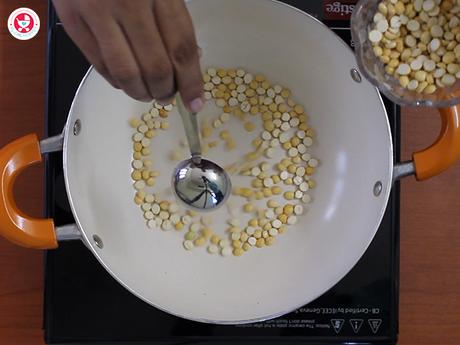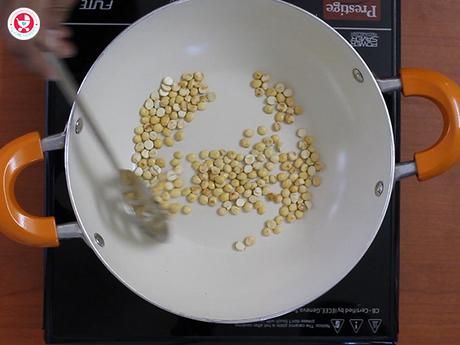 5. In a grinding jar add roasted brown rice, roasted gram and ginger powder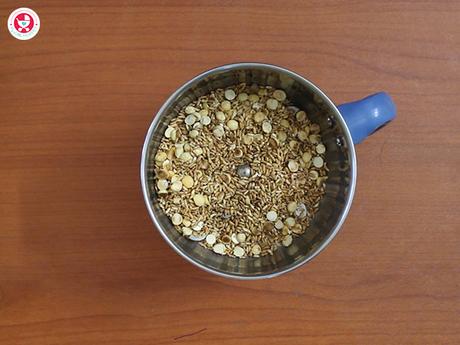 6. Grind well (It has to be removed when the consistency is not too coarse or not too fine)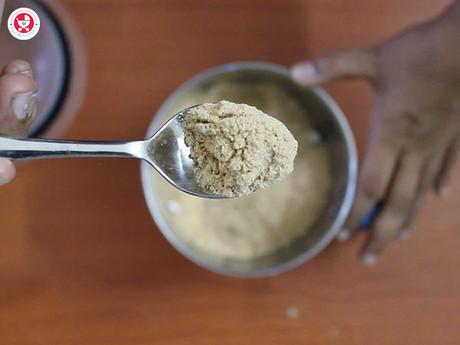 Method to make porridge:
1. Heat a pan and add water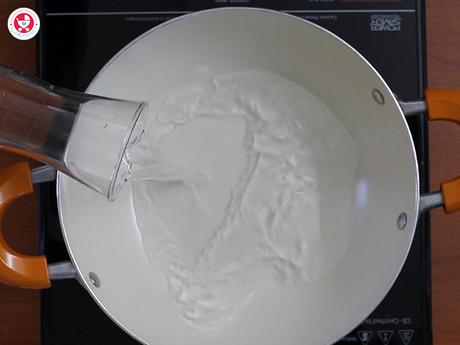 2. Add 2 tbsp. of the roasted gram rice porridge mix and stir slowly and gradually to avoid lumps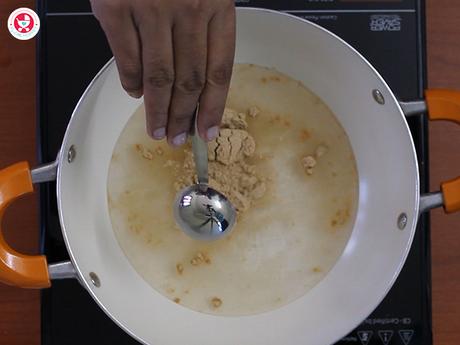 3. Mix well and cook on a medium flame for 5 to 10 minutes or till it reaches the desired consistency.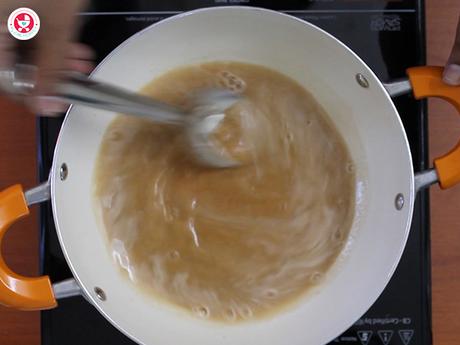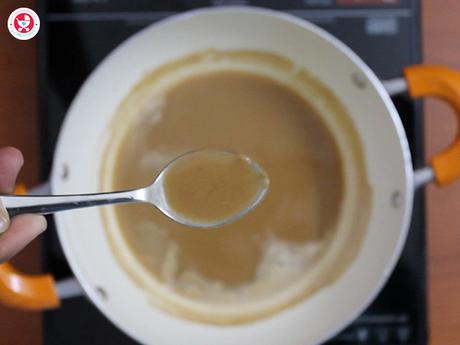 4. Serve warm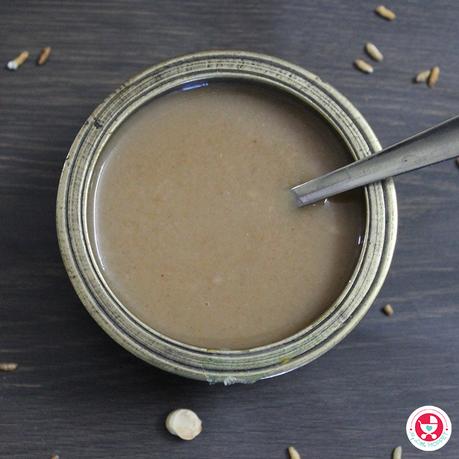 Brown rice has 67% more nutrients than polished white rice. However, you can use any rice of your choice or the same rice your family eats. The quantity of the mix and water can be changed according to the desired consistency. The porridge gets thicker as it cools, so add water accordingly.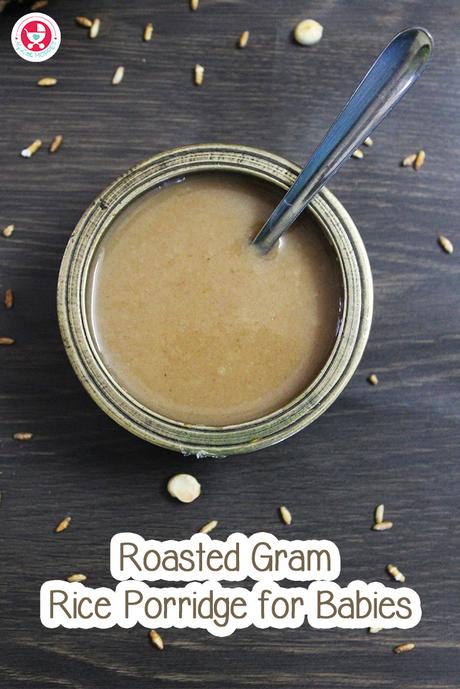 Roasted Gram Rice Porridge for Babies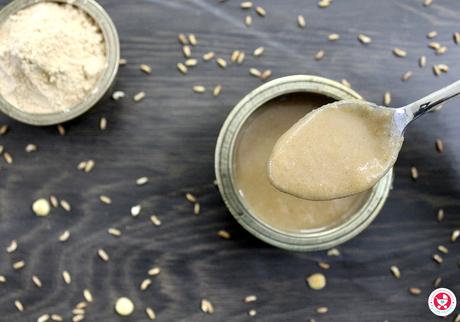 Save
Print
Give your baby the benefits of the high fiber of brown rice and protein of urad dal in this Roasted Gram Rice Porridge! Tasty & filling for little tummies! Author:
Hemapriya
Recipe type:
Porridge
Cuisine:
Indian
INGREDIENTS
Brown rice – 4 tbsp.
Roasted Gram – 2 tbsp.
Dry ginger powder – ½ tsp
METHOD
Wash the brown rice well and let it sun dry (it has to be completely dry
In a pan dry roast the rice till it changes color and becomes little puffy. Keep it aside
Add Roasted gram and saute for few minutes
In a grinding jar add roasted brown rice, roasted gram and ginger powder
Grind well (It has to be removed when the consistency is not too coarse or not too fine)
To make the porridge, heat a pan and add water.
Add 2 tbsp. of the roasted gram rice porridge mix and stir slowly and gradually to avoid lumps
Mix well and cook in medium flame for 5 to 10 minutes or cook till it reaches the desired consistency. Serve warm
3.5.3251   Buy Homemade Baby & Toddler Food from a Doctor Mom's Kitchen
Organic · FSSAI Certified · NABL Lab certified Buy Sprouted Sathumaavu Health Mix powder for Babies / Homemade Cerelac Dry Fruits Powder for Babies/Toddlers Pancake Mixes for Toddlers
Tweet
Pin
Share
WhatsApp
Email
Filed Under: Baby Recipe, Breakfast Recipes, Porridge Tagged With: brown rice porridge recipe, constipation relieving food for babies, easy porridge recipe for babies, healthy porridge recipe for babies, Homemade fiber rich porridge recipe, porridge recipe for babies, Roasted Gram Rice Porridge for Babies [Homemade fiber rich porridge], Roasted Gram Rice Porridge recipe