If you've stopped by our Boca Raton jewelry store lately to peruse our usually overflowing showcases you've certainly noticed a few things missing. And where are our most fabulous, heart-stopping large diamonds, ruby and sapphire jewelry, and vintage Van Cleef and Arpels? They're on their annual February whirlwind tour of course! We kicked off the month with the Miami Beach show, headed to Naples last weekend, and before Jeff and Lee fly off to Hong Kong, we're exhibiting at the jewel of our show calendar: The Palm Beach Jewelry Art and Antique Show.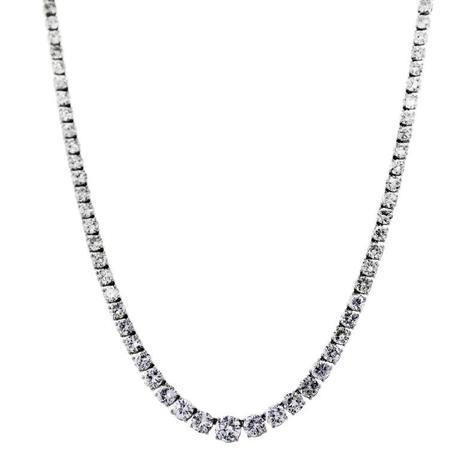 25 Carat Diamond White Gold Diamond Tennis Riviere Necklace – one of our diamond pieces.
How do we love the Palm Beach show? Let us count the ways. Not only is it in our backyard, up at the Palm Beach County Convention Center in West Palm, it's full of our local friends and clientele. We've seen some customers stop by our booth (#329 this year) year after year, and we've always got new and exciting things to show off!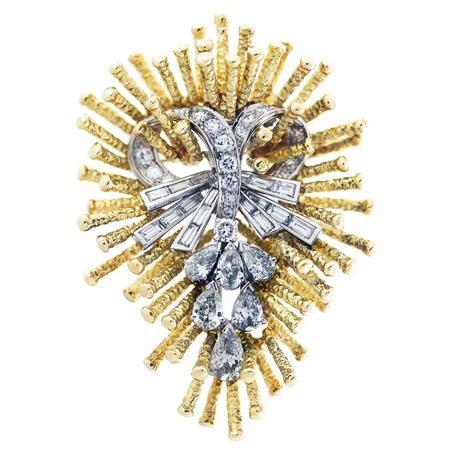 DAVID WEBB Custom Designed Jacket Diamond Pin – coming along to our designer case.
The Palm Beach show is one of the biggest, but also one of the most prestigious. Everything from Marie Antionette's personal baubles to 18th century furniture lines the halls of the show. And we bring the best of the best of our bling. We also make sure to stock up on those extra special pieces that we just know will find a loving home at the Palm Beach show.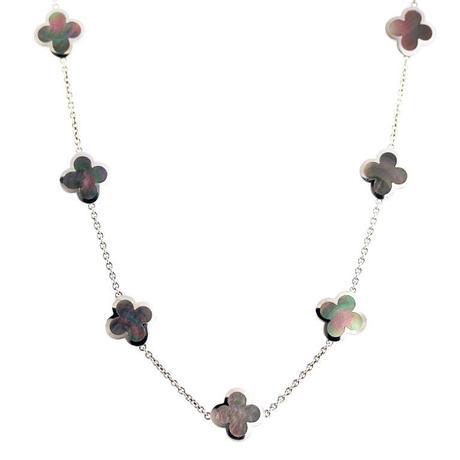 VAN CLEEF & ARPELS Alhambra Tahitian Mother of Pearl Necklace – one of our many VCA pieces
Beginning tonight, at the exclusive kick off cocktail party, the Palm Beach jewelry show will again defy the limits of gorgeous antiques. Each day throughout this President's Weekend and carrying into Tuesday, the show will be open from 11am – 7pm. On Tuesday the show will close at 6pm.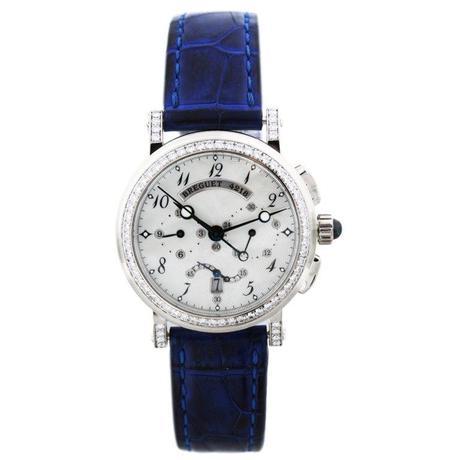 BREGUET Lady's White Gold and Diamond Marine Chronograph Ref8828 – in our watch showcase!
This is the 10th anniversary of the Palm Beach antique show, and Raymond Lee Jewelers' third year exhibiting. We hope you'll stop by and take a peek at all of the fabulous jewelry and luxury watches we've brought this year!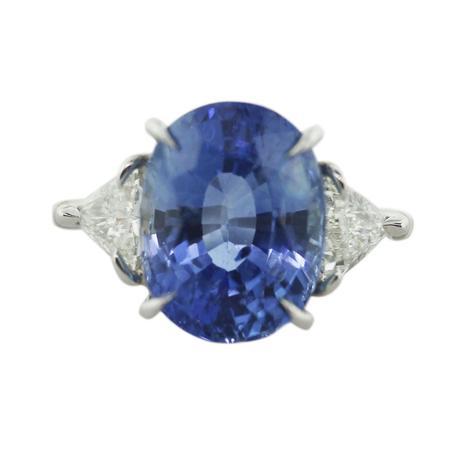 Ceylon Sapphire, Platinum and Diamond Ring – in our precious gems collection.