The Riverview Cafe has been a favorite spot of mine for many years, long before they added the wine bar. I have even written a number of purchase agreements while sitting at a table there. When I recently got a Riverview gift certificate from a client and then an invitation to meet  some friends for dinner Friday night the Riverview Wine Bar seemed the perfect spot... and it was!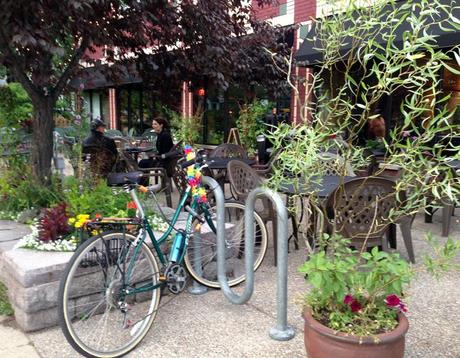 It was chilly that evening so the outdoor tables were mostly empty... but the atmosphere was warm and friendly inside.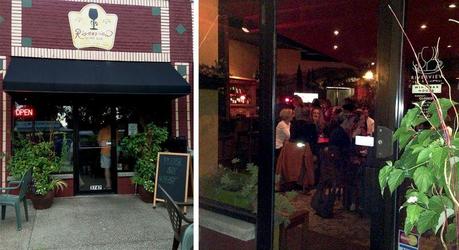 They have a wonderful wine selection, with over 100 wines from around the globe, many offered by the glass or flite. But don't despair if you prefer beer... they also stock more than 40 different beers from around the globe. Come hungry, and enjoy something fresh and local from their bistro menu. There were six of us at the table and we all ordered something different... and everyone was happy with their choices! From delicious burgers to pizzas to salads and an amazing French dessert pastry with peach and raspberry filling in an almond crust!

With the landmark Riverview Theater on the opposite street corner and Mother Earth Gardens across the street, this popular neighborhood corner at 38th Street and 42nd Avenue South is the unofficial heart of the Howe neighborhood in the Longfellow community.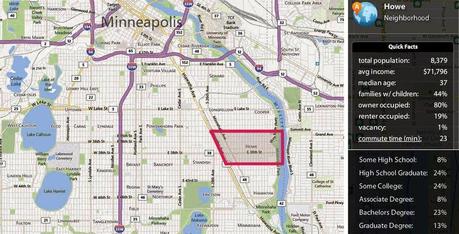 The Howe neighborhood is bordered on the west by Hiawatha Avenue (Highway 55) and the Hiawatha LRT line to downtown Minneapolis and the airport... and on the east by the Mississippi River and West River Road biking and hiking trails. Not far to the north is the Midtown Greenway bike highway and a little to the south is Minnehaha Falls Park. The Winchell Trail along the Mississippi River was the first rustic hiking trail in Minneapolis, with stone walls giving evidence of its WPA origins in the 1930s.

With all this, plus easy access to St. Paul and colleges and universities AND many modest homes at affordable prices it should come as no surprise that this neighborhood is on many home buyer lists.
There are currently 17 homes for sale in the Minneapolis Howe neighborhood ranging in price from $114,900 to $449,900, with an average price of $211,447. Average year built was 1929, with many craftsman bungalows in the neighborhood. Check out Howe neighborhood homes for sale to see if this might be a neighborhood of interest to you.
Sharlene Hensrud, RE/MAX Results - Email - Minneapolis Realtor