CLASSIC WEREWOLF TERROR!
Press Release
March 2, MILWAUKIE, OR—From the creators of Sight Unseen and Demons of Sherwood, Dark Horse is thrilled to deliver a new level of horror: Riven!
The third collaboration between cowriters Bo Hampton (The Legend of Sleepy Hollow) and Robert Tinnell (The Wicked West), Riven is 196 pages of finely tuned terror that will send shivers up your spine!
"Riven is a stone killer of a werewolf story with a fragile young woman as a protagonist. It was irresistible for us to create and we're betting the readers will agree it was well worth the wait," said Bo Hampton. "She's adopted from a Romanian orphanage at the age of three and brought to America. At the age of thirteen an accident puts her in a coma—but doctors are completely baffled because her brain waves spike every thirty days—in direct correlation with the full moon."
"I always say that it's tough to really scare people in a comic book—for a variety of reasons. When Bo and I did Sight Unseen a few years ago we worked really hard to try and legitimately frighten or otherwise unnerve the reader. And it would seem we were successful. Now we have more pages and we had a vision for genuinely trying to not only creep out the reader, but really jolt them in places," Robert Tinnell stated. "I think if you like to be scared you'll have good reason to respond to Riven because I honestly believe there are very scary moments in this book."
Katya has been in a coma for five years, and when she awakes, everything has changed. Now she is a gorgeous teenager with a mysterious, gruesome past, becoming aware of a growing, terrifying power inside her body, triggered by the touch of the full moon, eager to break free . . . Can Katya solve the mystery of her blood-drenched nightmares before they become reality?
All fans of horror should look for Riven, on sale August 22, 2012!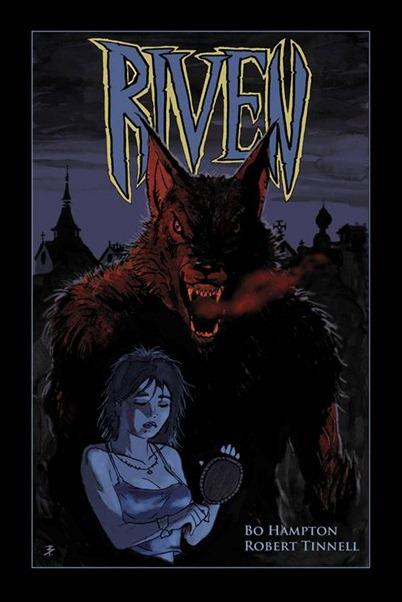 - The Comic Book Critic