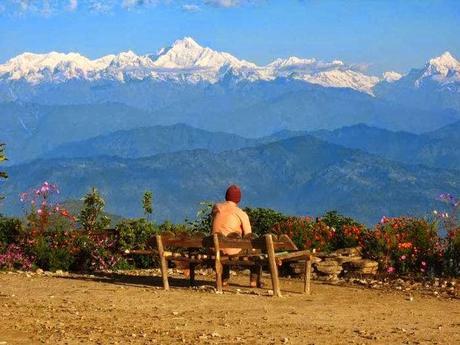 Cradled at a height of 8000 feet above the sea level in a beautiful setting ever imaginable by human, Rishop or Rishyap is a small hamlet placed at an expanse of 34 km from Kalimpong in the Darjeeling district of West Bengal.
This hill beauty which is becoming a booming tourist destination over the years is surrounded by thick forest all over with a milieu of snow flurried peak of Mt. Kanchenjunga which gives it a stunning look.  
Rishop is one of those places which has still retained its virginity and has several unexplored walking trails waiting to be discovered.  The glorious rays of the sun plays hide and seek all over this place throughout the day making it even more gorgeous and at night the twinkling lights of Pedong and Gangtok looks similar to the twinkling stars of sky creating a picture book feel in every mind of the visitor. 
Abundant of activities can be enjoyed in and around the tranquil surroundings of this place. 
Either you can simply sit back and view the absolute beauty of this place or you can stroll all over to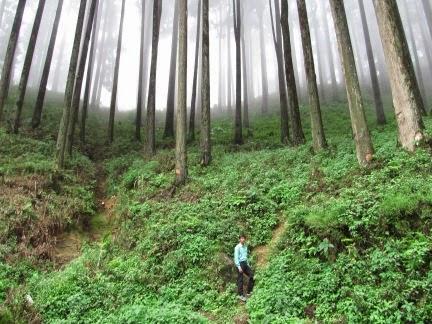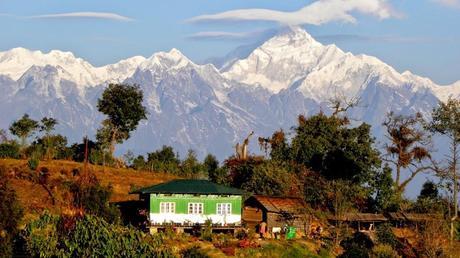 rejuvenate and invigorate you. As this quaint village is not connected by roads, walking is the only alternative to explore and discover the every nook and corners of this magical place. While strolling, the branching of the trees from one point to another along with the chirping of the birds will create a majestic music to add the pepper and spice needed to rejuvenate and invigorate you. The sense and feeling that you will feel here is not to be felt in any part of this world as it is beyond words to describe.


Apart from the astounding view of the Mt. Kanchenjunga which stands tall wherever you go in this village, one can also get mesmerizing views of the Nathu La and Jelep La.

The sunrise and sunset from this place are other things that are with mentioning. The sunrise with the blue mountains of Sikkim and the emerald vegetation of this place will be in memory of a visitor for many years. The changing of the hues and color of the mountain peaks in pink and yellow during sunset is an added attraction which is not to miss.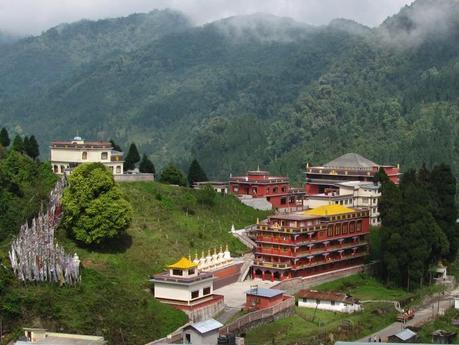 Make sure to carry a camera for capturing some rare views and sights of nature to take back home as a souvenir from Rishop.   
Best time to Visit:
The best time to visit Rishop is from October to April, though it can be visited throughout the year. It is suggested to avoid monsoon season as the path leading to Rishop can turn slippery. Try some authentic culinary delights of Rishop during your stay to satiate your taste buds.   
Accommodation:
Rishop has some lodges and home stays ranging from luxury to affordable, it is better to book the rooms in advance as you can run out of rooms in peak seasons.  
How to Reach:
By Air:
Bagdogra Airport is the closest at about 77 km.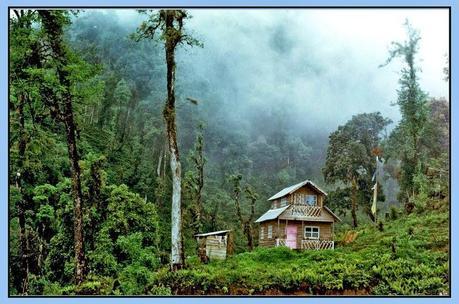 By Train:
NJP and Junction at 73 km and 70 km from Kalimpong are the nearest railheads.
By Road:
Once you reach the main town of Siliguri, you can get on a taxi or bus to reach Lava and from there it is about 11 km to Rishop but it is suggested to trek up the hill as the roads are not well maintained.
Or you can reach Kalimpong from Siliguri and from there you can take car on rent to reach Lava.