Rio+20 summit ended last Friday with a document that was agreed a disappointment by activists globally. The conference, which had hoped to build on the goals of the 1992 summit in Rio, failed to produce a document with binding targets to help move the global economy from an environmentally destructive path.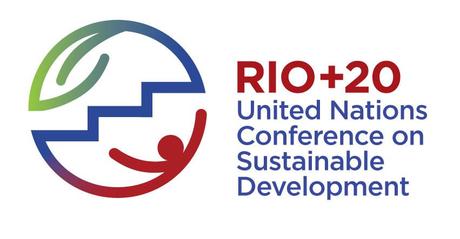 The U.N. development conference had hoped to achieve a focused set of goals in seven priority areas: decent jobs, energy, sustainable cities, food security and sustainable agriculture, water, oceans and disaster readiness. The weak language of the final document, The Future We Want, however echoed the lack of commitment shown to the summit by world leaders such as David Cameron, Barack Obama and Angela Merkel who declined attendance.  
Oxfam representative, Stephen Hale, said of the conference, 'Everybody should look in the mirror and ask what history is going to make of this. We face connected crisis. Rio+20 should be a turning point but it is a dead end. Almost a billion hungry people deserve better.'
The conference has left many attendees asking, what happens next? With no future summit of Rio+30 or Rio+40 determined, there is little pressure on leaders to make a change happen.
The 1.6bn growth in population since the original summit has meant that although there has been progress with reducing global poverty, consumption in first-world and emerging middleclass economies has increased. An expected global population rise from 7bn to 9bn by 2050 will put further stress on the planet's resources and is likely to mean a worsening inequality and deteriorating environment.
Contentious issues within the draft document were removed by summit hosts Brazil to avoid conflict between countries, as seen in previous conferences such as the Copenhagen climate conference in 2009. While language used in the document, which was characterised by ambiguous phrases such as 'We encourage', 'acknowledge', and 'invite', also added to a sense of confusion surrounding the summit's concrete goals. The result was an unsubstantial document with little material for attendees to discuss.
Another issue noted as a major cause of the weak outcome was a lack of commitment to funding developing countries in their transition to sustainability. The 30bn per year fund asked for was received by deaf ears as European countries felt the burden of the Eurozone financial crisis, and although there was a promise to increase funding, the details of whom and how much have been left for future discussions.
The outcome of the summit suggests we will not be getting 'the future we want', with some envisioning even bleaker outcomes.
Following the conference, Sharan Burrow, general secretary of the International Trade Union Confederation, declared the current model for sustainable development of economy and conservation of environment as defective. Without change she foresees 'economic dislocation greater than we're facing now. There will be more wars around water and energy'. She believes a 'red/green alliance' to be the only way forward saying, 'we need labor and environment walking hand in hand.'
By Maria Sowter