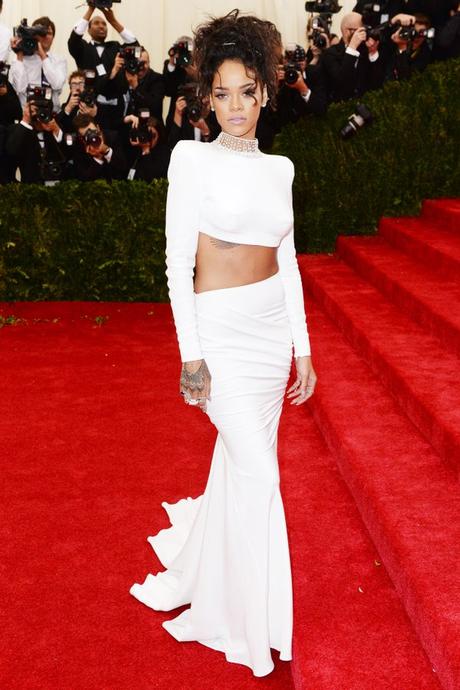 Rihanna's name has been added to the perform at  2016 MusiCares Person of the Year gala, which will honor legandary artist  Lionel Richie, who performed at Rihanna's 2nd Annual Diamond Ball last December.
The MusiCares Person of the Year award is given to a musician in recognition of their artistic achievements, as well as their philanthropic efforts. Past honorees include Phil Collins, Bono, Sting, Bruce Springsteen, Paul McCartney, Don Henley, and James Taylor. Jimmy Kimmel has been announced as the event's host.
MusiCares is the charitable arm of the National Recording Academy of Arts & Sciences, which awards the Grammys. It provides programs and services to the music community, including emergency financial assistance for medical bills and treatment, as well as living expenses.
The 2016 MusiCares Person of the Year gala will be held February 13 in Los Angeles, two days before the 2016 Grammys take place.