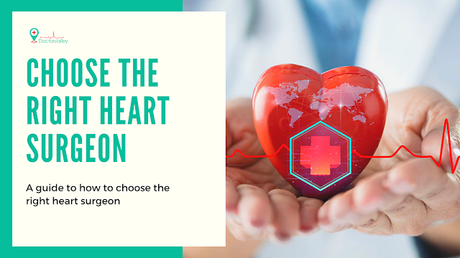 Thousands of heart surgeries are performed every day in India. The transformation in heart surgery has been exemplary, resulting in better outcomes and a better quality of life. But the key to getting optimal results starts from choosing the best cardiac surgeon.
Finding the right surgeon for a heart surgery can be intimidating. Choosing the right cardiac surgeon is much the same as finding any other specialist- except its certainly more important.
Choosing a heart surgeoncan depend on various factors, such as the type of surgery, the surgeon's area of expertise, hospital affiliation, and so on- the list is quite long.
One of the approach while looking for the perfect heart surgeon can be asking your trusted family members or friends who have had excellent heart care and good outcomes. But there are many other factors that you need to consider, some of them are listed below.
Patients Guide for Choosing the Right Cardiac Surgeon:
1. Select the Surgeon with substantial experience in the surgery you require. Experience matters a lot when it comes to any kind of surgery. Hospitals having a massive crowd of patients have shown a better patient outcome, so it's important to choose a surgeon affiliated with a hospital that is highly recognized for heart surgery.
2. Look for surgeons who are experts in the most advanced diagnostic and treatment options. It's important to look out for the advanced treatment options while choosing the right surgeon as they can provide the highest quality care with the safest procedure possible.
3. Choose an experienced surgeon with whom you feel comfortable. One of the most important point to be considered is whether you are comfortable with your surgeon or not. A good surgeon will willingly discuss all the options along with the pros and cons that are available for you and should welcome your questions and provide the helpful answers. The patient-surgeon partnership requires a mutual commitment.
4. Seek referrals from the people you trust. You may consult your cardiologist, primary care physicians, and other medical professionals while looking for the right cardiac surgeon.
5. Look for national recognition by objective, trusted sources. It's best if you go for hospitals and surgeons that have created quite a reputation nation-wide.
6. Check with your health plan/insurance. Your health insurance provider can tell you which hospitals and surgeons are included in your plan, and what you need to do if the surgeon you want is not on your plan.
So these were some of the steps that you can keep in mind while choosing the Best Cardiologist in India or Best Cardiac Hospital in India.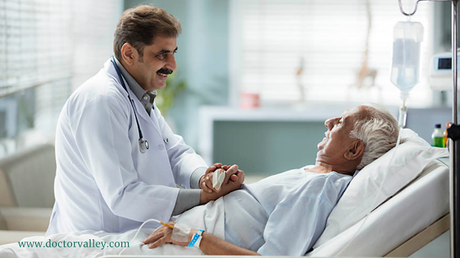 Conclusion:
Heart-related problems do not always require surgery. Sometimes they can be cured with lifestyle changes, medications, or nonsurgical procedures.  
Heart surgery may be recommended for several conditions, including heart disease, coronary artery disease, heart failure, and blocked or diseased valves. In some cases, these procedures may be done with minimally invasive techniques.
According to Johanna Hanefeld, (an associate professor of health policy and systems at the London School of Hygiene and Tropical Medicine) "Indian doctors have a reputation for high-quality medical training. A lot of them are returnee Indians who have studied abroad, and then you have large hospital groups such as Apollo, which have become large international brands."
While traveling to other countries to seek medical care medical tourism might be the best option as they provide all the care and facility, including your medical VISA, accommodation, traveling, medical treatment, hospitals, and much more. 
Medical Tourism in India provides you with the best medical and healthcare with quality assurance at affordable rates. India ranked as the third most popular destination for medical tourism. In India, we provide medical and healthcare of international standards at low costs.
Doctor Valley Medical Tourism Company in India has a number of tie-ups in famous hospitals in cities like Mumbai, Delhi, Bangalore, etc that help you with the best of what healthcare has to offer. We help patients who desire affordable treatment, access to higher-quality facilities, best doctors, and hospitals. 
We provide the best medical service cutting the waiting time and providing the best care and support. We also provide the Air Ambulance Services in India and overseas to the patients in an emergency or in remote-location.