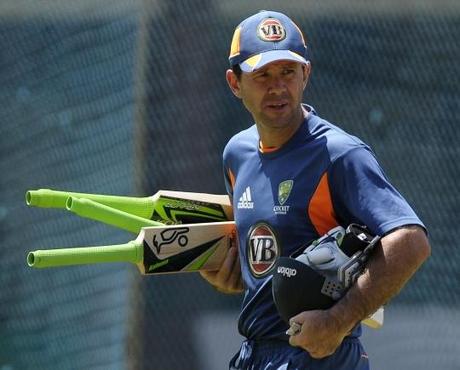 Former Australia skipper Ricky Ponting has replaced Harbhajan Singh as Mumbai Indians captain for the sixth edition of Indian Premier League (IPL 6), starting from April 3.
Ponting was bought by the franchise for the bargain price of $400,000.in the auction held earlier this month.
The decision to appoint Ponting, one of the most successful captains in the world, was taken by Mumbai Indians team management with the consent of team's new mentor Anil Kumble, head coach John Wright and icon player Sachin Tendulkar, about whom there were speculations that could be reappointed the captain of franchise.
"Ricky has a lot of experience to lead a competitive and a high-profile side like Mumbai Indians in the IPL," Kumble, who was previously associated with Royal Challengers Bangalore (RCB) franchise, said in a statement.
"Sachin readily agreed to my suggestion that Mumbai Indians is best served when he leads the batting unburdened by the rigours of captaincy. It was our idea (Sachin and mine) to bring in Ricky as the captain of the Mumbai Indians."
Delighted over his appointment, Ponting said:
"It's a huge honor and I thank Mrs (Nita) Ambani (franchise owner) and the Mumbai Indians management for the faith they have reposed in my abilities," said Ponting, who announced retirement from international cricket late in 2012.
"Mumbai Indians has the potent combination of Indian and international cricketers and I look forward to leading the team to play to its full potential."