Forty years after recording Journey To The Centre of The Earth, Rick Wakeman (along with The Jules Verne Symphony Orchestra and choir, the English Rock Ensemble and special guests, Ashley Holt and Hayley Sanderson) are performing the symphonic prog-rock classic on tour.
On April 30, 2014, he performed the UK number 1 album at the Royal Albert Hall, a stones throw from the Royal College of Music where he studied.
Wakeman took to the stage for part one, an acknowledgement of those who inspired and supported the concept album, performing 'Morning Has Broken' by Cat Stevens (Yusuf Islam), David Bowie's 'Life on Mars' and even 'Eleanor Rigby' in the style of Sergei Prokofiev.
His father also the subject of praise for taking him to see Peter and the Wolf as a child, a composition as pivotal for Wakeman as Jules Verne's novel. His candid style and sense of humor had the crowd on his side from the start.
After a brief intermission, a natural entertainer in typical caped form took flight on 'The Journey' from behind a base of synths and organs. Wakeman, his band(s) and the narrator (Philip Franks) had embarked on the second part of the evening, the Journey To The Centre of The Earth – which, for those keeping score, contains four compositions on two sides.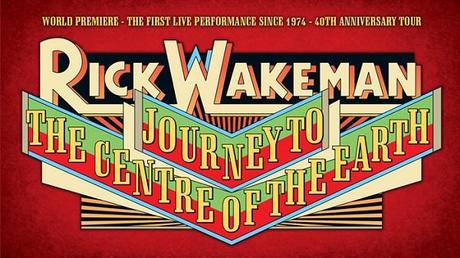 'The Battle' (between an Ichthyosaurus and a Plesiosaurus) is about as heavy as it gets throughout. Rick had shared an anecdote earlier about flatulating inflatable props, which everyone enjoyed (including the couple in the row front of us, I'm pretty sure), and hearing these two beasts fight in the the Royal Albert Hall, added much gravitas. At times, feeling like the concert hall had relocated underneath an Icelandic volcano, closer to the Earth's inner core than South Kensington, London.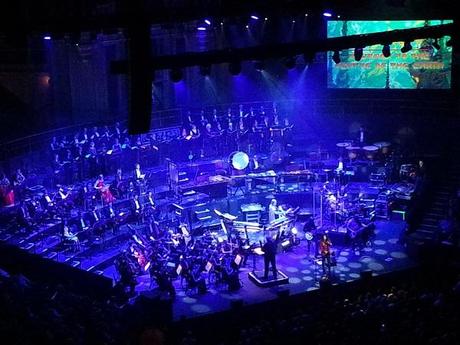 The choral reprise of 'The Forest' went on to raise the ceiling a few more inches. And, after a keytar/guitar battle, one more titular reprise at the tail end of the encore; a medley of all things Journey, predominantly Return to The Centre of The Earth. A musical fan fiction, of sorts.
Everything finally caved in when the weary travelers realised that it was all over. The transport strike in London was one last adventure on which to embark.
What's another 40 years, right?