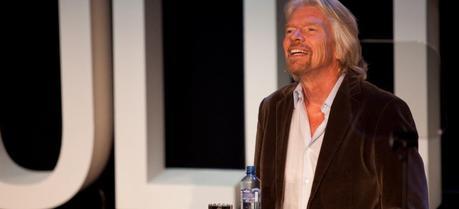 Richard Branson during Gulltaggen Norway's digital marketing conference. (Credits: Jarle Naustvik / INMA)
Richard Branson, an English business magnate and investor best known as the founder of Virgin Group, says in a recent blog post that the U.S. and EU must treat the situation in Crimea with a real sense of urgency, as Russia continues to intervene in Ukraine.
Here is what he said:
As a first step, it is good to see the US and EU has imposed sanctions over Crimea, including travel bans and asset freezes against 21 key officials. However, more needs to be done to protect the democratic rights of Ukrainians.

Following Crimea's referendum — deemed illegal by the US and EU — Crimean MPs have declared they intend to move to Moscow time, adopt Russian currency and apply to formally join Russia. President Obama has stated he is "ready to impose further sanctions" if Russia continues to escalate the situation in the Ukraine, and said the US will "stand firm" in "unwavering support" for Ukraine.

As well as politicians, business leaders also need to stand up for Ukraine. One important area to focus upon is clean energy. We should all be converting more quickly to clean fuels. As the political reaction in Crimea has shown, we rely too heavily on Russia for energy supplies.

Being in a position where every country is able to operate at 100% capacity, while not relying on Moscow for energy supplies, would be beneficial — especially if this change enabled us to put a greater emphasis on clean energy. We need to ensure that future European generations will be able to get clean energy supplies from the US and elsewhere without being in danger of being held to ransom by Russia.
Just yesterday, we reported that a 30% renewable energy target can solve Europe's dependence on Russian natural gas.