The moment looks great captured in a photograph for all of posterity: the glowing bride and handsome groom emerge from the church doors and into the blue-skied sunlight, where they are greeted by admiring guests who gently shower them with a cascade of white as they dash toward their waiting car. While we have all taken part in this ritual, or at least witnessed it in old movies, few people actually know why rice is thrown at a wedding. You may have even found yourself wondering, handful of basmati clenched in your fist, how pelting the happily married couple with complex carbohydrates came to be part of modern-day wedding traditions.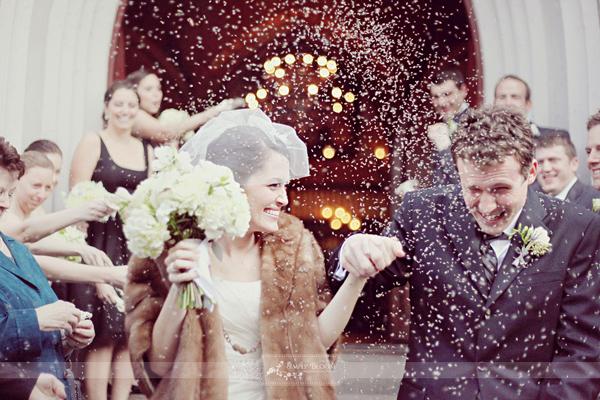 via Snippet and Ink
As it turns out, it's not about the rice so much as the meaning behind it. The ancient Egyptians, Hebrews, Romans and Assyrians all viewed rice as a symbol of fertility–so much so that they were convinced that the bountiful grain had reproductive properties that could be conferred upon the newlyweds just by contact. The rice was thrown with high hopes for a fruitful union. The luckier couples got rice; other agricultural products were often lobbed instead. And we'll take tossed rice over projectile walnuts any day.
via Froot.NL
In recent years, the rice throwing tradition fell out of favor due to the public's belief that uncooked rice was killing off birds who–upon eating the ceremony's leftovers–were suffering from a suspiciously non-scientific malady: exploding stomachs. Although this urban legend was disproven by ornithologists and common sense alike, there turned out to be other unlikely victims of the ritual: high-heeled humans. A spurt of rice-related injury lawsuits, combined with an aversion to its messiness, resulted in many venues banning the tossing of all items–edible or otherwise.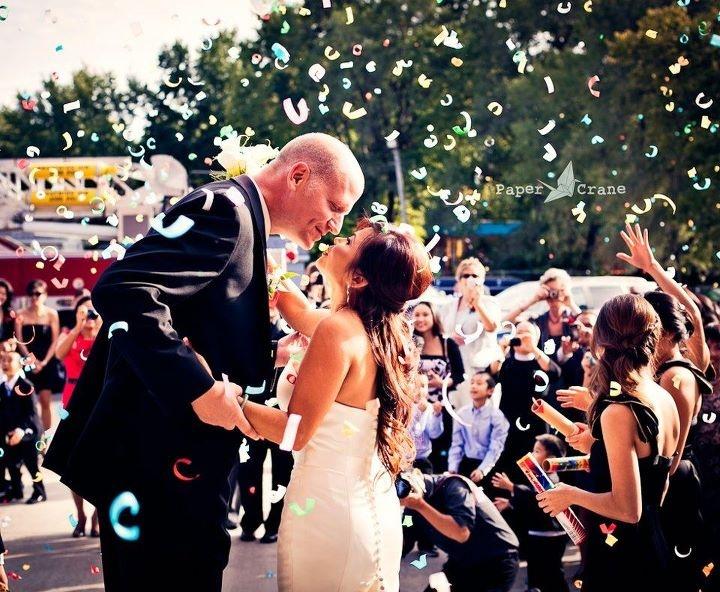 via Paper Crane Photo
A 21st Century Update
Today, many modern brides and grooms are showered with well wishes of a different kind. If you're looking for a creative way to honor the tradition without the mess, consider handing out bubbles or sparklers, both of which look equally fetching in photographs, and are also fun for your guests. Other couples pass around bells, and make their happy getaway to a dulcet chorus of guest-rung chimes.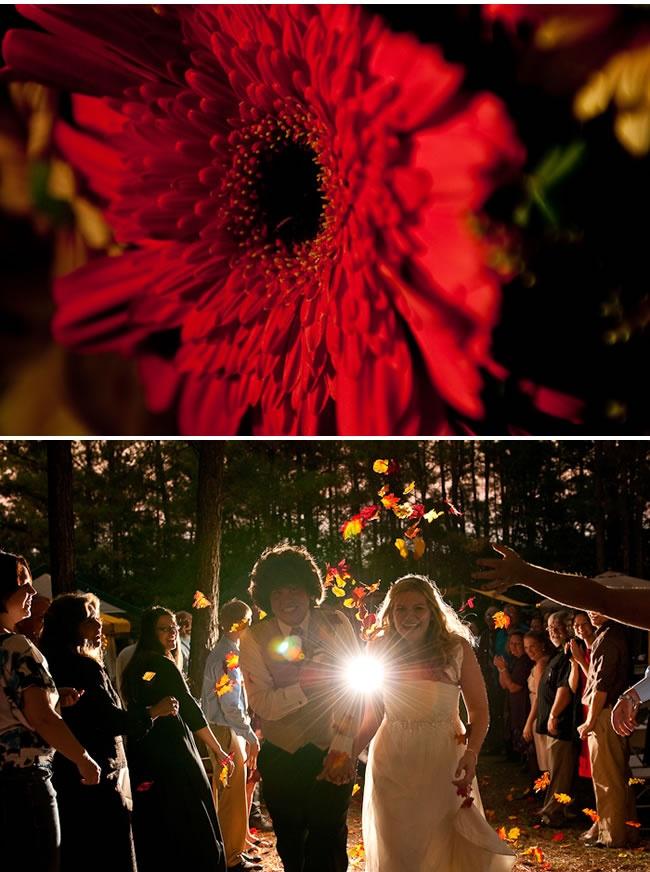 Tossing Leaves at a Fall Wedding is a great alternative to throwing rice. Via La Belle Bride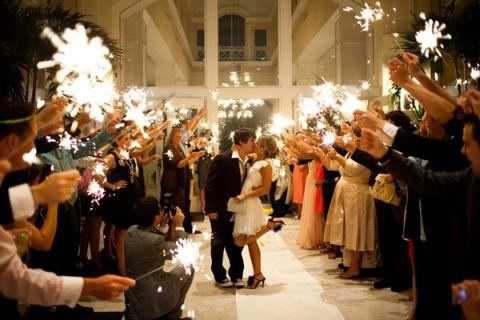 The Sparkler Exit. Via It's a Bride's Life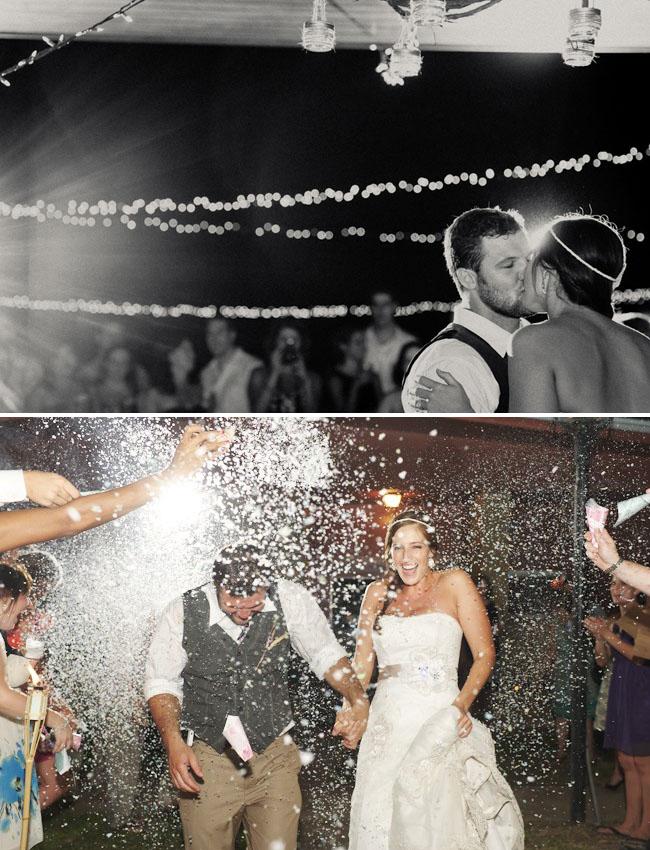 The exit for sparkle lovers. via Green Wedding Shoes