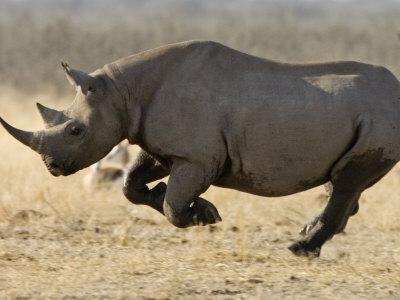 Raoul du Toit is a conservationist based in Zimbabwe whose dedication to the preservation of Africa's black rhino has earned him a winning place on this year's Goldman Environmental Prize selection.
The award was founded by the American philanthropist Richard Goldman and incorporates a prize of $150,000 to winners across six continents.
Raoul explained why it was necessary to set up the Lowveld Rhino Trust:
"In the late 1980′s, Zimbabwe had Africa's largest black rhino population – about 1,500 animals"
"But cross-border poaching by Zambian gangs devastated the populations and by 1992 rhino numbers had fallen to under 600."
"We wanted to put these rhinos somewhere safer"
The rhinos were moved from the border lands  into a  range of conservancies in the Lowveld region.  Working with local ranchers perimeter fences were installed allowing them to farm across the open plains that the rhinos needed to inhabit.
This created a financial boost in the form of wildlife tourism as well as a population increase due to the implementation of breeding projects.
If you are interested in getting involved with some wildlife conservation then why not get in touch find out more about our projects abroad.