Yesterday I turned a year older and celebrated my birthday with friends and family over lots of yummy food and desserts. I must have gained at least a couple of kilos yesterday as a result of all the hogging and no I'm not feeling guilty at all! :)..Along with the hogging, I also indulged in a little bit of shopping. Went with my mom to South City mall and was very happy to see the Rimmel and Sally Hansen counters all stocked up. I bought two lipsticks from Rimmel, one cream eyeshadow and a BB cream from Deborah Milano and a Colorburst Lip Butter and Baby Stick from Revlon's new The Pacific Coast collection.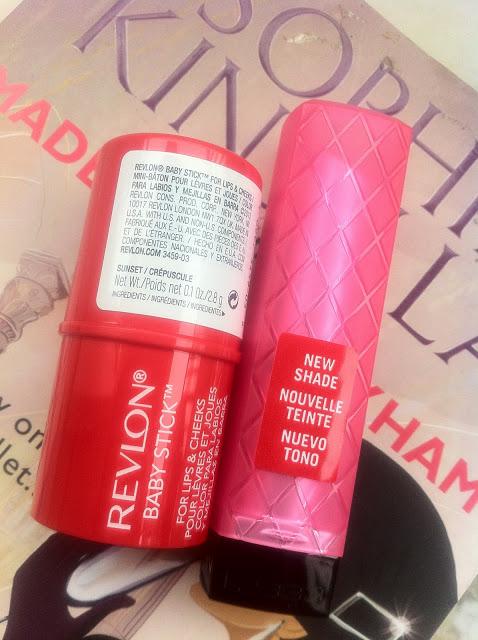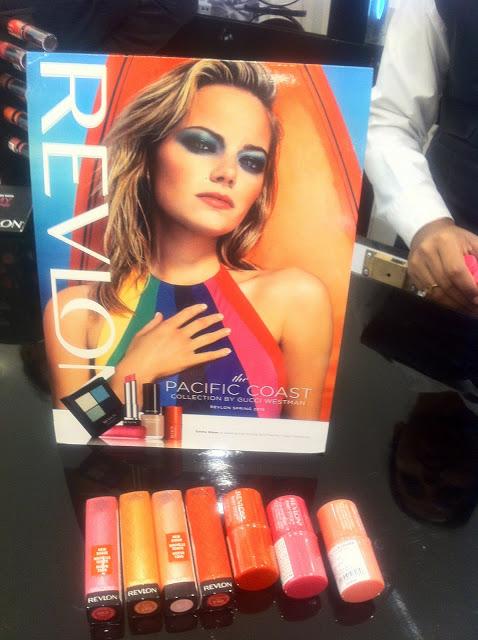 Now anything new that comes out, I have this immense craving to own at least one piece of it. The Pacific Coast collection has four new shades of lip butters and three shades of Baby Stick, a multi purpose product that can be used both on the lips and cheeks. The stick is tiny but looks so cute that I had to have one. I went for the shade Sunset in the Baby Stick and Sorbet in the Lip Butter. Unfortunately, the Revlon counter did not have testers so I had to go with the color of the tubes. Sorbet is a very bright pink and Sunset, a flaming red/orange. Today morning I was trying out the colors and now I'm feeling like an utter idiot purchasing Sunset. I judged the book by its cover and now totally regretting spending Rs 550 on that stupid thing.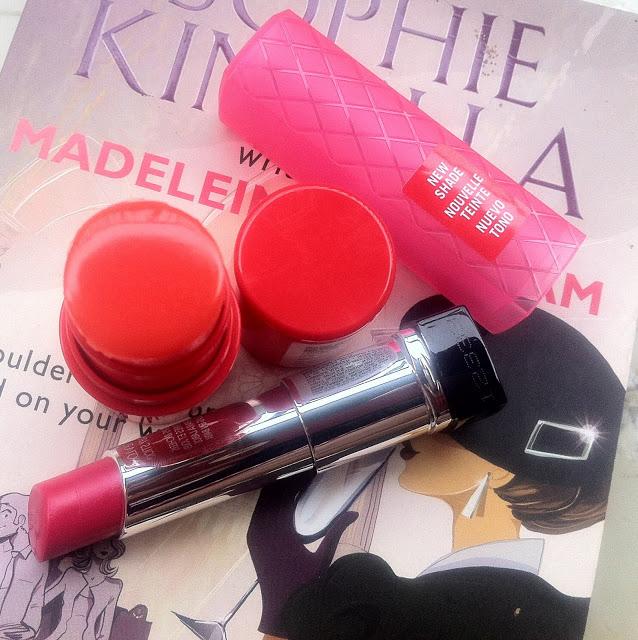 Sunset has a flaming red/orange look but the thing just does not have any color! No idea if I got a faulty piece but WTH! Something that looks so bright has to have some color right? But no, this is as clear as it gets. Maybe a very very slight tinge on the lips but that's about it. Forget about using it on the cheeks, I'm not using this at all. The texture is also extremely waxy and feels very odd. A total NO from me and I would not recommend this product to anyone. 550 gone down the drain :((((((((...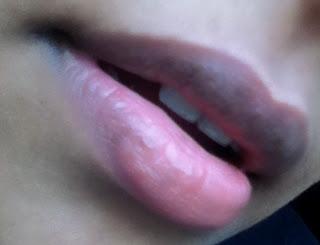 Two swipes of Sunset on my lips. Where is the color!!!!!!!!!!
Sorbet is very nice though. I do love bright colors but sometimes its nice to go a bit sheer. This is a very bright fuchsia pink in the tube but on the lips, its more subtle. A shade that can be worn by everyone and looks very fresh, vibrant and perfect for summer. The price is Rs 600. Detailed review coming up.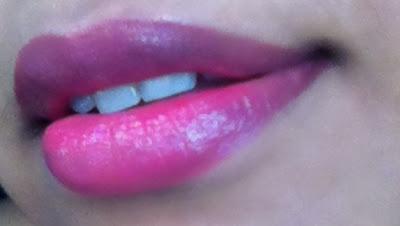 There's also another new shade in the Lip Butter range that you can check out. Its called Wild Watermelon and its a pretty reddish orange. Do stay away from the Baby Sticks though!