I think I am the last one to review these super cute eye shadows from @RevlonIndia I know..and I am all ready to show you how much it impressed me with the quality apart from being CUTE.
What the website says about these:
Individual, interchangeable eyeshadow links click together to create your own customized palette of possibilities. Available in four fabulous finishes and 30 covetable, collectible shades. Change your look. In a click.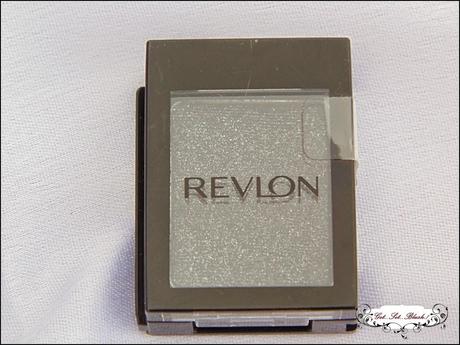 Price and Quantity:
INR 175 for 1.4gms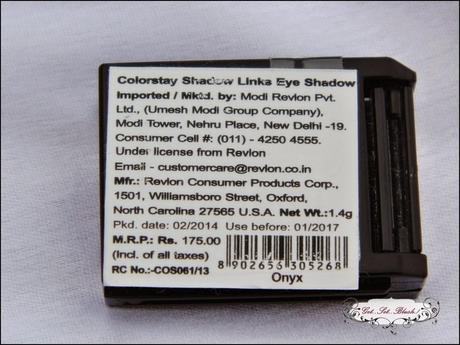 Features:
• Mix and match your favorite shades to create your own customized palette
• Interchangeable shadows easily snap together or come apart
• Rich color in a variety of finishes from matte to sparkle
• Ophthalmologist tested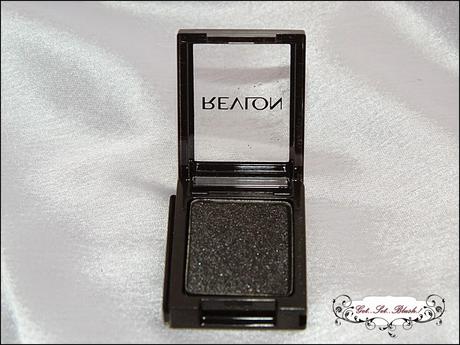 My Take:
The whole concept is cool. I mean, you buy shades which interests you and then join them to create your own palette. You may not be needing all the shades every time, so you can separate them to single eye shadows. How thoughtful..
Anyway, coming to the package, these eye shadows come in a plastic square container with a metal case inside. This has a transparent lid which makes it easier to know the color.
Mind you, these are very tiny. I have clicked these pictures with 7X zoom. Hence the transparent cover on top really helps.
The shade Onyx is a carbon black matte eye shadow with silver shimmer. It gives good pigmentation with a primer beneath else this needs to be dabbed at least twice to get a good color payoff.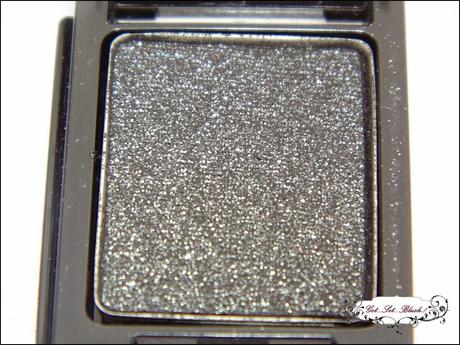 If you see it closely, it resembles molten black liquid which is a treat to the eye.I have many black eye shadows but all I had was the pearl finish ones and the matte ones. I really wanted to own a shimmery eye shadow and hence I got this one. Out of all the 30 eye shadows most of them are not very pigmented. I suggest you to get these if you are looking for any eyeshadow for highlighting your brow bone. It's staying power is not great too. Hardly for 2hours if you use a good base.
Swatches: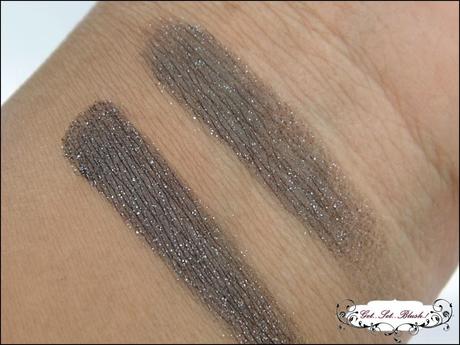 I have used the ONYX eye shadow on my lower lashline and at the extreme corner and blended it.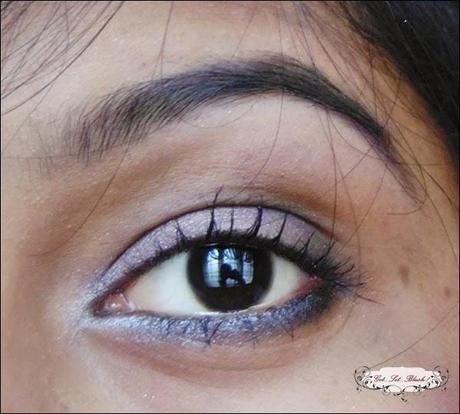 Pros:
1. Cute package.
2.Affordable.
3.30 shades to choose from.
4. Easily available.
5.Custom palette can be made.
Cons:
Not very pigmented.
Doesn't stay for long time.
Final Words:
If you looking for eye shadows for work, I mean if you want an eyeshadow which need not be very pigmented and are ok to touch up, you may want these. Not a must have for me.
My Rating:
3/5