This summer I'm certain many of you will be roadtrippin' to the coasts for some shore-loving beach time. I've had something for awhile that I have been using A TON for work and on myself and firmly reminded myself that I certainly had to put this up as a post. As a makeup artist one of the inconveniences that come with some of the best and smoothest lip-liners on the market is you have to sharpen them. That doesn't make them a bad product, it's just an artistic requirement, but albeit still an inconvenience with good pencils. Sometimes...it can be wasteful and nothing is as heartbreaking as the nib on your $$$ lip-liner falling to oblivion after sharpening (hard when you're in a rush to finish models or clients), like money crumbling to the floor. Well I've been using a drugstore lip-liner for months now and I'm so, so thrilled that the shade inside actually matches the cap outside. I love how on point color coded these liners are that way, they're waterproof (better at the beach), can be worn alone...and they also match several of the bestseller lipstick shades I have. These are REVLON's ColorStay automatic lipliners.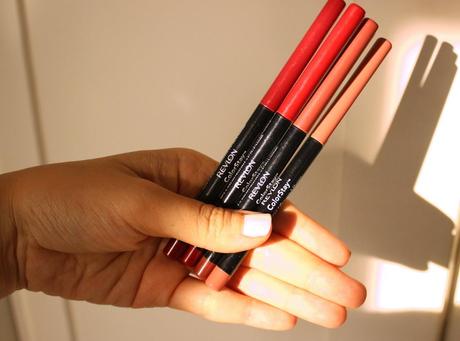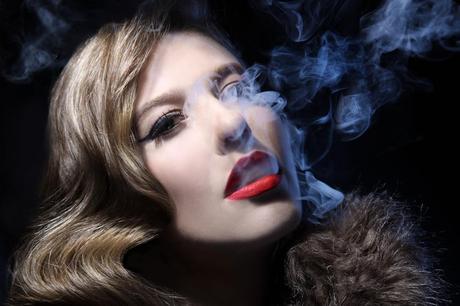 In this test shoot I did with photographer Sara Black late last year we wanted a sort of vintage Hollywood/vintage New Yorker glam shot. On IM Model Viviane Spielmann I first lined the lips with REVLON Colorstay RED lip-liner then filled it with MAC Ruby Woo Lipstick. The lipliner and lipstick were a perfect match in person but for the final shot Sara wanted a bit more of a not-super-obvious ombre effect to define the outer part of the lip with a darker hue so I went over the outside rim of Viviane's lips with REVLON WINE lipliner and blended it with her lipstick towards the center using a lip brush. (hair by Eddie Mar Cabiltes @pinoyhairaffair)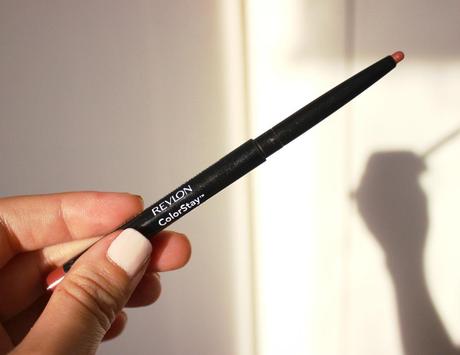 The convenience of just twisting these up versus sharpening them is such a great thing. My absolute favorite shade for myself is Mauve which is a great near dupe for MAC Soar lipliner which is one of Kylie Jenner's staple lip-liners according to Kim. Click to continue to the full post, pricing, and see color swatches for the shades I own (yes, there are more shades) and me wearing MAUVE on its own.
Since these lip-liners are long-wearing and quite waterproof (I washed my hands after and it took quite a bit of rubbing with soap for 2 minutes before the hand swatches came off) they can be on the dry side if worn over bare lips so make sure you exfoliate or put balm on your lips the night before or at least half an hour before and blot excess balm before applying this.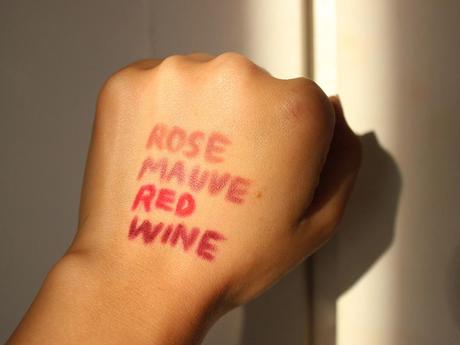 ROSE is a visible rosy nude that would help define a lipstick like MAC Creme d' nude, (posted this on IG on my bare lips) MAUVE is a deeper nude, with a small bit of satin shimmer not noticeable once worn, matches MAC Mehr lipstick, similar to MAC Soar lip-liner RED is a neutral red that perfectly lines lipstick shades I own in my kit like MAC RubyWoo, Russian Red, and Red WINE is a deep berry that nearly matches MAC Plum lipliner and would go well with Bobbi Brown Berry or MAC Rebel lipstick There are more shades I only own these 4. REVLON ColorStay Lipliners cost about Php450++, I bought these at Landmark but these should be available in every leading department store with complete Revlon Counters.
My ultimate favorite is Revlon MAUVE lipliner which my cousin's wife also complimented and borrowed at an event and repeatedly told herself she needs to get one for herself. She agreed it is a really nice shade to wear alone. For beach time you may want to opt for balm and good long-wearing lipliners instead for that undone but a lil' somethin' somethin' look this summer. I'm very particular about the lip edge also in model shoots (as you can see in the Sara Black shot posted above) I don't like lip edges sharp because they lean on the "theatrical" when they are. In this before and after take I am wearing REVLON Mauve lipliner over bare lips, Rose lipliner is also nice but it's more the exact shade of my lips without product so it's a nice cheating shade but a bit too nude to be noticed alone, Rose is nicer with a gloss or nude balm. I like Mauve because it makes the mouth pop but still looks underdone.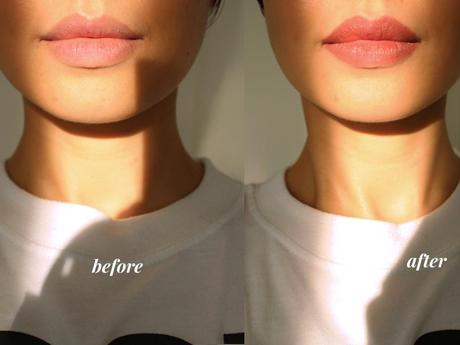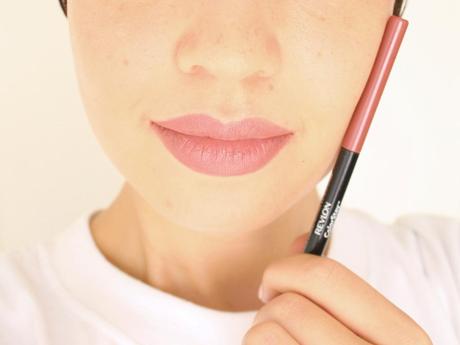 REVLON ColorStay Mauve lip-liner over bare lips, lined and filled in. I guess the catch with this being an automatic liner is you don't get the super sharp nib that you can get with a sharpened pencil, but graphic sharp lip edges aren't exactly in trend (if you noticed most of the lips at the Oscars yesterday) unless you plan to do cosplay or an artistic look but that sharp edge can be achieved with a lip brush and lipstick. I personally prefer my lip edge to be soft, not smudgy, perfectly defined, but soft. Sometimes I like it with a balmy shade or gloss in the center. It goes well with nude lipsticks also and just needs to be blended towards the center of the mouth with a lipbrush or cotton bud. NYX waterproof lipliners are also good for less at Php300, but it irritates me that the shades of their packaging don't match the product liner inside, and they have many nudes, peaches, and pinks but lack the basic classic reds in stock. I've embedded below a video of Kim Kardashian's interview with Pixiwoo where she shares about her sisters' love for makeup and Kylie being very good with applying makeup and using lipliner.
REVLON ColorStay Lipliners about Php450++, should be available in leading department stores with complete Revlon Counters.