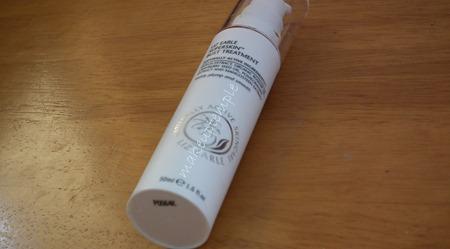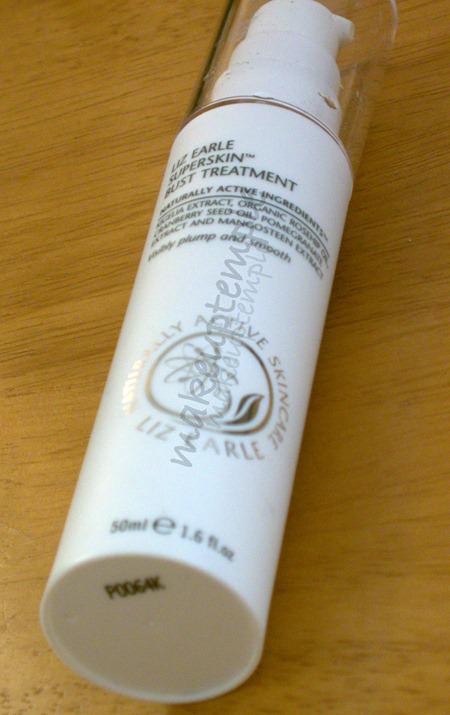 If somebody ever told me that these bust things works I would probably laugh and do not believe…
But now I am using Liz Earle Bust Treatment which also used for neck area. I am pretty  surprised on the results. To be honest I have never used Bust Treatment or anything for neck are before.
I had friends who started to use these stuff at the age of 15 but I was thinking it was too early for me to use it at those times.
It is advised to use to 2-4 pumps in between hands warm it up and apply it to your skin.
A girl who have heavy hands like me would finish very soon it if  e do 4 pumps daily of course depends on your size, I am pretty small size (: so I apply it 2 pumps daily.
The products has a slightly light gold look, but when you blend it to your skin it turns in to clear..
I use it at nights, it is because our body recovers it self during sleep time, so I thought I would be useful for me to apply it just before I go to sleep. I am surprised on the results it did not only moisten my bust area,  my busts certainly looks bigger than usual.  I did not know that these bust treatments enlarge busts (:
it is not a breast enhancer but mine got bigger as soon as start to use this product.. 
Actually it may not be the right term to use, the products tights  and firms busts, it looks like it got bigger.
However it is a good product for mothers who stopped breast feeding, girls who does not go to gym.
It is £ 26 for 50 ml which is good if we compare it with other brands.
It smells like normal Liz Earle products but this one has a bit stronger smell, possibly different plant extracts may cause this smell, but it is not long lasting you will not smell it once you applied, I have a quite sensitive nose, it is not really that much bad to give you a nausea.  Look at the bright sight at least it does not smell like fish (: I do like to smell thing first before I buy a product, this includes lip sticks, glosses, foundations shampoos, all kind of bath & body products, if i do not like the smell I do not buy the product no matter which brand it is. 
Packed with kigelia extract and a blend of mangosteen, quince, green algae and white lupin, this light, precious serum visibly plumps and smoothes skin around the bust, décolletage and neck. Rich in omega-3, GLA and antioxidants, this powerful treatment is perfect for skin which has lost elasticity, firmness or is 'crepey' due to sun exposure, age, weight change, pregnancy or menopause, making it look and feel rejuvenated.

Naturally active ingredients include kigelia extract, organic rosehip oil, cranberry seed oil, pomegranate extract and mangosteen extract to visibly plump and smooth.