Lotus Herbals Colour Dew Nail Enamel.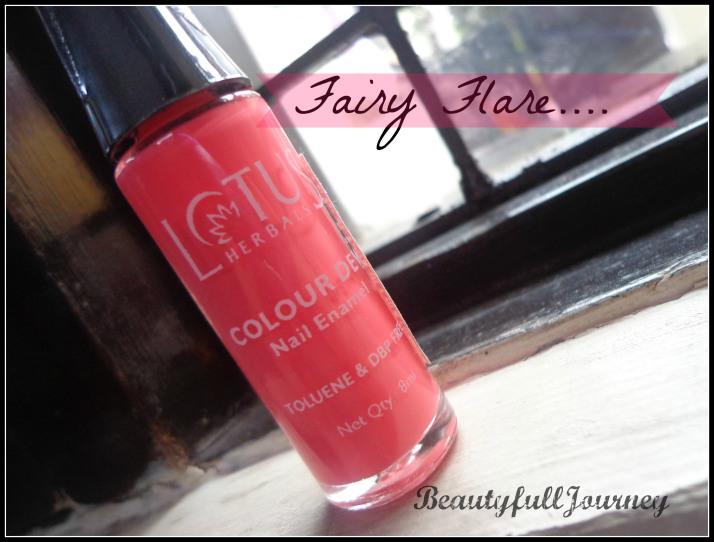 According to Lotus Herbals,
Most nail enamels contain Acetone and Toluene that often cause skin irritation and lead to dull and fragile nails. Colour DEW™ is a range of exciting nail enamels that are completely safe as they are Acetone, DBP and Toluene free. Packaged uniquely, they come with a flat & sturdy brush applicator. And the best quality? They dry so fast that you are spared from the trouble of repeatedly re-colouring your nails.
Price: INR110 for 8ml.
Available at Lotus counters and outlets, Lotus online store.
My experience:
This nail paint has become my all time favorite nail paint. Not just the shade but the quality too is amazing.
The nail paint is packaged in a long bottle with a long silver handle. I find this kind of handle very convenient and easy to use. The unique packaging makes the bottle look quite attractive.
The brush is a regular brush like all other nail paints and it covers nails in 1-2 strokes easily.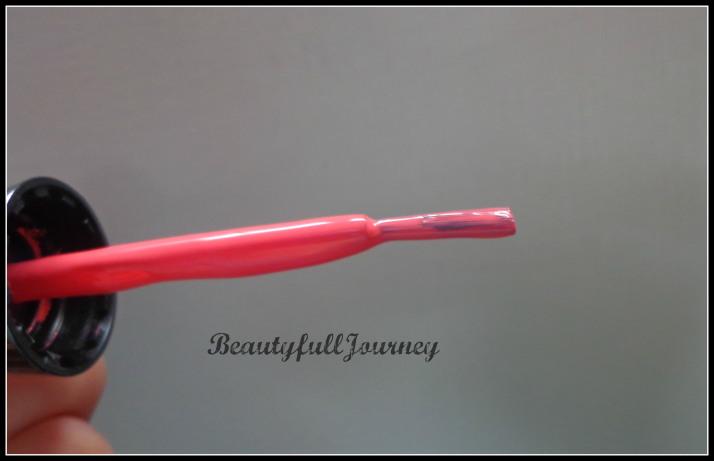 The consistency of the nail paint is just perfect. It's neither thick nor runny. It gets applied very smoothly and without being streaky at all. The finish is creamy and glossy. I wore this nail paint without any top coat and you can see in the pictures how glossy it still looks. I took these pictures on the 3rd day and as you can see there is negligible chipping. This is what makes me love these nail paints. Even write now, as I'm writing the review, it's been 5 days I applied this nail paint and still the chipping is very very minimal. If you do a lot of house work then this might chip a little sooner.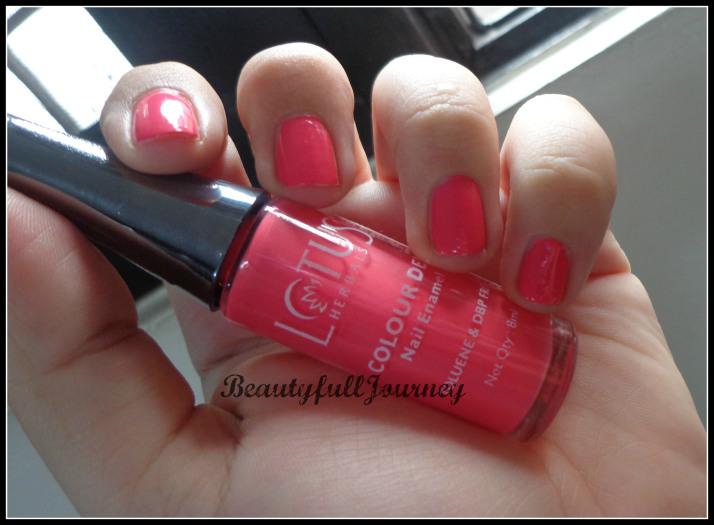 In terms of finish and wear time(no chipping), these nail paints are the best I've ever used. And at the price, I feel like buying all the colours of this range.:P
Talking about this particular shade, 955 Fairy Flare; it goes almost opaque in 1 coat. Here I've used 2 coats to give a nice finish. You can see swatches of 2 more shades here. I am in absolute love with this shade. It's the perfect blend of pink and coral. It looks gorgeous on me *blush blush* I can seriously wear this shade all my life!!!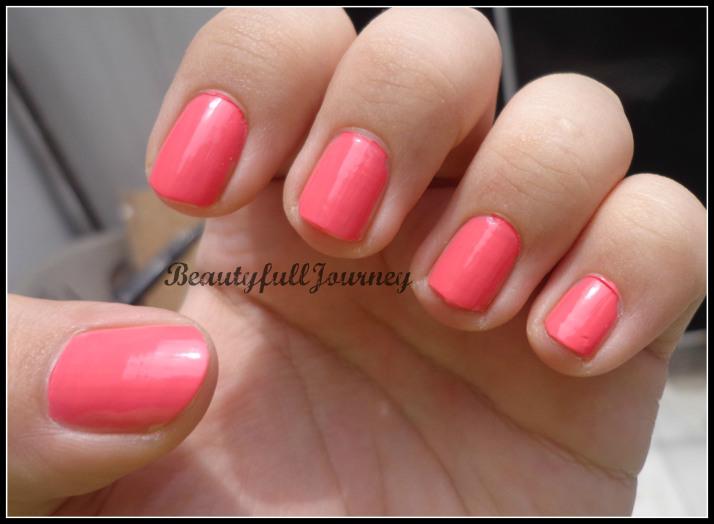 One con I find is that these take a littlllleee more time to dry than regular nail paints. Nothing bothersome but I'll advice you not to apply them in a hurry.
Also, these nail paints are free of chemicals like Acetone, DBP and Toluene. This ensures that these don't harm nails in the long run or stain them.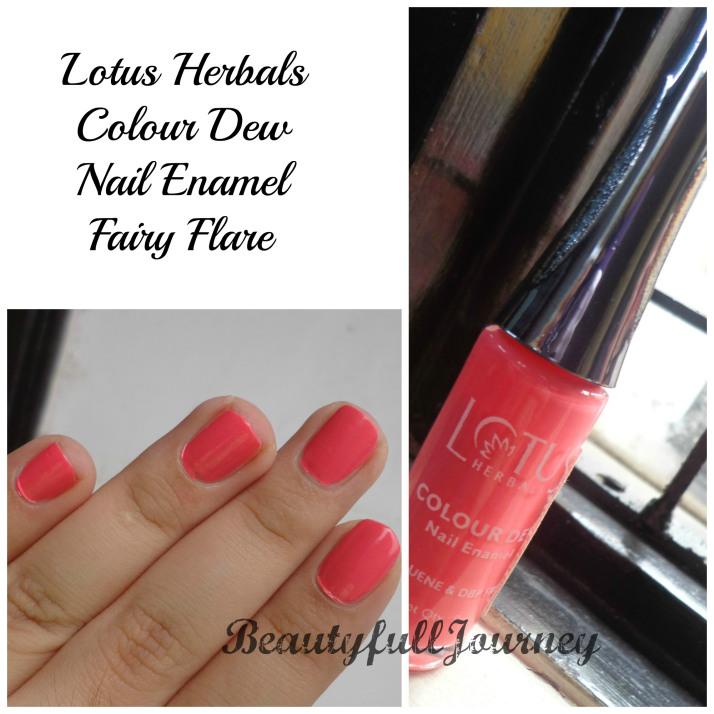 Overall, this nail paint has excellent quality and the fact that it is free of harsh chemicals and is so affordable makes it even more amazing! Gives a very smooth finish, no streaks, minimal chipping and glossy crème finish!
Highly recommended to all!  
Why you'll like it:
1)   Budget friendly.
2)   Attractive packaging.
3)   Brush and handle very convenient to use.
4)   Good consistency.
5)   Negligible chipping.
6)   Glossy crème finish.
7)   Free of harsh chemicals.
Why you'll dislike it:
1)   Drying time could have been less.
To buy or not to buy?
Definitely buy!
My rating:
9.5/10
P.S. PR Sample. All opinions are my own and 100% honest.