You know how summer's the season for all things colourful while fall and winter are for the bling, animal, and muted colours? I recently decided to claim this period of the year as Facial time – I'll be having a facial every 1-2 weeks until November -muahaha- Not that I'm complaining though. The haze has driven the skin bonkers and I need as much help as I can get.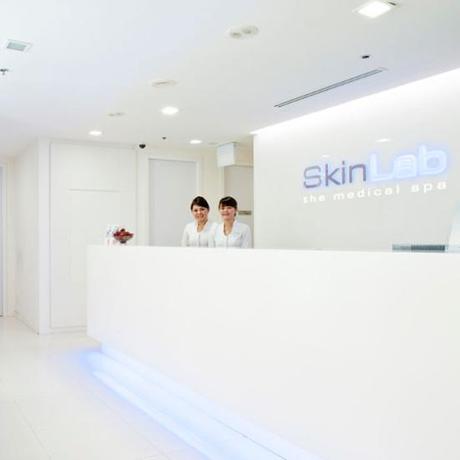 SkinLab The Medical Spa has two branches, one at Wheelock Place, and the other at Plaza Singapura (which I visited).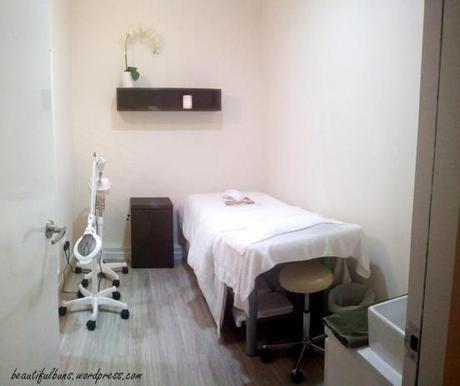 The functional and clean treatment room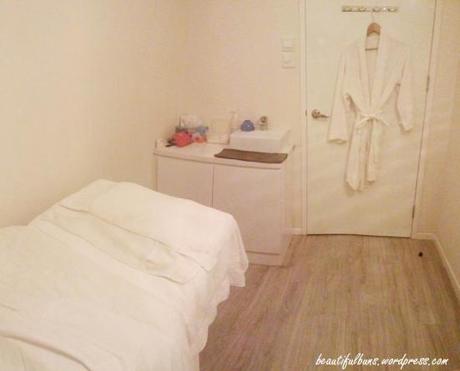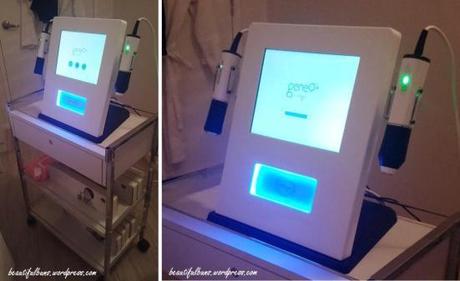 Utilising the machine and a patented technology called the OxyGeneo Technology in the Oxy-Bright Super Facial, which is touted to infuse your skin with oxygen and help in balancing out the harmful environmental effects.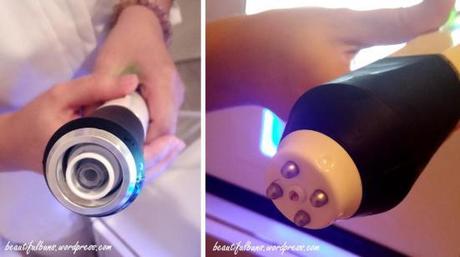 The therapist showing me the various machine "attachment heads" that would be used on my face – with different attachments, you'll get different effects
And let the treatment commence! Here's what went down:
Lavender oil massage
Head and shoulder gentle massage
Makeup removal
Double cleansing
At this point, the therapist will check your skin condition to ascertain the skin type / concerns, and prepare the machine's settings accordingly.
Next, the thick and stick preparation gel will be applied before the machine head is used to zap your skin with RF (radio frequency) for skin firming and tightening – note that this is not just for the surface, but also deep down in the skin cells. There's no pain, thankfully. In fact, it's pretty akin to a hot stone massage, and this went on for about 20 minutes.  If it gets too warm for your liking, you can sound it out to your therapist, and the temperature will be adjusted.
The gel is then removed, and another 3-in-1 gel will be applied to your skin (for exfoliating, infusing and oxygenating purposes).
The exfoliating head is now applied to your skin – it's similar to a massaging sensation but with a very slight prickling abrasion, but nothing unbearable at all.
Now comes the most dreaded part of any facial – the extraction. There's no usage of any tools here, just tissues and finger(nails), so don't be expecting a very thorough removal of the ickyheads. Although it is gentler than the usual extraction processes,  one thing to note is that if your skin (like mine), is the type that can't handle the non-thorough extractions (i.e. squeezing but without removing the root completely, you might want to request to skip the extraction. I find that whenever I attempt (and fail) to remove the root, it results in a more "ripened" pimple, which was what I got. Not fussed about it though – better out than in.
There will be a complimentary eyebrow trimming session after this, which is a very good value-add service.
The final touch was the soothing mask, and the accompanying snooze time, and then you're done!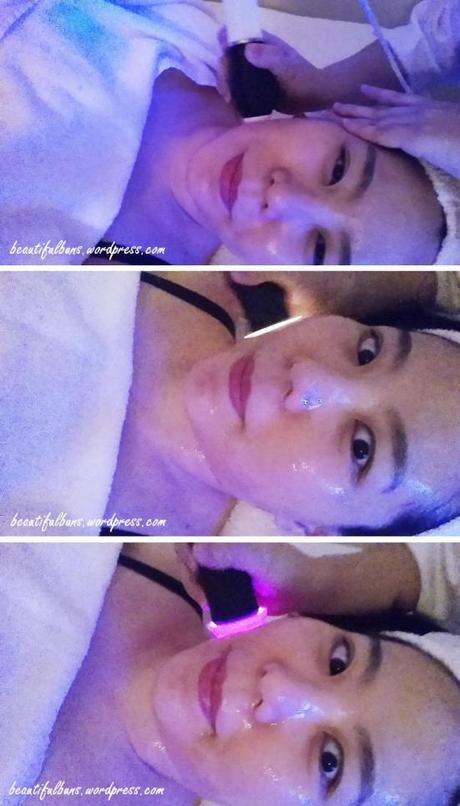 Me being a total pest and getting in the therapist's way with my constant photo-taking. What I can say? Occupational hazards of being a hobby blogger? Hah.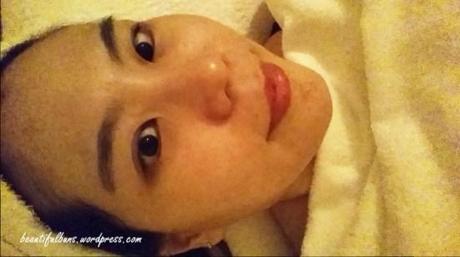 At the end of it all – not bad eh?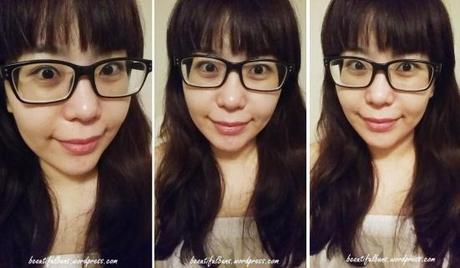 And voila – the face without any makeup. Note that there aren't any red spolotches cos there wasn't much extraction going on. The usage of the machine makes it so that the internal portion of the skin is stimulated, tightened and firmed.
It's been a couple of weeks, and my skin does feel slightly smoother.  I wouldn't go as far as to say there's been a visible tightening/firming, but at least my skin hasn't had any adverse effects to the treatment. It's more of a skin-deep enhancement treatment, so I'm not expecting to see any significant improvements either. I'd dub this as a skin investment for the long run – hopefully when I'm 40, I'll look 35 because of the skin cell improvement.
SkinLab the Medical Spa is located at:
501 Orchrad Road #04-04 Wheelock Place, tel: 6235 3246
68 Orchard Road #03-33 Plaza Singapura, tel: 6336 1106
For more information, visit their website.
For more information on the OxyGeneo 3-in-1 Super Facial, visit this website.