Now I posted an Instagram post on Sunday asking what you guys would like to be reviewed, and this came up as one of the top ones, so voila – you asked and you now receive :D Of course, the fact that I'm a lipstick-loving lunatic has absolutely nothing to do with that hurhurhur.
YSL Volupte Tint-in-Oil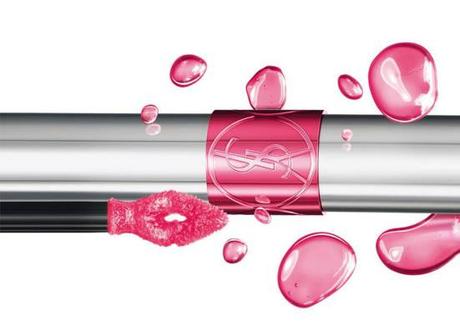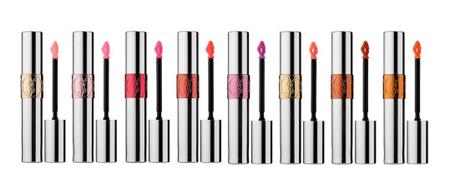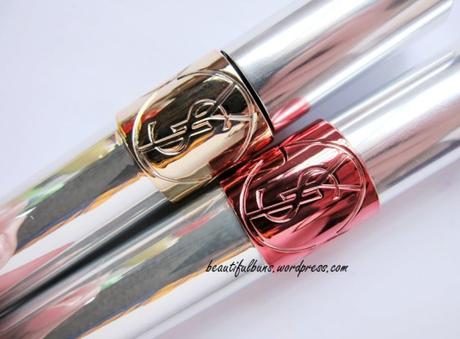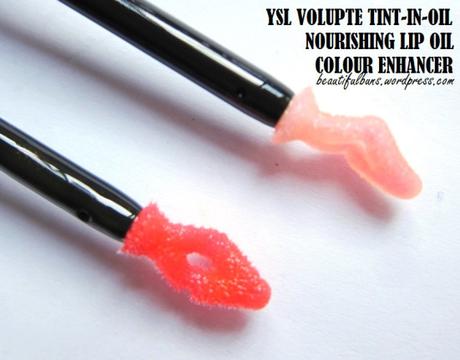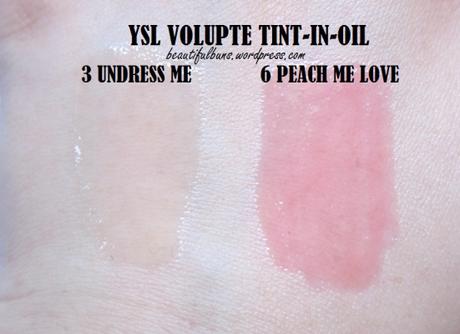 This is when it's freshly applied…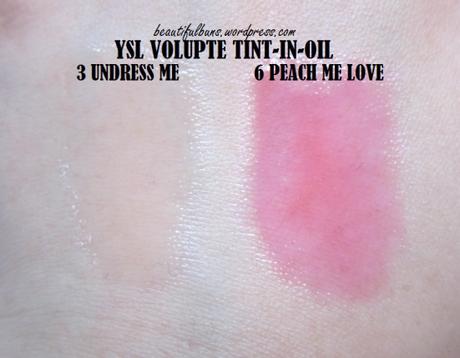 … and about 5-8 minutes later, shade 6 Peach Me Love has darkened visibly.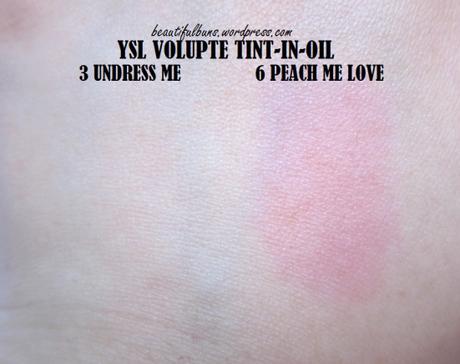 After wiping off with a sheet of tissue and some mild makeup remover – the tint still remains. If you lean really far back, you can see a really, really, really faint light pink under 3 Undress Me.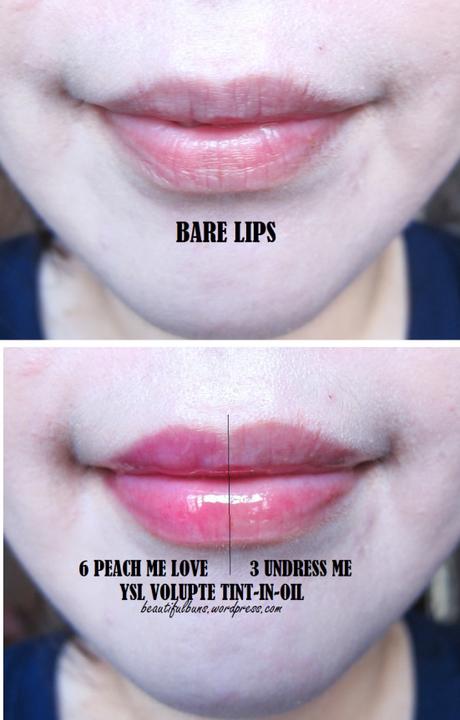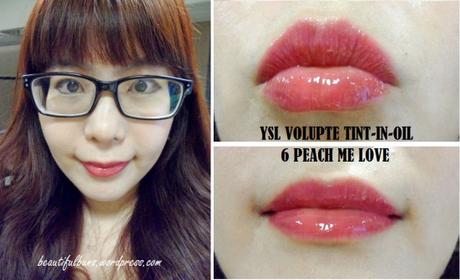 Face: Mamonde Cover Powder Cushion. Lips: YSL Volupte Tint-in-Oil in 6 Peach Me Love
I say…
I'm just gonna talk about 6 Peach Me Love cos it has color – 3 Undress Me doesn't do much in terms of color and only provides shine.
The Packaging: It's a luxe and sexy sleek silver tube with the YSL insignia embossed in the corresponding color as the lip tint. The tube measures about 11cm long and 1.7cm acr0ss – kinda like an extended version of a lipstick and your usual lip gloss tube packaging. The twist-on cap is attached to a specially-shaped sponge applicator. If you look at it horizontally, it looks exactly like a pair of lips, but if you look at it from the side, it looks like a little scoop that's almost similar to when you extend your palm/hand out to collect money from someone :D It does a great job of scooping up a sufficient amount of tint to apply onto the lips, and the sponge isn't too tough nor abrasive; in fact, I'd say it's super soft.
The Scent: There's a very fragrant fruity berry scent that makes me smack my lips and try to refrain from sticking my tongue out to lick the sponge applicator (ick, I know!).
The Application: The sponge applicator has a tapered end, so it makes for application at the corners more precise, while the wide portion makes for a one-swipe application across the main portions of the lips easily as well. At first application, the color is a light shade of cherry pink, and as time goes by, it darkens slightly to a deeper cherry pink. It will fade as you eat and drink, but the good thing is that it doesn't stain onto the glasses/cutlery. After I touch up, the color deepens further to an even reddish-pink cherry colour, and as the day went by, after my 4th touch-up, the color was mostly reddish with a hint of pink :D
The Texture: It may say Tint-in-Oil, but it certainly doesn't feel greasy – it feels very moisturised and smooth and my lips can glide across each other as smoothly as Michael Jackson moonwalking across his stage. In fact, it has the same hydrating/moisturising feel as Aritaum's Water Sliding Tint, which is an absolute godsend for times when I've got super dry and parched lips.  It's not sticky either – yay!
The Verdict: It's actually a great product for dates/events – I love that it doesn't stain the cutlery so there's no awkwardly trying to hide the stains or worse, checking if it's on your teeth. Of course,  it's also glossy, has high-shine and makes for juicy lips. It doesn't dry into flakey lips – once it fades (or gets eaten up), all you get is just rosy tinted lips (that look natural). Great for those who prefer more natural colours instead of intense lipstick pigments/ those who don't want to leave awkward lippie marks all over hurhurhur.