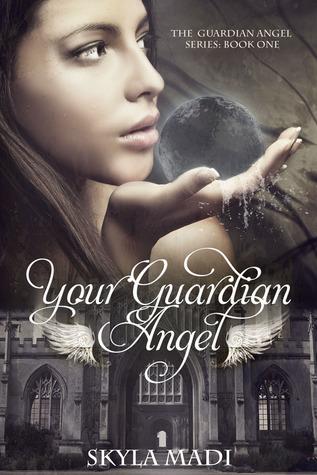 Genre: YA Paranormal
Published:  December 2012 by Limitless Publishing
Series: #1 (Guardian Angel)
Length: 235 pages
Source: author (review copy)
Amazon | Goodreads | Website
"For Ruby Moore life is far more complicated than that of your average teen, for she is in no way average. Ruby is a vampire and her life as a vampire is far from traditional.
It has been one year since her normal life was brutally taken from her. Still adjusting to the shock of the change from mortal to immortal, her world is rocked again and she is taken under the wings of a guardian angel back to Sage Sanctum- a school beyond reach from the vampires that are determined to destroy her.
There, she is freed from her vampiric chains and her normal needs and urges return. However a new urge arises… Lust. A forbidden lust toward her savior, her guardian angel.
Attempting to control these desires is difficult, very difficult and when things couldn't possibly get any worse, her situation becomes life or death as someone, somewhere in the school is aiding those who want her dead."

Your Guardian Angel by Skyla Madi is a story of a teenage girl named Ruby who turned into a vampire and discovering a school called Sage Sanctum that might just be or not be her place. This book was an okay read for me. While I liked some parts, other parts did not really appeal to me. I love how this book didn't just have vampires as the paranormal creature. There was another one which I wasn't aware of and thought it was cool. I'm not going to tell you what it was because it would be a spoiler. I also like the romance between Ruby and her guardian angel Eli. It was cute and sad at the same time because it was forbidden for them to fall in love, but of course, they do anyways. I also like how the guardian angels and the person they were guarding had to have a tattoo and with that, they could tell what the other one was feeling. I really liked that idea.
The thing that I did not enjoy about this book was the main character itself. The decisions that she was making just annoyed me especially the part towards the end. I had a hard time relating and liking her especially when she just left her cousin and aunt who took care of her to go to Sage Sanctum. The pacing was a bit slow, and I really wanted to know more about the magical world in Sage Sanctum. Overall I really enjoyed the forbidden love and action parts with the vampires etc. I just had a couple issues with the book, but I know some people who will love/loved it and recommend it to paranormal lovers.