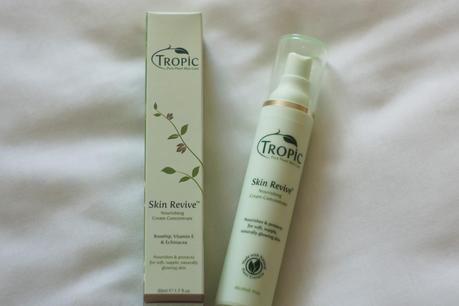 A little while ago I was given the chance to try some products from Tropic Skincare, a brand I'd never tried before but after doing a little bit of research and finding out about their values, I was really intrigued.
I was sent the Skin Revive Nourishing Cream Concentrate* and the Lash Extension Kit*. Not wanting to mix skincare and beauty into one post, I've opted to do separate reviews so look out for the Lash Extension Kit review soon.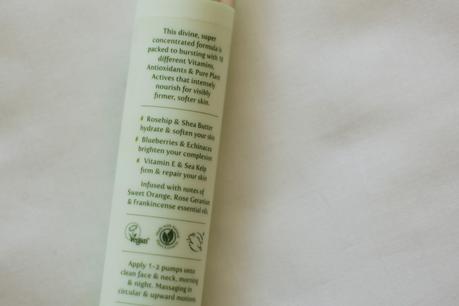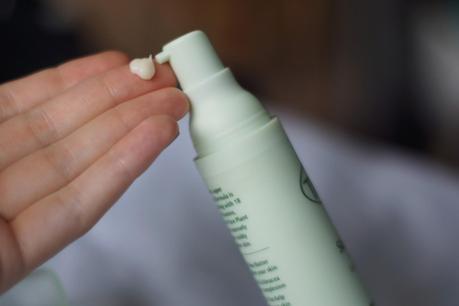 Skin Revive Nourishing Cream Concentrate (50ml)* RRP: £20 - Tropic Skincare
The first thing I noticed about the cream was the pump. I much prefer using a pump or a squeezy bottle (technical term there) rather than having to dip into a tub of cream. I find that you waste less this way and it's more hygienic.
The cream does have a slight orange scent to it due to the ingredients, but nothing too overpowering and if anything it's a nice refreshing scent for the morning to help wake you up.
Speaking of ingredients, this boasts a rather impressive list to make your skin feel luxuriously soft and pampered after use. With Rosehip, Shea Butter and Vitamin E to soften and hydrate your skin, Raspberry and Calendula to rejuvenate and Echinacea, Sea Kelp and Frankincense to help smooth fine lines (not that the latter is something I'm really thinking about at 20...) 
At £20 for 50ml, it's perhaps not the cheapest moisturiser on the market but you get what you pay for and Tropic Skincare are big believers in sourcing their ingredients naturally and all their products are derived from 100% pure plant extracts, they're also 100% vegan and completely against animal testing. 
A little goes a long way with this as it's quite a rich cream without being greasy, so it will certainly last a while. I've been trying this out for the past three weeks and it still feels full!
Skin Revive Nourishing Cream is suitable for all skin types. Will you be trying it? Have you tried any other products from Tropic Skincare?
You can follow me on 
Bloglovin
 | 
Twitter
 |
 Facebook
 |
 Instagram