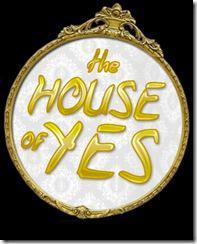 The House of Yes 
Written by Wendy MacLeod 
Directed by Anneliese Toft
The Think Tank, 1770 W. Berteau #207 (map)
thru Nov 20  |  tickets: $15   |  more info
Check for half-price tickets 
  
  
   Read entire review
  
---
Arrive broad-minded and you'll enjoy this disturbing, dark comedy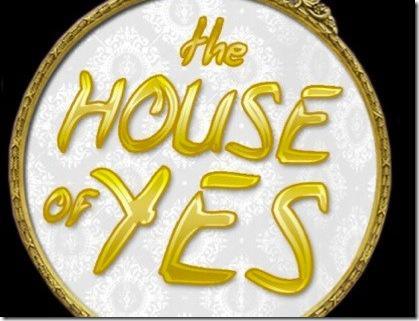 20% Theatre Company Chicago presents
The House of Yes
Review by Katy Walsh 
Going to someone's house for dinner is always an interesting exploration of family values.  I've been a guest where conversation is sparse and surface.  And then experienced the opposite where the meal is a screaming war zone.  I'm mystified by too much silverware or scraping plates at the table.  Everybody's family sups a little differently.  A friend of mine described a Walsh holiday dinner as a "Saturday Night Live" skit of the loud family.
20% Theatre Company presents House of Yes.  Marty is bringing a friend for Thanksgiving dinner.  His mother is displeased.  His brother is confused.  His sister is crazy.  The Pascals don't like outsiders.  They prefer family affairs.  Marty brings home his doughnut-selling fiance anyway. Lesly becomes the target of scorn and desire from his dysfunctional family.  As she is ridiculed for not fitting into the family, Lesly realizes *she* is not the odd one.  Sex, drugs, and gun secrets keeps the family closed off from normalcy.  House of Yes redefines family time with biting humor and forbidden lust.  
Playwright Wendy MacLeod has penned a hysterical f*cked up tale of family dynamics. Under the direction of Anneliese Toft, the drama and comedy merge with edgy intensity and perfect drollery. Jackelyn Normand (Jackie-O) is a teeny powerhouse of wacky.  A petite Normand commands the stage with audacious flirting and jabbing.  The target of her venom is a brilliantly homespun Lisa Witmer (Lesly).  An animated Witmer is deer-in-the-headlights shocked at the family antics. Witmer and Jay W. Cullen (Anthony) are hilarious with polite clunkiness.  An awkward Cullen looms creepily one step too far into Witmer's personal space.  As the reigning matriarch, Shawna Tucker (Mrs. Pascal) channels Holland Taylor's signature scorn.  A controlled Tucker delivers disdain deliciously straight-up with no chaser.   Nick Mikula (Marty) gives a poignant performance as a man torn between love, lust and normalcy. With MacLeod's story and Toft's steady hand, this ensemble actualizes all the angst and inappropriate laughter possible in the House of Yes. 
This show is a disturbing, dark comedy riddled with taboo.  I saw the 1997 movie.  Even my love for Parker Posey wouldn't let me suspend conventional beliefs to embrace the humor.  Fourteen years later, I finally get the jokes. This show is funny!  On opening night, I heard a woman in the audience gasp in disgust.  I know her.  She was me in the 90's.  Don't be 90's me.  Come broad minded!  To thoroughly enjoy 20% Theatre Company's production, you need to check your prudish self at the door.  Embrace your inner Greek mythology to be open to irregular sexual norms.  Say yes to laughing at the ickiness.  House of Yes is so no-no wrong… it's yes-yes right!
Rating: ★★★
The House of Yes continues through November 20th at The Think Tank, 1770 W. Berteau #207 (map), with performances Thursdays-Saturdays at 8pm, Sundays at 2pm.  Tickets are $15, and are available by phone (phonenumber) or online at brownpapertickets.com(check for half-price tickets at Goldstar.com). More information at TwentyPercentChicago.com.  (Running time: 90 minutes with no intermission)
---
artists