I'd received this sometime back but I didn't want (or rather, couldn't bear to open it). I guess that's the pros and cons of creating such a beautiful press kit – it does get our attention, but then again, we can't bear to open it.. and when we do, it'll sit on our desk for eons cos we can't bear to throw it away .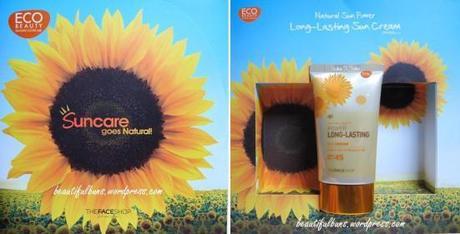 Doesn't this cheer up your day??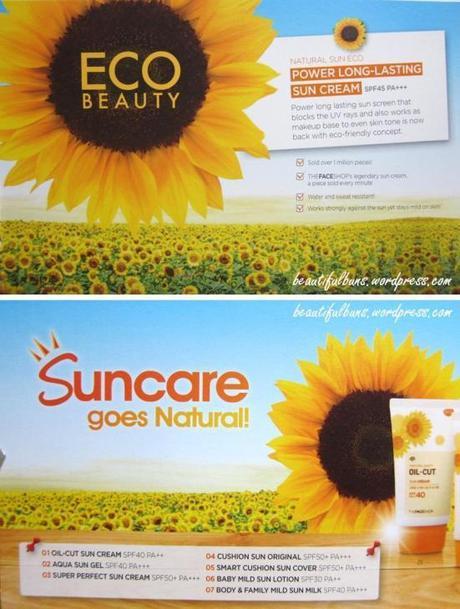 Check out the swatches of the
other products in this Natural Sun Eco range here
.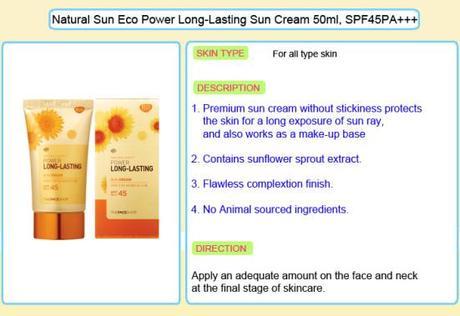 Picture taken from here
The Face Shop Natural Sun Eco Power Long-Lasting Sun Cream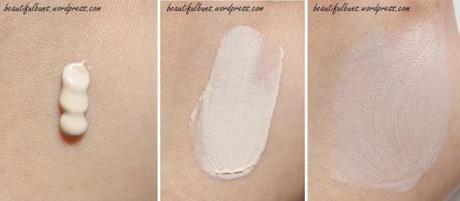 A beige cream that give a skin-brightening effect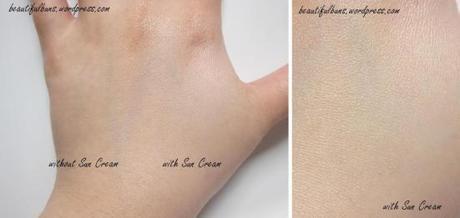 I say…
When I initially saw the name "Power", I instinctively though this was gonna be a thick and heavy suncream. Boy was I wrong.
It comes in a squeezy standing tube to dispense the suncream.
Its fragrance is lightweight and not overwhelming.
When initially dispensed, the cream is light beige and seems slightly thick.
However, after massaging it into the skin, it becomes a slightly opaque tint with a tinge of rosiness.
It's great for skin brightening and also serves as a makeup primer.
The finish is a good mix of matte and dewy, and doesn't feel too thick on the skin.
When I recently zapped some facial spots (pigments, moles) away at the CNP clinic in Korea, it left some craters on my face (cos essentially I just laser burnt away the ugly marks). For a strange reason, this was the product that I trusted to cover the wounds on my face – possibly because of its Natural Eco ingredients.
Needless to say, it also protects me against the sun, and yes, it is long-lasting indeed. Considering that I pile my makeup on top of it, and it's still there halfway through the day, it'll be safe to assume that the suncream is still there. heh.
Since I'm a strangely vain and yet lazy human being, this product ranks as one of my top must-haves simply because it packs a punch in terms of product capabilities. It protects against sun ageing, has natural ingredients, brightens the skin, and acts as a makeup base.
0.000000
0.000000