If you have seen our latest instagram post, I did a haul from The Body Shop. You can join us on Instagram . We all love that brand and they completed 10 years this year. I so love their products, every penny spent on their products is worth it. My entire skincare routine consists of their products. Let me know if you all would like me to do a skincare routine post. Coming back to today's review , today I will be reviewing a gem of The Body Shop , which is Cocoa Body Butter.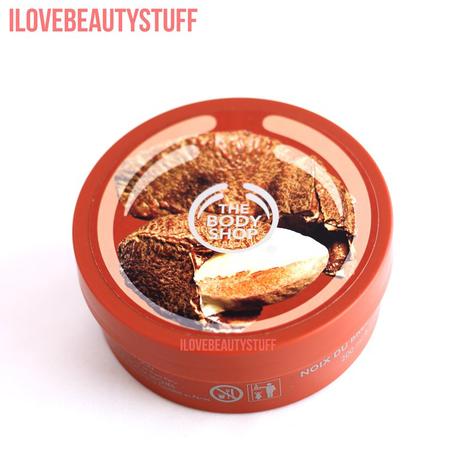 About The Body Shop Cocoa Body Butter:
This super-rich and creamy Body Butter is a feast for the skin. It melts straight in to leave skin feeling soft and smooth. It contains Community Fair Trade cocoa butter and has a sweet cocoa scent.
* 24-hour hydration
* Great for very dry skin
* Sweet cocoa scent
Price: Rs 1095 for 200ml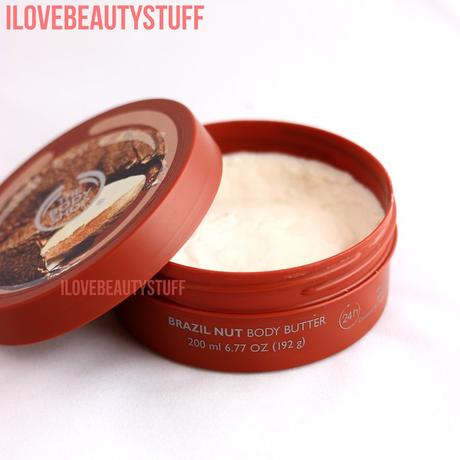 Available at The Body Shop Stores and you can buy it online
Massage into skin. Be generous! It works even better straight after a bath or shower.
My Review on The Body Shop Cocoa Body Butter:-
The Body Shop Cocoa Body Butter comes in a tub packaging which is safe and travel friendly. All the details of the products are mentioned on the back of the tub. On opening the tub, this smells awesome.. The only word I get in my mind when I open is Chocolateeee. Yes it smells some what like chocolate. I am an avid chocolate lover . This body butter has a butter like texture and on application it has to be massaged well so that it absorbs in the skin. It takes a bit of time to get absorbed in the skin.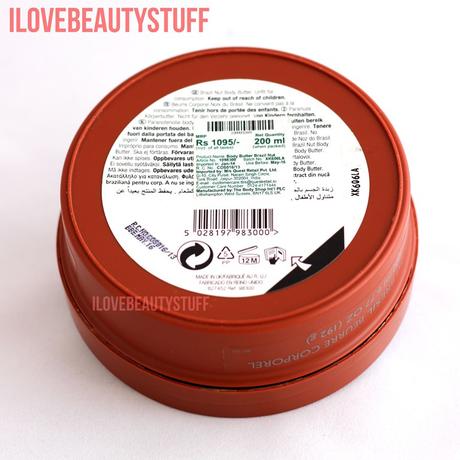 After applying it, the skin feels soft and nourished and the effect stays almost for 12 to 13 hours. It doesn't need to be applied again and again. This body butter is a must from their range for the dry skin. It is a bit overpriced but they do keep on having discounts and offers on their products. I have just finished half of the tub in the last six months and it will go for the rest of the year.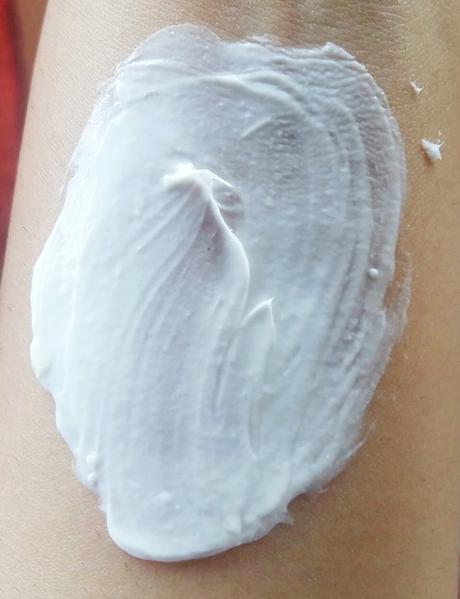 Considering everything, this is a real must have in your skincare routine. Will I the body shop cocoa butter review0repurchase this one?? Well, I would really like to try other variants in the body butter range after this gets over.
Let me know, how do you like this one??
Tags: bblog, bblogger, beauty, beauty blog, beauty blogger, best cocoa body butter, best cocoa lotion, cocoa butter, cocoa butter review, ilovebeautystuff, Indian Beauty Blog, indian beauty blogger, indianbeautyblogger, indianblog, puneblogger, the body shop cocoa butter, the body shop cocoa butter body scrub, the body shop cocoa butter lotion review, the body shop cocoa butter review, the body shop cocoa butter stick, the body shop products