Hola! Sorry it took me a while to get these up – I was too busy fawning and fussing over the cutest PlayNoMore limited edition packagings (which might not be available anymore, BUT Laneige is still selling them as a regular item in regular packagings). There are 10 shades but unfortunately, I only have 9. I am pretty convinced that there's a black hole in my room which swallowed it up. The missing shade 01 is a nude-beigey color – check out this page to find out what it looks like.
Laneige Intense Lip Gel (limited edition packaging with PlayNoMore)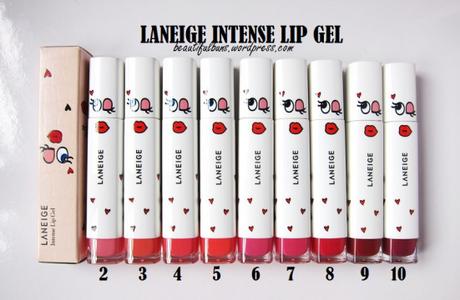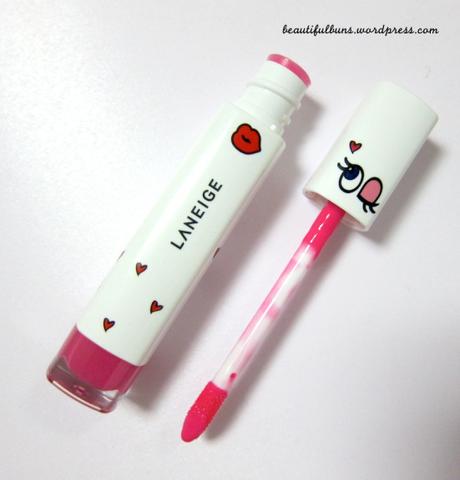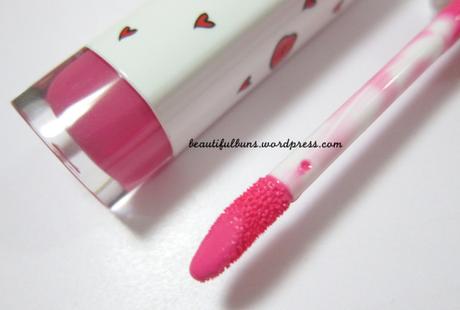 [will update with a better photo of the applicator soon!]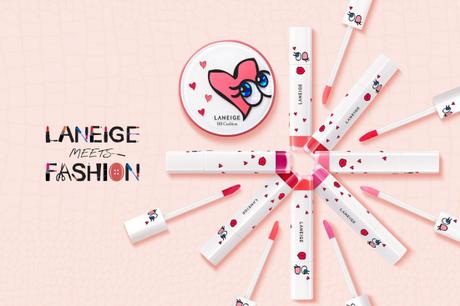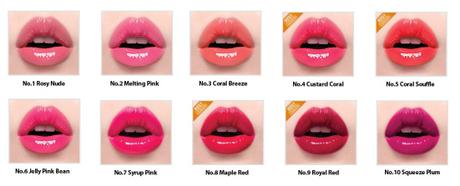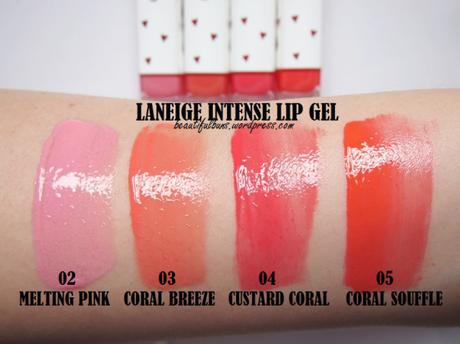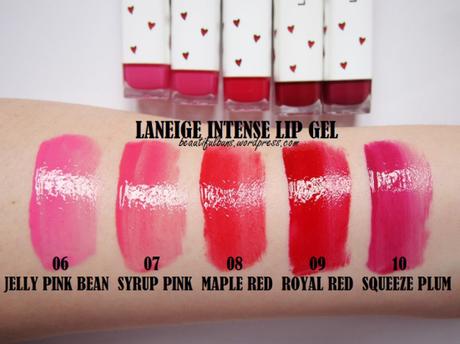 I say…
The Packaging: It comes in a 10cm-long tube with a twist-open cap that's attached to the sponge applicator.
The Scent: There's a fruity berry scent.
The Texture: It feels like a liquid lipstick with a medium-level pigment as well as medium-level gloss. It's lightweight, not sticky and not greasy, and is hydrating enough to cover some of the chapped lips (but not all, so be sure to exfoliate or apply a lip scrub if your lips are flaking badly).
The Verdict: This is a good hybrid between a liquid lipstick and a lipgloss – more color than the usual sheer lipglosses, and yet not as pigmented as a liquid lipstick so that you can build up the color. 1 layer allows for natural daytime wear while multiple layers are good enough for night time events. It gives a certain level of hydration and moisture, and even after it wears off, keeps the lips feeling just slightly (say 10-20% more) hydrated than usual. One issue I have with this is that it can run /bleed onto the teeth, especially if you've applied more than 1 layer.
Makeup tip: Apply on the outer areas of the lips first, and then apply the inner portions last, sparingly with 1 layer. After application, be very sure to check the mirror for any stains on the teeth before you head out to dazzle the world with your K-awesomess

:D
Overall, a pretty fun product to have – it gives good color (that should appeal to both lip amateurs who are tentative about the whole bold lip, as well as pros who are looking for bright vibrant colours) as well as decent hydration (without greasiness nor stickiness).