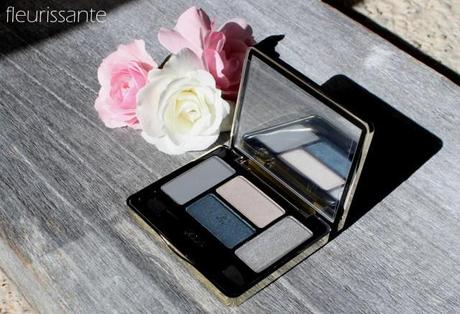 Grey isn't a typical summer color (although with the weather we are having I find it rather appropriate) but I wanted to write a review of Les Gris as it seems that they will be discontinued. However, gray eyeshadow lovers need not to worry as a new gray quad will be a part of Guerlain's fall collection.
Having used a fair amount of gray eyeshadow in my teens, only switching to taupe and brownish colours as I started the college, I have to say that Les Gris is one of the most unique combination of gray.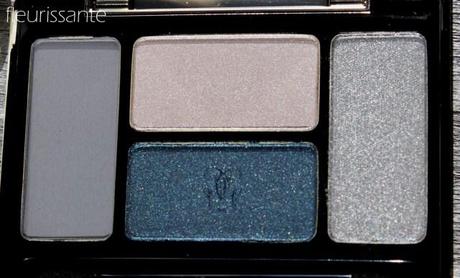 Les Gris quad consists of a matte medium dark grey, pale shimmery warm grey, metallic silver and shimmery Prussian blue. Matte shadow didn't apply as well as other three – it was noticeably patchy and uneven. Applying it in the crease also required a bit of extra work as I had to slowly build up the color to the desired intensity. All other shades applied and blended effortlessly. There was no fallout.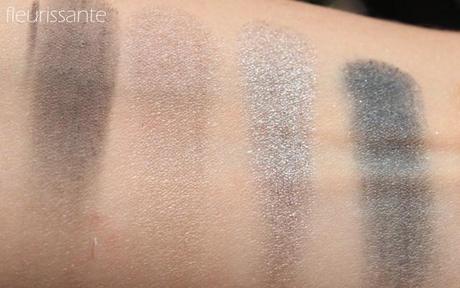 I was slightly worried that this combination would be too cold for my skintone – I'm glad to say that my worries were unfounded and this worked perfectly for my colouring.
Another unfounded issue was that the combination of the shadows in the pan seemed too dark to create a variety of looks. This certainly is not the case and this palette is pretty versatile – from a natural nude look (with matte and pale grey) to sparkly smoky eye (with Prussian blue) – it really allows you to mix up a variety of looks for all occasions.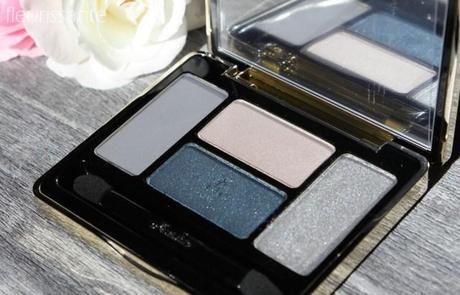 I'm glad to have this palette in my collection – it's a standout item in my countless nudes.
xoxo Tamara