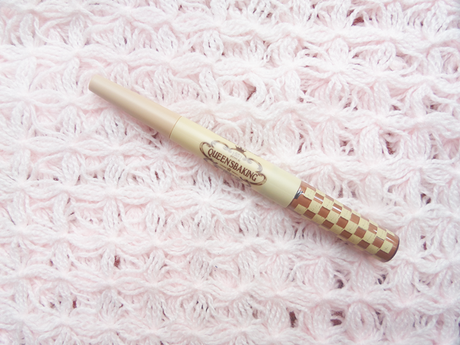 Eyebrows can make a big difference to the face. For me, eyebrow is the makeup I can't live without. I had my favorites, but I still want to explore with different brands. My current favorite is the Skinfood Queen's Baking Choco Smokey Dual Brow. It doesn't just have an autopencil eyebrow, but also eyebrow mascara in one.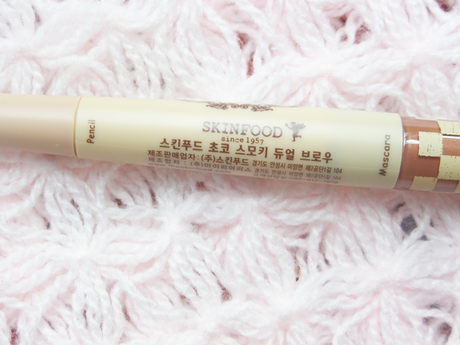 This has 3 different shades: 1) Blonde, 2) Brown, and 3) Red-ish. Mine is number 2.
What I really like about this dual brow is that both the pencil and mascara have the exact same shade. I had once a product like this and the mascara is a bit lighter than the pencil, but with Queen's Baking Choco Smokey Dual Brow you'd get the perfect same shade!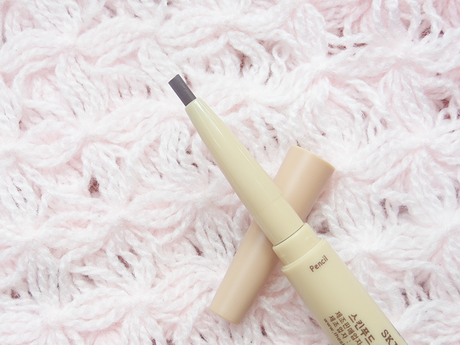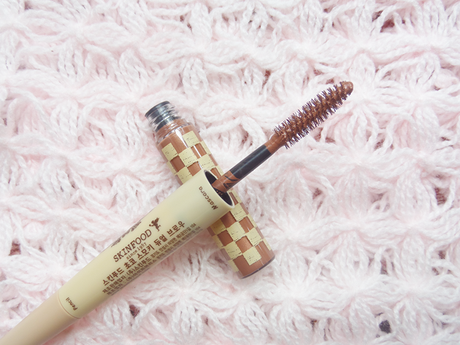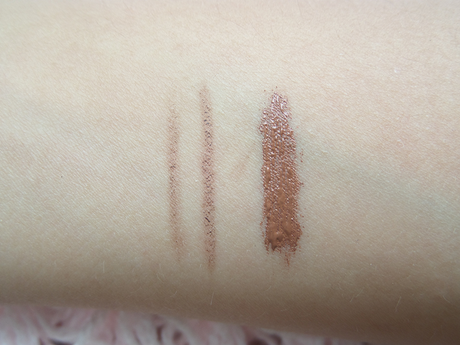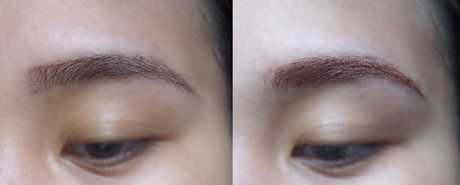 Pencil - left ; Mascara - right
The pencil is retractable so you don't have to worry about sharpening it. Although it lacks opacity, I still like to use it on my lazy days. It is light and natural, perfect for every day look. The pencil also has a flat tip instead of a pointed one, so I tend to have a little problem drawing my eyebrows, especially on the tail of my brows where it's thinner.
The brow mascara on the other hand is very opaque. The pigmentation of this browcara is very impressive. You can wear this alone or together with the pencil for a more precise eyebrow shape. My only problem with this one is it is heavy. Yes, a heavy browcara!  I can really feel my brows every time I'm using this one. It precipitates on my brow hairs! 
Hey, this duo can stay all day! It's not waterproof, though. Well, I don't really mind.
I like using Skinfood Queen's Baking Choco Smokey Dual Brow every day. I can go bold, subtle, and natural with this dual brow. It is a bit reddish too, and it matches my red ombre hair! I think I covered all so, that's it for now. Bye!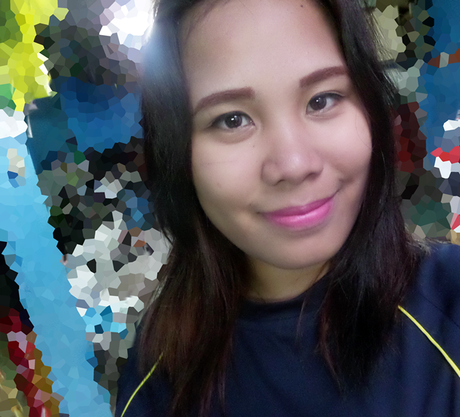 Yours truly wearing Skinfood Queen's Baking Choco Smokey Dual Brow 
Skinfood Queen's Baking Choco Smokey Dual Brow, $10.00

Available at KollectionK




http://kollectionk.com/products/skin-food-choco-smoky-dual-brow-mascara-auto-pencil?s=recomatic







With lots of love,
Mish ♥


Facebook | Twitter | Bloglovin | G+ | Instagram

beauty, eyebrow, korean cosmetics, makeup, skinfood, sponsored