Sometimes when I'm rushing for work in the mornings, I forget to apply blusher, which results in a ghastly pale apparition, especially when combined with my half-damp hair (I know, I know, but every 5 minutes spent snoozing in bed is totally worth it hurhurhur). Anyways, this has become one of my latest faves (slightly surpassing the Missha Blending stick that has an odd industrial not-so-nice scent), so I'll probably be more inspired/ reminded to apply it before becoming a public hazard.
Shu Uemura x Kye Fresh Cushion Blush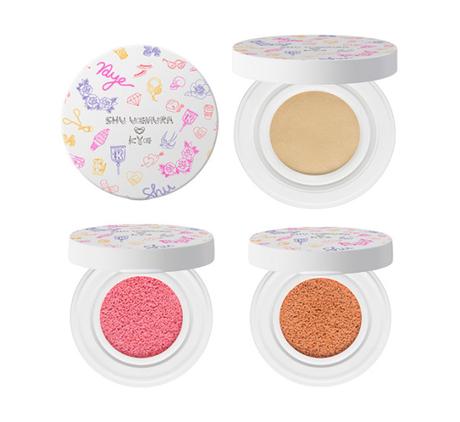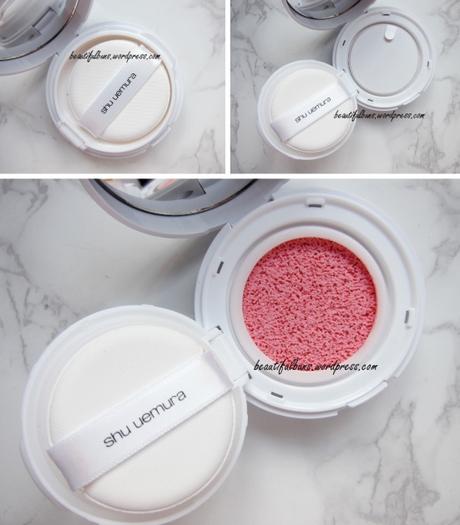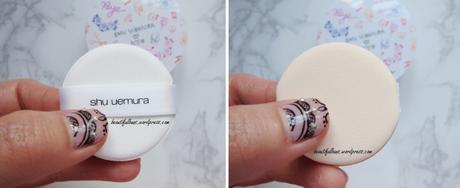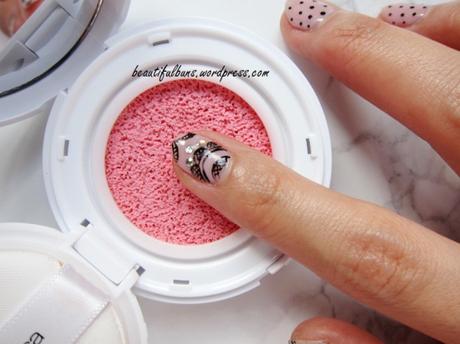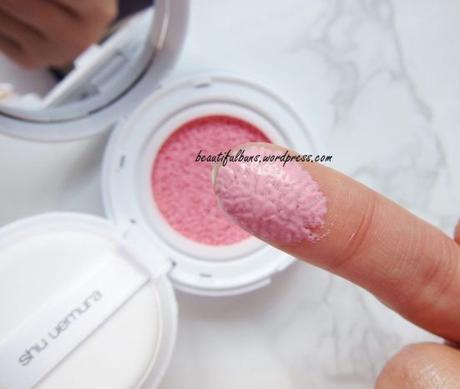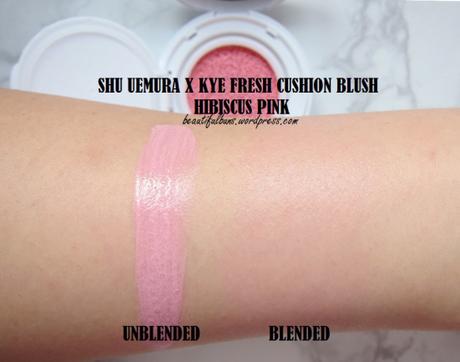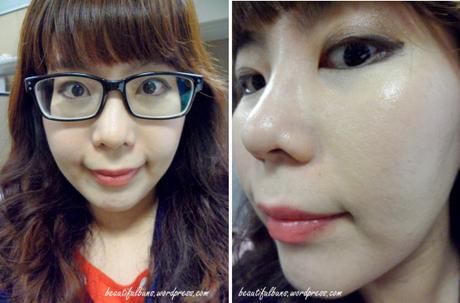 Coincidentally, almost errthang on my face is from Shu Uemura today. Face:
Blanc Chroma Brightening UV Cushion Foundation
, Lips:
Sheer Colour Balm
, Eyeshadow:
Nudestix
.
I say…
The Packaging: A smaller version of your usual BB cushion compact measuring about 5,5cm across and 2.5cm tall. Everything is mini me here – the sponge applicator is a cute eensy weensy thing measuring just 4cm across and barely fits two of my fat fingers into the ribbon strip. It comes with a mirror as well.
The Scent: Nil.
The Texture/Application: The cushion portion is rather soft and "juicy", so you don't have to press too hard to get the blush on your sponge. It feels cool to the touch when applied to the skin, and the color is sheer and natural. One layer gives you that shy girl barely visible blush, while several layers will build the color into a pretty pink. There's a slight glow / dewiness to the finish, which I'm okay with, since it'll highlight the cheek bones.
The Verdict: I know it doesn't seem like much as it's not the most pigmented product, but that's precisely the reason why I like it. Because the color is slightly sheer, I don't have to worry about being too heavy handed, and because it's buildable, I can take my time to layer it on until I get the pink shade I like. The slight dewy finish also takes away the need for a cheek highlighter, and because it's moist/hydrating, it's also  perfect for my cheeks which tend to be slightly drier than the rest of my face. I'd definitely use this on a daily basis, but I also foresee it as as a blusher that's great for overseas travel (especially in drier climates) or for touch-ups at the end of a work/school day before heading out. It's pretty similar to IOPE's Air Cushion Blusher (which is slightly less "juicy", has some fragrance, but has a similar sheer buildable finish).