One of the first-ever non-Korean brands to impress me with their rendition of a BB cushion (well in this case, it's called a cushion foundation) was Shu Uemura – I was a huge fan of the Blanc:Chroma Brightening UV Cushion Foundation. Next, they also won me over with their Petal Skin Foundation. And voila, the makeup gods (or rather, the fellows at Shu Uemura) have heard my prayers and created a holy matrimony of my abovementioned two favourites – presenting to you, their newest Petal Skin Cushion Foundation!
Shu Uemura Petal Skin Cushion Foundation- SGD$78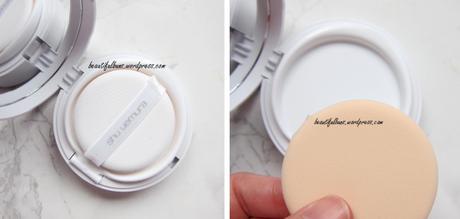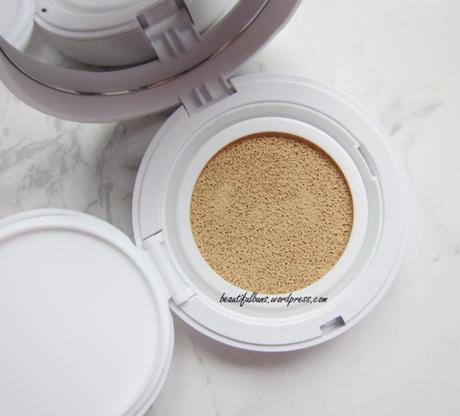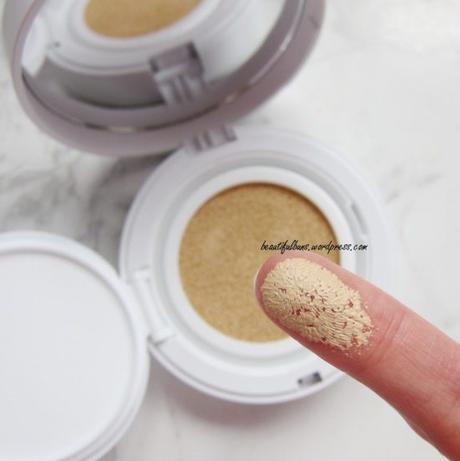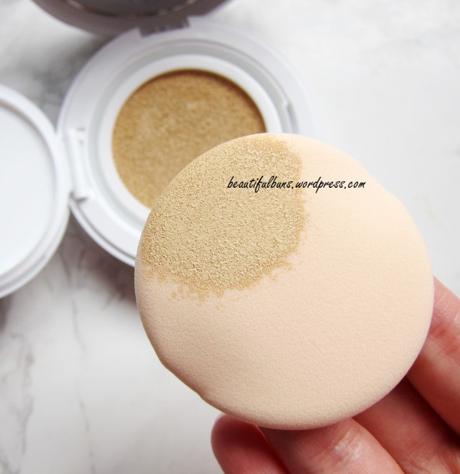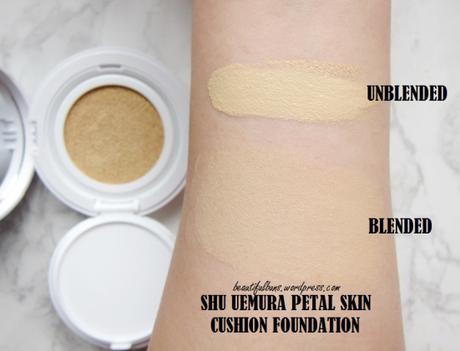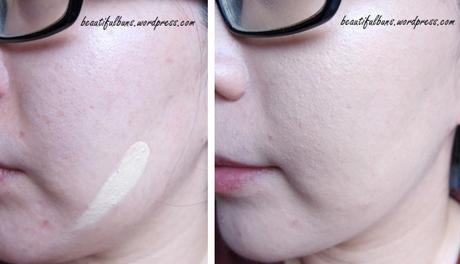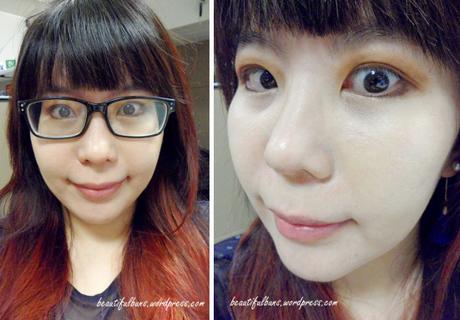 Side note: Just realised I was wearing the exact same top when I did my review on the Blanc Chroma cushion foundation 2 years ago! 😀 Yes yes, I do like this top, and it only cost me $9.90 from H&M hurhurhur.
I say…
The Packaging: The usual compact casing with a track that works as both an airlock and a puff holder. It does have a pretty pink petal-design on the front.
The Scent: Nil.
The Texture/Application: When it goes on, I absolutely love it – the coverage is pretty good (covering say 70% of my dark eye circles), the finish is a velvety soft matte (as its name suggests, petal skin!), with a very slight radiant glow. There's also a distinct cooling sensation when patted onto your skin. However, this doesn't have long-staying power – after about 4-5 hours, the shine started to show slightly, and it started fading – I got comments from friends who said "are you going for a more natural finish today?", which when translated to beauty junkie talk means the makeup has faded by 50% or more. That said, it doesn't oxidise nor get patchy (Laneige's Layering Cover Cushion got patchy).
The Verdict: Overall, it's pretty decent, and I'd give it a 7/10. The plus points are its brightening, natural and matte finish, as well as non-cakiness and non-patchiness when touched up/faded out. The downside is its lack of oil control as well as medium-staying time. I'd say this would be suitable for those with dry/dry-combi/mild oily-combi skintypes.
Availability & Price: 8 shades. SGD$78. From Sephora online, Shu Uemura stores and counters, Tangs
Advertisements
&b; &b;