I think it's been at least 4-5 months since my last hair cut/dye, and naturally, it's not in the most prime condition (to say the least). Keeping in line with my ongoing house and body renovations (I did my first-ever bacial), I recently tried out a Shocking Clinic Hair Treatment at Walking On Sunshine -and psst, "shocking" in this context is the actual name of the hair treatment – it's not "shocking" in a negative sense.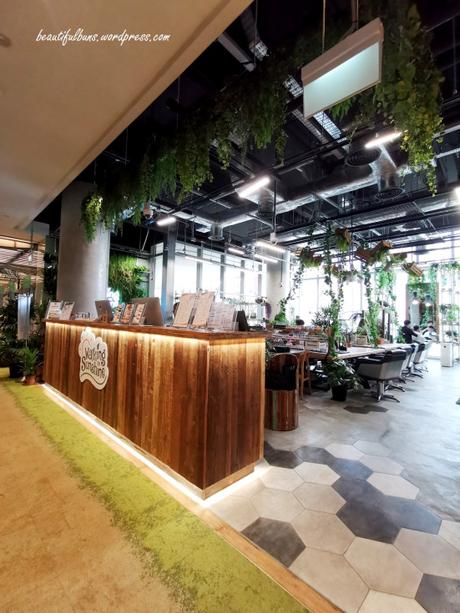 Walking On Sunshine is located at Orchard Central, 181 Orchard Rd, #03-07, Singapore 238896. Contact: (+65)8877 8800
The first thing you'll notice about Walking On Sunshine (WOS) is that it's humongous – it takes up a huge portion of the third level – because it comprises many sections. There's the salon portion, a nail/manicure section, a cafe, and even a florist. It's legit a place where you can spend many, many hours at.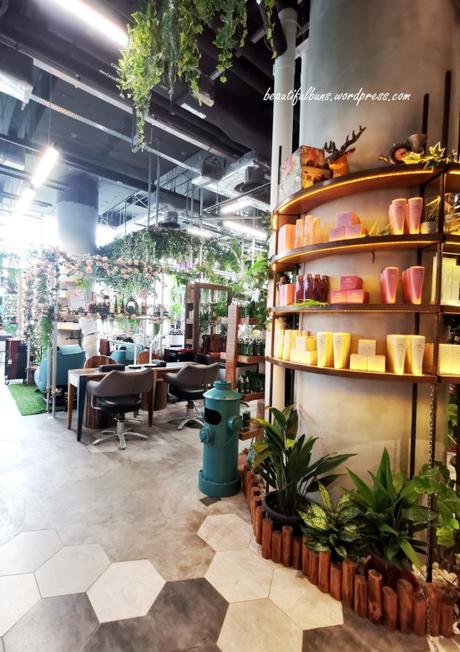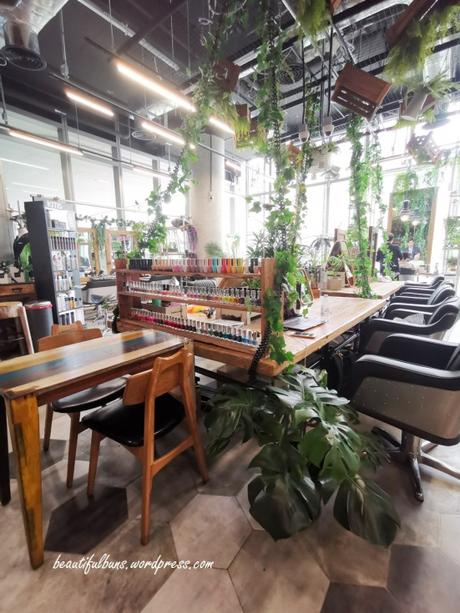 An area where you can get your nails done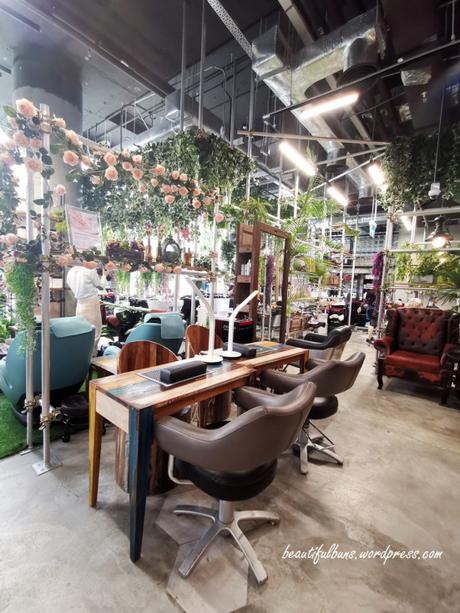 And another area where you can get your nails done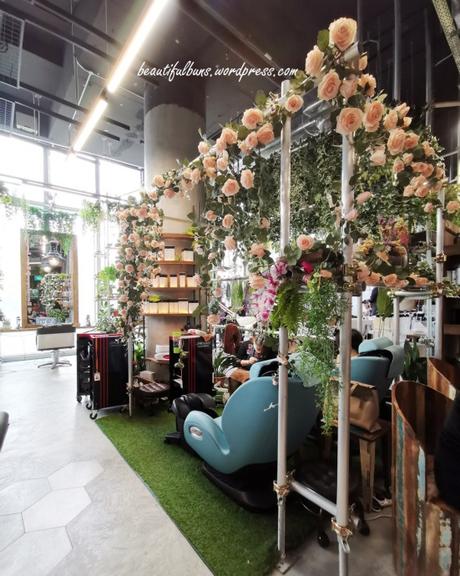 And yet another portion to get your nails done (and do I see some massage chairs?)
By now you'd have noticed that there's greenery galore in WOS- which is a good departure from the usual stark bright fluorescent lights of city interiors.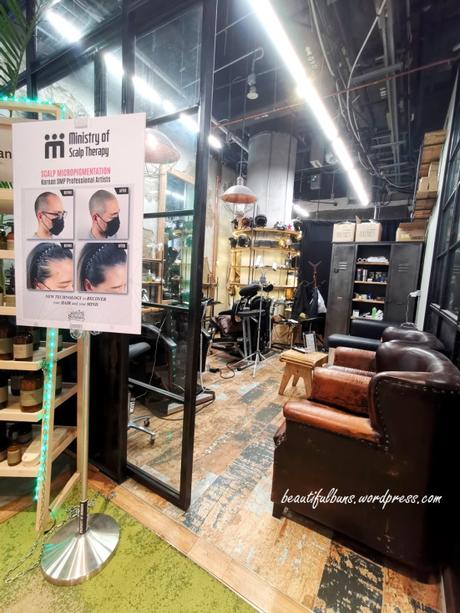 WOS also offers a Scalp Micropigmentation (SMP) service -it's said to be a highly advanced method of cosmetic pigmentation that's similar to traditional tattooing and perhaps microblading to a certain extent (i.e. pigmentation for your hairline versus pigmentation for your brows). If you're looking to get a more aesthetically pleasing hairline, try this out –  apparently, it's really popular.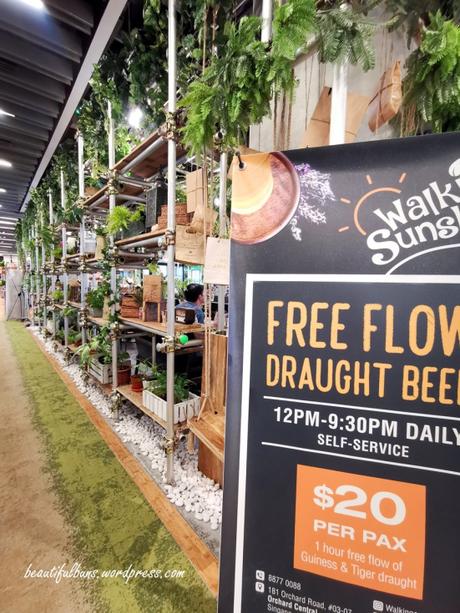 If you're looking for a place to relax, or even for gatherings, there's a very cosy cafe at Walking on Sunshine too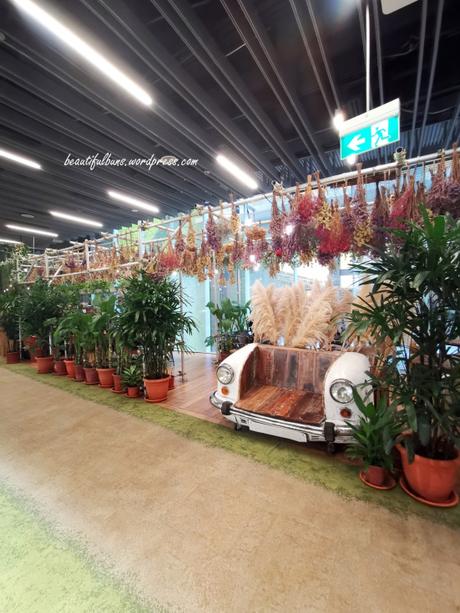 Look at the pretty decor that helps shield cafe guests from passersby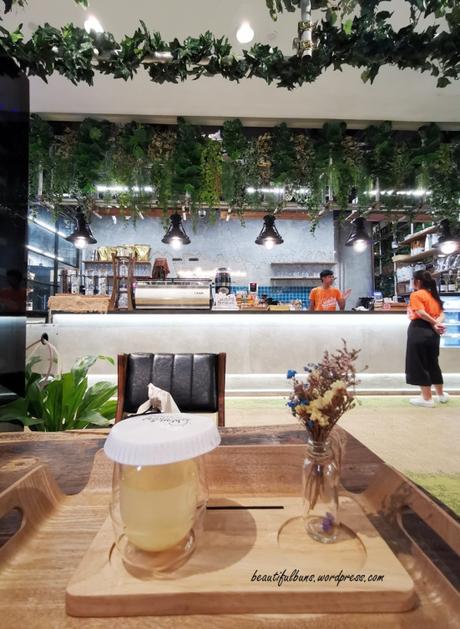 There's a fully functional kitchen here, so you can order full meals or snacks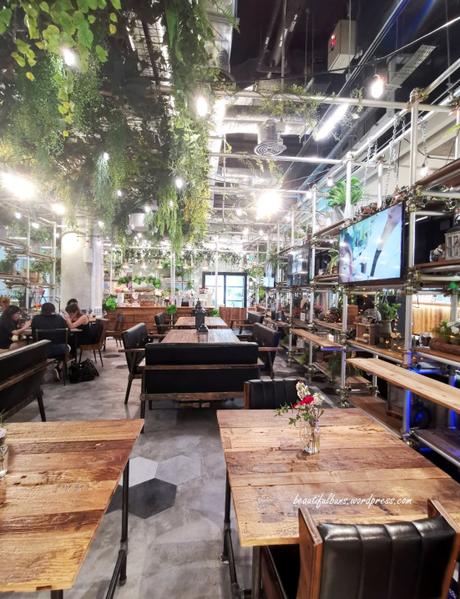 Plenty of room to chill and relax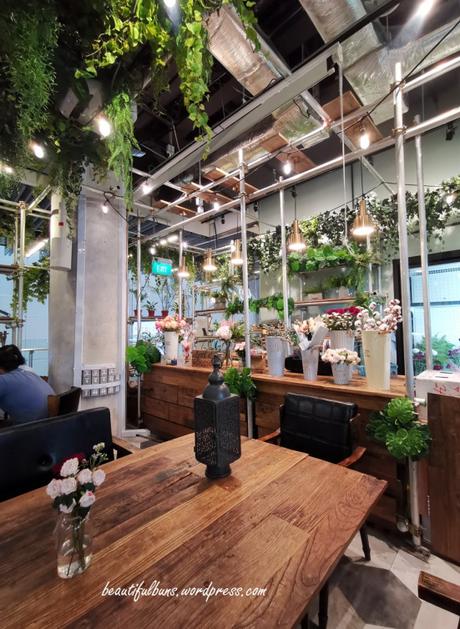 Nestled deep in the cafe is a florist…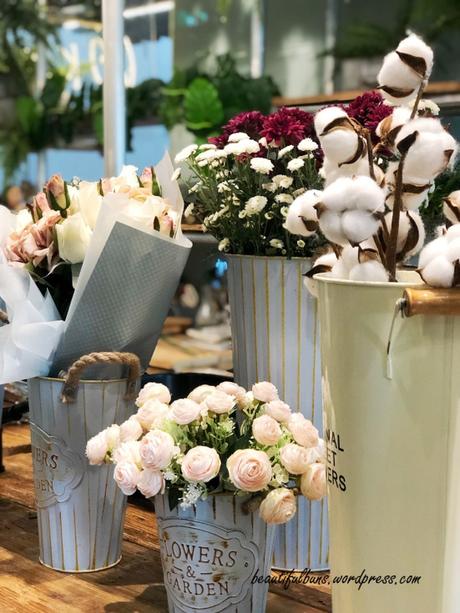 …and yes, you can definitely purchase flowers here!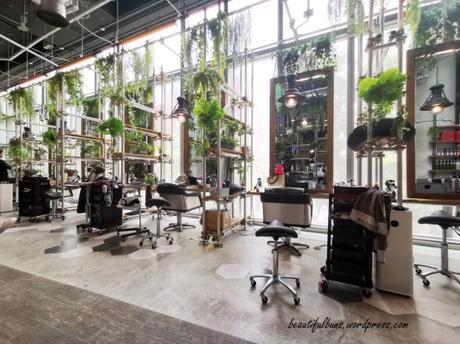 More greenery at the various seats where you get your hair done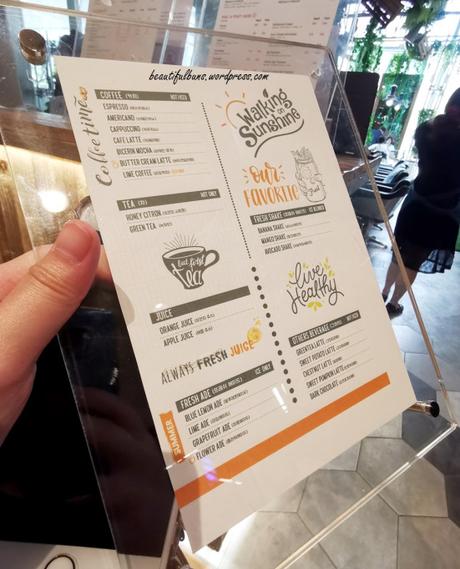 You'll get a complimentary drink from this menu as well as a salad for any hair service. You hear that? Free food and drink! Rawrrrrr of awesomeness!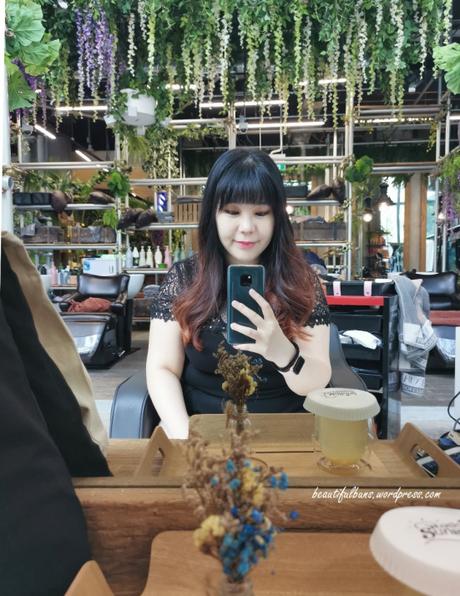 Here I am with my honey citron tea (which tastes super legit and freshly brewed).
I was assigned Korean stylist Sophia (yes, score!) to do my hair treatment, which essentially entailed a keratin protein treatment that coats the hair strand to help prevent breakage, heat damage, and eliminate frizz. I wouldn't go as far as to call this a Brazilian blowout or a full keratin treatment (cos it only took about 30 minutes, and there wasn't a use of a hair straightening iron at the end).
What I underwent was:
Hair wash
Head massage
Application of treatment
Hair rinse
Drying and styling of hair
This was all done at the wash basin, so it was pretty relaxing. Plus, Sophia has a slightly stern demeanour and isn't too yappy, and reminded me a lot of my most beloved Korean stylist Jei (who's currently on maternity / sabbatical leave), so I was left pretty much to my own devices (or rather, device in the form of my phone heh).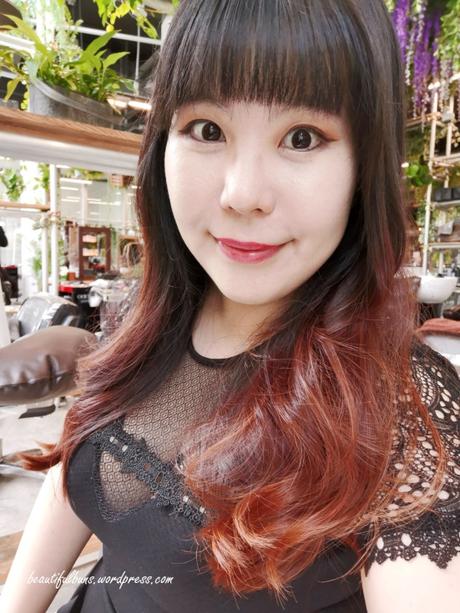 Here I am after my Shocking Clinic Hair Treatment (and a simple hair styling) – I absolutely love it! It looks shiny and healthy, and is a much-welcome treatment for my previously dry and tired hair.
[Update: I did the treatment on 15 August, and it's 23 August now. 8 days on, my hair still feels and looks smooth and silky and I can run my fingers through it very easily]
I have no issues whatsoever with the results I've gotten, but if in the situation where you're not 100% pleased with what you have,  WOS offers an 8-day customer's satisfaction guarantee, known as the 8 Day Promise. You'll get complimentary retouching within eight days after services are rendered, should these services fall short of your expectations.
If you're keen to try out the Shocking Clinic Hair Treatment, it costs:
Short: $100
Medium: $120
Long: $150
Extra Long: $180 (this would be my hair length)
Their price list for other services can be found here
Walking On Sunshine

Address : Orchard Central l 181 Orchard Rd, #03-07, Singapore 238896

Operating Hours : Monday – Sunday: 10:00 AM – 10:00 PM

Contact Number: (+65) 8877 8800
Advertisements