Follow me on Facebook
As the clock moves so does my roles. As the morning alarm go off I turn into a house wife, making ready breakfast, lunch box, setting the house right, making the bed. As the few hours move almost like a rapid avalanche, I start becoming my second role, of a corporate slave. Number crunching, presentations, emails and boardrooms. Evening again a house wife with the chores.  By night I turn into my favorite role, the blogger me. This is my ME time.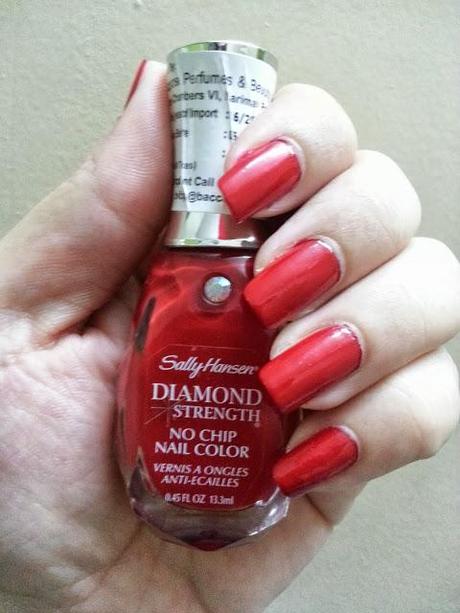 The point is, while I am playing these multiple roles there is one thing that faces the brunt of it. My lovely nails ofcourse. They need the perfect nail colors that are as tough as me. Sally Hansen Diamond Strength No Chip Nail Color claimed to be really strong nail paints that last like a toughie, that do not chip and give way before the weekend. Coz that's the only time I can paint them into fresh coat of nail color. That means something that last me 5 full weekdays and Saturday till I party and get back home.

Did Sally Hansen Diamond Strength No Chip Nail Color pass my week long test?? Read on to find out.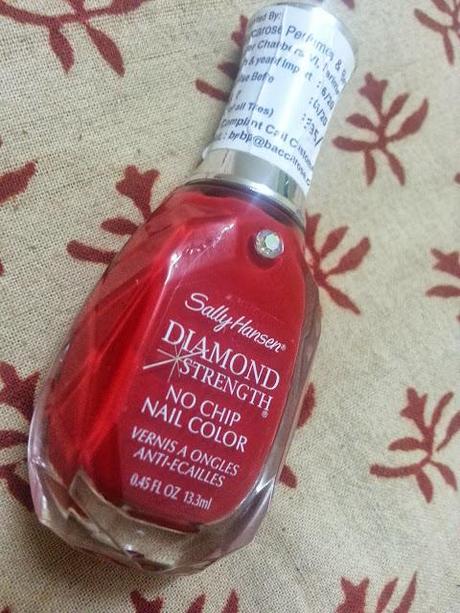 Well since my work involves a lot of tedious, cutting, chopping , kneading , marinating my hands go through a lot over the week. I would say it did not completely stay put without even a scratch. Well that would be asking too much from any nail color. It would be unfair to compare it with gel nail colors. 
See it for yourself.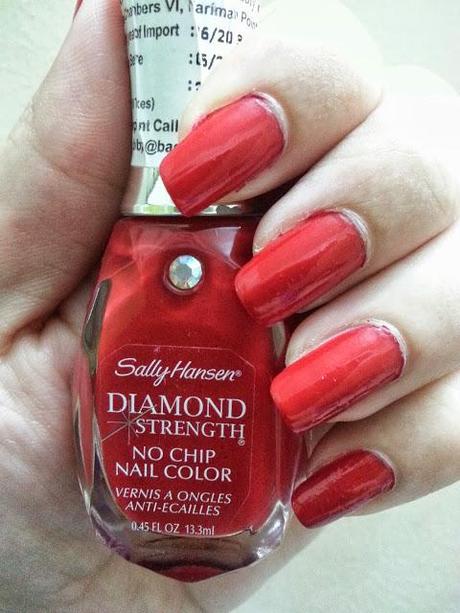 Day 1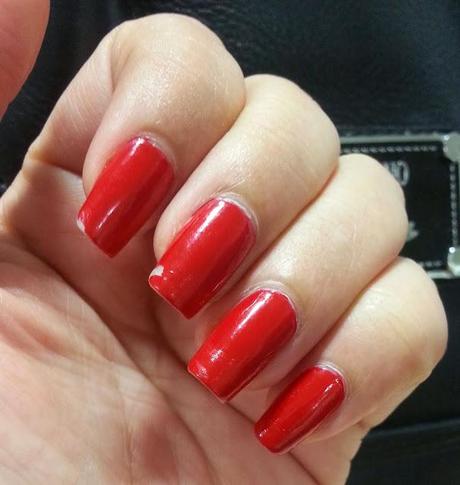 Day 6
The chip that you see on the nail is not a natural chip from the nail color. It's my onion chopping story when my knife cuts my nail more than the onion :P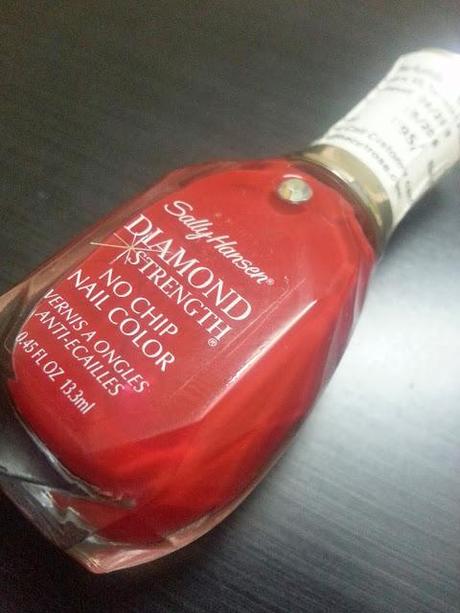 Coming to the colors. It's gorgeous classic warm red color that every girl must have in her collection of nail color. It's a nail that can go with anything and for any occasion. You can wear to a wedding or while you are clubbing.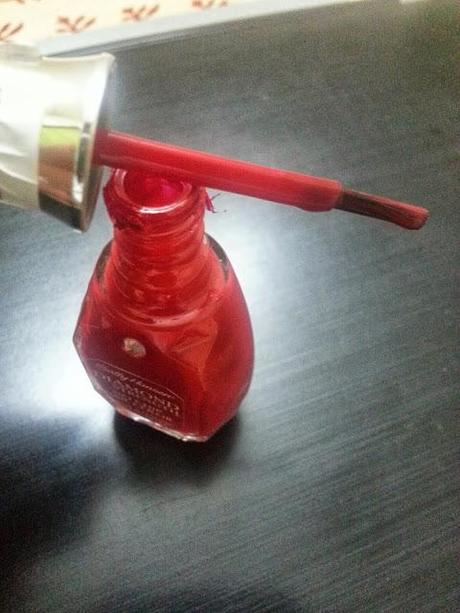 The brush is superb quality as every Salley Hansen brushes. Slightly longer and thinner than the usual brushes from other brands. I like it like this as they may the application easier.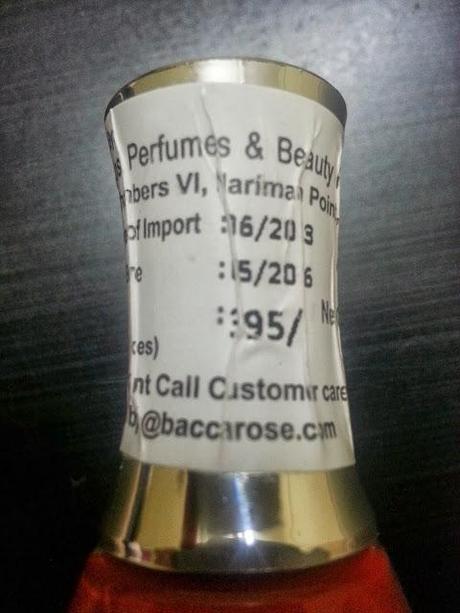 The price factor is not so good about these nail colors. Its prices at INR 395/- Which is way too expensive for a nail color. When we get good almost the same quality for as low as INR75/-
Summing it up:
What I like about Sally Hansen Diamond Strength No Chip Nail Color – 360 Diamonds and Rubies: 
Gorgeous classic warm red color.

Very good brush quality

               

Tuff , but not enough

Give a very good finish.

Effortless wearing.

Easy to remove.

Leaves no stains on the nails.
What I don't like about Sally Hansen Diamond Strength No Chip Nail Color – 360 Diamonds and Rubies:
The price is a killer. Way too expensive.

Too big a bottle. Will last me forever. Most of us never finish a bottle of nail color.
Overall rating: 4/5
Price: INR 395/-