The very nice people at Collin Resultime asked if I would like to try their Mini Facial Kit*, and of course I was more than happy to oblige. 
Collin Resultime are quite a high end, luxury brand and their products are available online and in spas throughout the UK.
I was sent a kit designed for oily skin as I tend to use products designed to help my oily/spot prone skin.
The kit consists of a cleanser, toner, exfoliating scrub, clarifying mask, hydrating and matifying fluid and an eye gel.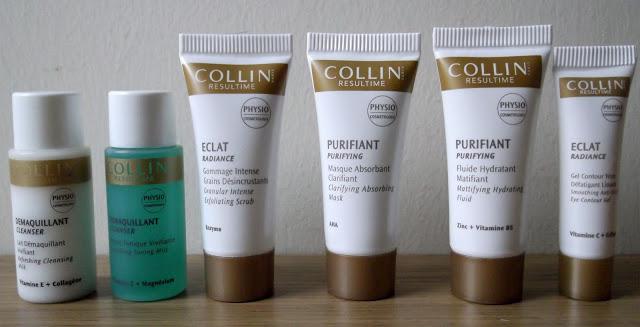 The cleansing milk is just that, a milky textured lotion which you apply to your face while it's dry. It is a bit strange applying a cleanser to dry skin and unfortunately I really disliked the smell of this. It has an old lady, talc-like smell to it which I just couldn't take to. On the plus side though, this cleanser does melt makeup off beautifully and left my skin smooth and soft.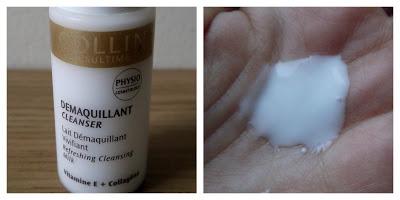 The toner has the same scent as the cleansing milk but is 100 times stronger! Personally I struggled to stomach it but, as with the cleanser, this toner did work very well. In fact, the cotton pad I used was disgustingly black after I applied this toner!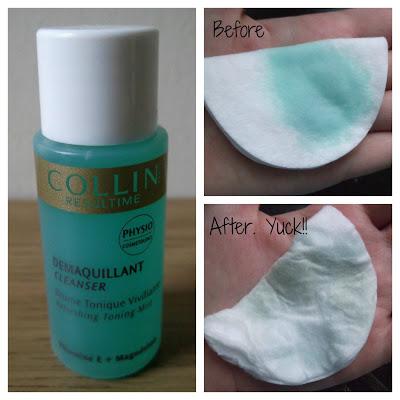 The hydrating and matifying fluid (moisturiser) luckily has a much subtler smell than the toner or cleanser. It does exactly what it says in that it feels very hydrating and it left my skin with a velvety matte texture. It reminds me of Balance Me's Balancing Face Moisturiser which I really like (and which is a fraction of the price)!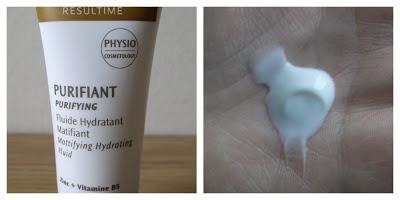 I don't normally use a special eye cream but I liked this eye gel. I definitely favour the gel formula over a cream and I found this one to be cooling and even a little firming.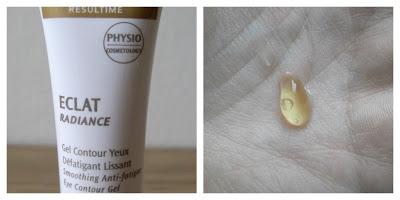 I am very particular when it comes to facial scrubs and this one didn't tick the boxes for me unfortunately. I didn't really like the creamy formula and the exfoliating granules didn't feel right for my face. They were too large and there weren't enough of them for my liking.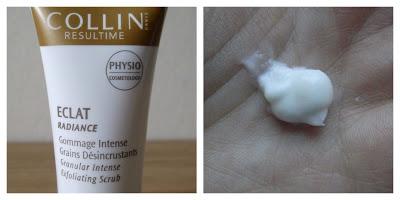 The clarifying mask was by far my favourite product in the kit. It's clay like, smooth and creamy. When I applied this to my face I felt a burning sensation but this passed after a few seconds and it wasn't at all an unpleasant sensation. Once I'd washed it off my skin felt amazing. Any spots I had immediately looked less red and angry and my skin was mattified and oil free.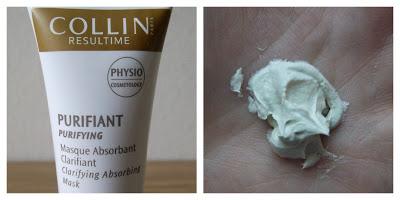 All in all this kit was a bit hit and miss for me. The products I liked, I
really
liked and products I didn't, I
really
didn't! I would definitely purchased the mask and the moisturiser and I would consider the cleanser despite not liking the smell. If something works, it works, and I can overlook the smell if it does the job of cleansing well.
Collin Resultime products are available online and in spas across the UK.
Has anyone else tried anything from Collin Resultime?
NB: Collin Resultime are cruelty free and have been added to my list of cruelty free brands.