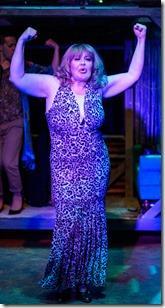 Despite delightful Honey West, this bus barely leaves the station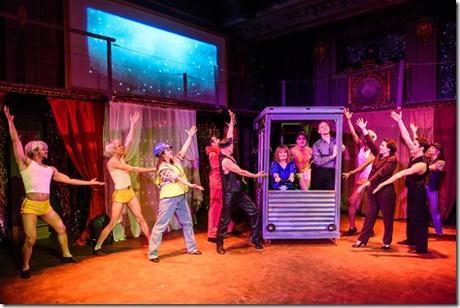 Review by Catey Sullivan
When it ran on Broadway, Priscilla, Queen of the Desert was an unapologetic campfest of fabulous proportions, a celebration of gloriously over-the-top drag and an homage to the music that turned the 1970s from the era of peace, love and flower children and into the era of Liza, Studio 54 and disco balls. As drag queens Tick and Adam and drag queen-turned-transwoman Bernadette made their way across the Australian outback in a souped up bus named Priscilla, the desert turned into a rolling party.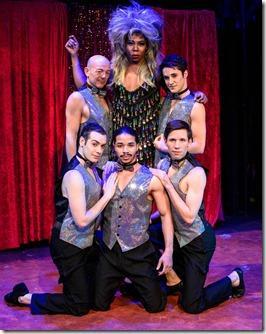 The joy is largely gone from Pride Films and Plays take on
Priscilla
. Co-directed by
David Zak
and
Derek Van Barham
,
Priscilla
is a painfully inept take on what should be a wildly life-affirming musical.
We'll start with the "drag" on display, which - with one notable exception - wouldn't make it past the audition round of Ru Paul's Drag Race. Forget Party City, as that would be a significant leap upward for the costumes here. The aesthetic is that of Uncle Milty in a dress. For those who don't remember Milton Berle's act, it involved taking the hairy cis-het comedian and throwing a dress on him. He was to female illusionists as "The Da Vinci Code" is to the real Leonardo DaVinci.
Costume designer John Nasca's frocks are a fraying, ill-fitting hodgepodge of remnant-barrel fabric and scraggly feathers. Opening night, zippers wouldn't stay shut. Jewelry kept breaking. During the big finale, the leggings on one of the chorus boys were so small the crotch barely cleared the knee level. The make-up doesn't help. Any student of drag knows that there is an incredibly skilled sleight-of-hand required to beating the face. Contouring, blending, and working the magic it takes to feminize a male eyebrow ridge - these are talents that require practice, finesse and subtlety. Here, the queens mostly seem to have put their faces on with a with a trowel. Spackling your face with heavy-duty foundation doesn't make you a drag queen. It makes you a cut-rate clown.
But even the most skilled painters in drag couldn't fix many aspects of this production, including an unforgivable botching of one of the most important scenes in the script. A major turning point in comes in the second act, as a defiant Felicia (Luke Meierdiercks) decides to go out for the evening looking for hot, hot stuff. She gets into serious trouble with some poisonously macho locals, outback rednecks whose homophobia is potentially lethal. The scene should be scary enough to make your stomach clench. Amid a show filled with bright colors and antic disco dancing, it's a stark, sobering reminder of the very real and omnipresent danger faced every day by those who defy the traditional gender binary.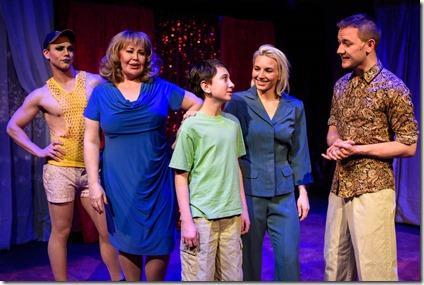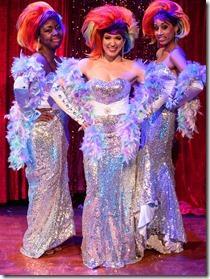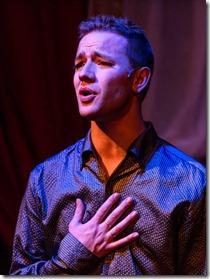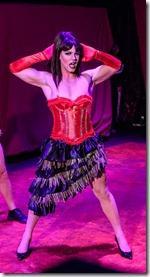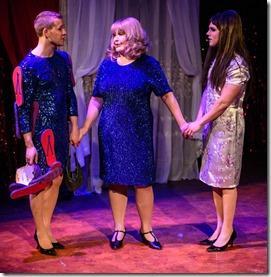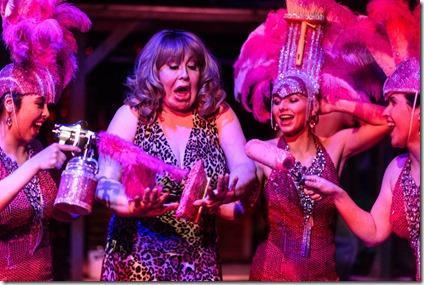 Here's the problem with Zak and Van Beecham's take on the scene: The locals look and sound about as dangerous as Richard Simmons. Felicia, by contrast, has guns like Popeye. She makes the supposedly dangerous homophobes look about as menacing as Pee Wee Herman. If someone is in danger in this scene, it isn't Felicia, who could probably take out the entire crew with one arm tied behind her back. The cartoon drawl the supposedly dangerous locals adopt only makes them seem more ridiculous. Thus makes a crucial, dramatic scene become about as fraught as a Lisa Frank poster.
Priscilla could be saved if the ensemble were able to pull off the score, a marvelous roster of songs that includes "It's Raining Men, " "Boogie Wonderland" and "MacArthur Park." But the vocals are largely drowned out by the orchestra - and when they aren't, pitch is usually a country too far. Music director Robert Ollis' tinny, five-piece orchestra also struggles to stay on point, especially when the keyboards aren't there to provide an anchor. As for the titular big, pink bus, it is an underwhelming contraption: A few pieces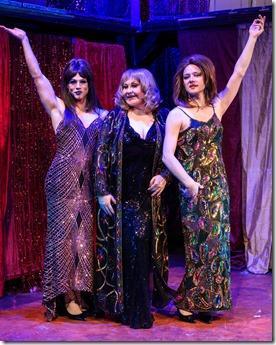 of plywood on castors does not a Priscilla make.
There is one performance in that captures the joy, the sharp wit, and the heartbreak the show travels through. If you've got to take a road-trip over a desert wasteland, you definitely want (Bernadette) on board. West has been doing drag since before most of the rest of 's cast was born. She's ageless, and has both the timeless, classic beauty and the tart-tongued sass that the role requires. She can sing as well as she can lip synch, and unlike Jordan Phelps' Tick/Mitzi and Meierdierck's Adam/Felicia, she makes you believe she's a born woman. Her delivery of Bernadette's stiletto-sharp one-liners ("It's a violation of sodomy laws to walk around with your head stuck that far up your ass") is priceless.
But isn't "The Honey West Show." And the mostly very young cast assembled by Zak and Van Barham isn't up to the challenge poses. The show demands a corps of top-tier dancers and vocalists who can pull off the three octave range of the disco-heavy score. It also needs to look great; this is, after all, a show that's all about illusion and appearances. If you don't have a budget that allows for costumes that fit or vocalists who can change keys without faltering, you need to take a seat and let somebody else have the rights.
Priscilla, Queen of the Desert continues through February 12th 19th at Pride Arts Center, 4139 N. Broadway (map), with performances Wednesdays-Saturdays at 7:30pm, Sundays 3:30pm. Tickets are $10-$40, and are available online through Vendini.com (check for half-price tickets at Goldstar.com ). More information at PrideFilmsAndPlays.com. (Running time: 2 hours 30 minutes, includes an intermission)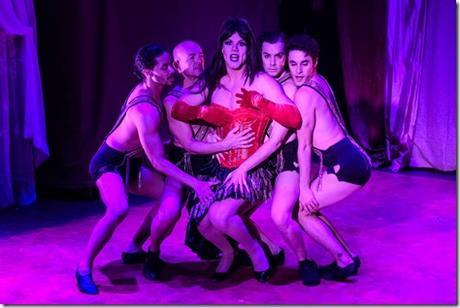 (Bernadette), Jordan Phelps (Tick/Mitzi), Luke Meierdiercks (Adam/Felicia), John Cardone (Bob, ensemble), Jill Sesso, Tuesday B. Perry, Rebecca Coleman (Divas), Aaron C. Reynolds (u/s Miss, ensemble), Maiko Terazawa (Cynthia, ensemble), Britt-Marie Sivertsen (Marion, ensemble), Erin Renee Baumrucker (Shirley, ensemble), Asher Ramaly (Benji), Matthew Houston, Roy Samra, Averie I. Anderson, Parker Guidry (ensemble), Colin Quinn Rice (understudy), Marissa Williams, Kristopher Bottral (swings).
behind the scenes
, Derek Van Barham (co-directors), Robert Ollis (music director), Jon Martinez (choreographer), (costume design), Jeremy Hollis (set design), Mealah Heidenreich (prop design), (lighting design), G. Max Maxin (video design), Kallie Rolison (sound design), Lindsay Bartlett (dialect coach), Jaq Seifert (fight director), Davis Paulis (stage manager), Paul Goyette (photographs)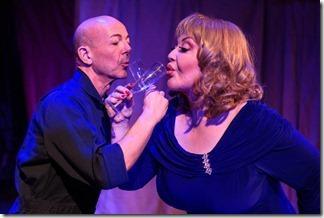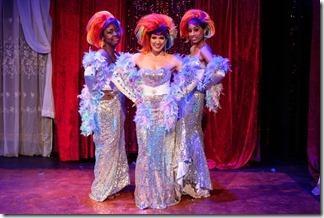 Tags: 17-0122, Aaron C. Reynolds, Allan Scott, Asher Ramaly, Averie I. Anderson, Britt-Marie Sivertsen, Cat Wilson, Catey Sullivan, Chicago Theater, Colin Quinn Rice, David Zak, Davis Paulis, Derek Van Barham, Erin Renee Baumrucker, G. Max Maxin, Honey West, Jaq Seifert, Jeremy Hollis, Jill Sesso, John Cardone, John Nasca, Jon Martinez, Jordan Phelps, Kallie Rolison, Kristopher Bottral, Lindsay Bartlett, Luke Meierdiercks, Maiko Terazawa, Marissa Williams, Matthew Houston, Mealah Heidenreich, Parker Guidry, Paul Goyette, post, Pride Films and Plays, Rebecca Coleman, Robert Ollis, Roy Samra, Stephan Elliott, Tuesday B. Perry
Category: 2017 Reviews, Catey Sullivan, Musical, Pride Arts Center, Pride Films and Plays