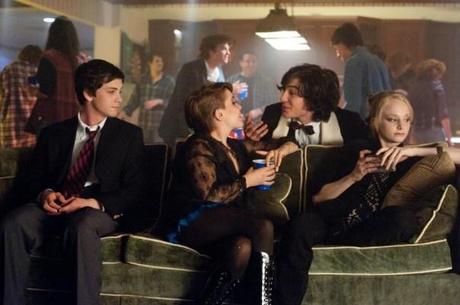 It is not often that a novel is turned into a screenplay, and then directed by its author. One would presume that this would be the ideal way of overcoming the age-old problem of films that never live up to their literary counterparts. However in this case, first time director Stephen Chbosky squanders his talent for writing by trying to create a coming-of-age movie from his own 1999 best-seller, which ultimately falls into the trap of becoming more music video than modern classic.
Logan Lerman (The Three Musketeers '11) plays Charlie, your average introverted 15-year-old, embarking on his first day as a freshman in high school. His love of books and alternative music (such as The Smiths and David Bowie) means he struggles to fit in, but luckily he finds friends in seniors Patrick (Ezra Miller) and Sam (Emma Watson). Together they welcome Charlie 'to the island of misfit toys', drinking, getting high and driving in their open top car. Soon they are faced with a whole host of teenage problems; social anxiety, homophobia and peer pressure, which fall especially hard on Charlie, who is still coping with the death of his aunt Helen and his best friend Michael.
Although many teens will still adore this film, it is entirely lacking in everything the book showed so well; the exciting sense of discovery, the suffering in first experiences of love, crippling anxiety and the longing to fit in, or the struggle to understand yourself and make sense of the world. But Chbosky leaves out much of the more gritty detail to get the 12A rating, and the film suffers as a result.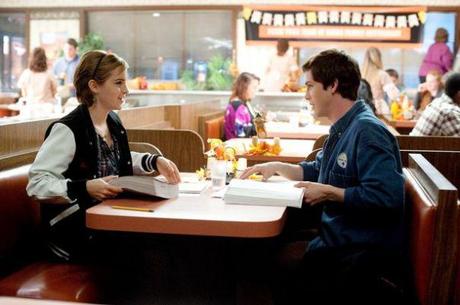 The problem is, the screenplay doesn't translate much of his detail and none of the performances are very convincing, possibly even miscast. Ezra Miller (We Need to Talk About Kevin) puts on a great show as Charlie's camp best friend, but isn't given enough to work with. Meanwhile, Emma Watson struggles to shake off her English accent and act as a sexually promiscuous teen. Also, although in the book Charlie seems almost mentally retarded, in the film he is no more than a bit slow.
If only a small percentage of the audience read the book, they will be greatly rewarded, but unfortunately they may hear Emma Watson in their heads.