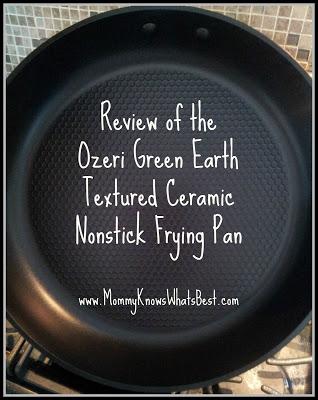 Non-stick cookware is very common in most kitchens. It reduces the need for using butter, oil, or a non-stick spray while cooking. Did you know that conventional non-stick cookware contains a coating that can be dangerous to your health and the environment?
Conventional non-stick cookware has a synthetic, waxy coating made from PTFE, or Poly TetraFluoroEthylene, which when heated to high temperatures, can release toxic fumes that can be harmful to humans. Is that something you want as you cook for your family?
As a safer option in non-stick cookware, Ozeri uses a non-stick coating called GREBLON, a ceramic coating made in Germany that is made from items in nature. Even under high temperatures, the Green Earth Textured Ceramic Nonstick Frying Pan (which uses the GREBLON) does not emit harmful fumes into the air. The ceramic coating also is more durable and more scratch resistant than traditional nonstick pans, plus allows you to cook with less oil than would be necessary for other pans.


This version of the Green Earth Nonstick Pan has a textured ceramic cooking surface, which helps to heat food from beneath, cooking it evenly.
I was given this pan to review, and as a fan of nonstick cookware, I really like cooking with this pan. What I like most about it is the textured surface which helps to cook the food quicker and more evenly than my other pans. The pan is easy to clean, even with the textured surface. I also like that I'm helping to keep my family and the environment healthy by using a pan that uses a coating derived from natural sources.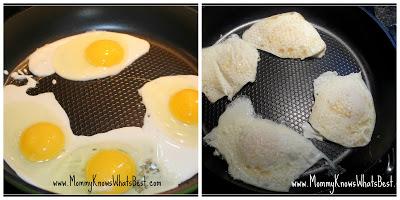 If you're looking for a great nonstick pan and want to keep your family and the environment healthy, I would recommend the Ozeri Green Earth Textured Ceramic Nonstick Pan, which is available on Amazon here. 

Marissa is a stay-at-home mom who writes pregnancy and parenting articles on HubPages as ThePracticalMommy, as well as shares her motherly escapades on Mommy Knows What's Best. 
I received one or more of the products mentioned above for free using Tomoson.com. Regardless, I only recommend products or services I use personally and believe will be good for my readers. This post contains affiliate links.