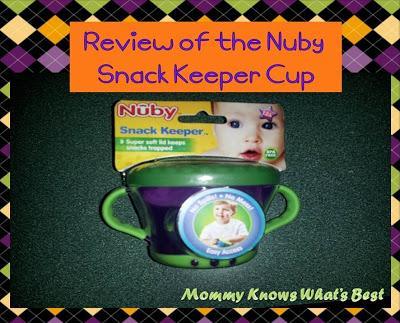 Nuby's Snack Keeper Cup for Babies and Toddlers
If you are a parent of
toddlers
, you know this to be a fact:
toddlers are messy little creatures!
 I probably spend more time cleaning up after my toddler than I do cleaning the rest of the house.
This is where the
Nuby Snack Keeper Cup
comes in very handy. Designed to help prevent messes and spills, it has a soft rubber top with an opening that only allows toddlers' hands to reach in for a snack while not being able to spill the rest of the contents out.
Read more »