As far as beauty products go, body wash seems like a fairly boring one. When you think about it though, it's something that you cover your entire body with every day and it's probably one of the first beauty products you reach for in the morning. If you are a morning shower person that is, which I am. Evening shower people are weeeird :-)
I've been keen to find a natural body wash in a decent sized bottle as I seem to run out of body wash very quickly. It's not something I can easily pick up at the supermarket every week so I wanted to find a bottle that would last a good while. Don't be fooled by supermarket brands such as Simple which claim to be "natural". Their body washes might not contain added perfumes but they still have things like SLS's.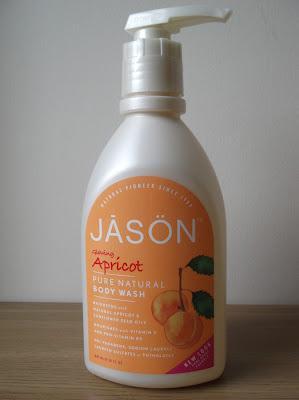 I came across this giant 900ml bottle of Jason's Apricot Body Wash in Wholefoods and it was exactly what I was looking for. There were a number of formulas available but I was instantly drawn to the apricot. When I use this product in the shower it instantly reminds me of summer holidays. For some reason they seem to sell a huge variety of fruit juices in restaurants elsewhere in Europe but not in the UK. It's orange or apple here that's it. Whenever I'm holidaying in Europe I always ask for an apricot or peach juice. If I'm not asking for a cocktail of course!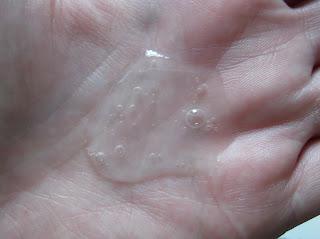 As well as smelling great this body wash also foams really well (not all natural body washes do) and at less than £10 it's a bargain! If you are looking for a natural body wash which is inexpensive, smells great and is a pleasure to use then I highly recommend it.
PS. Larry Cat also gave it his seal of approval! 
PPS. How freaking cute is his little pink nose?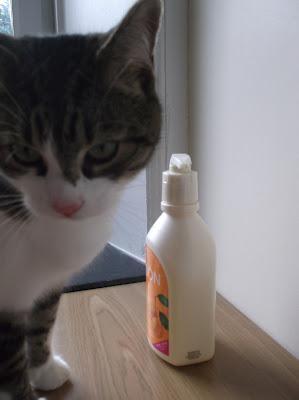 Lisa x