When it comes to uncomfortable shoes, women are not the only ones that suffer with painful feet for the sake of fashion. Men may have their favorite sneakers or broken in loafers, but there are situation like work or dressing up for that special occasion that requires them to wear shoes that don't have the support or comfort of their favorite footwear. That is the problem that Hydrofeet Therapeutic Massaging Insoles for Men has been determined to resolve – and, boy, did they succeed!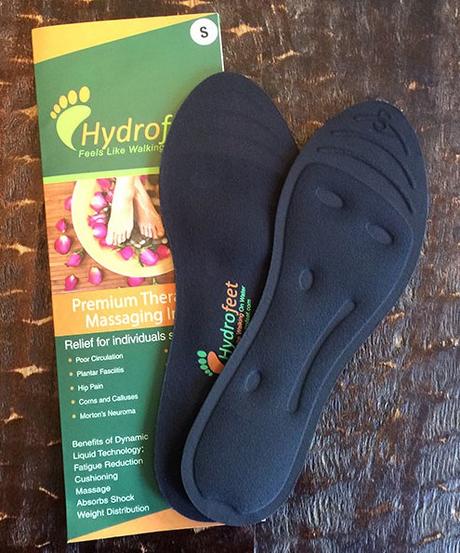 There is an old saying that if your feet are miserable, then so are you. Foot pain and tired feet affect your whole body. It can throw off your posture by changing the way your stride should be, putting extra pressure on your knees, hips, and back. For podiatric issues, custom made orthotics can run into the hundreds of dollars, but sometimes the answer is as simple of providing the right cushioning support that  keeps your feet in the correct position to optimize blood flow and make them feel like whatever shoe you are wearing, you are getting a massage with every step.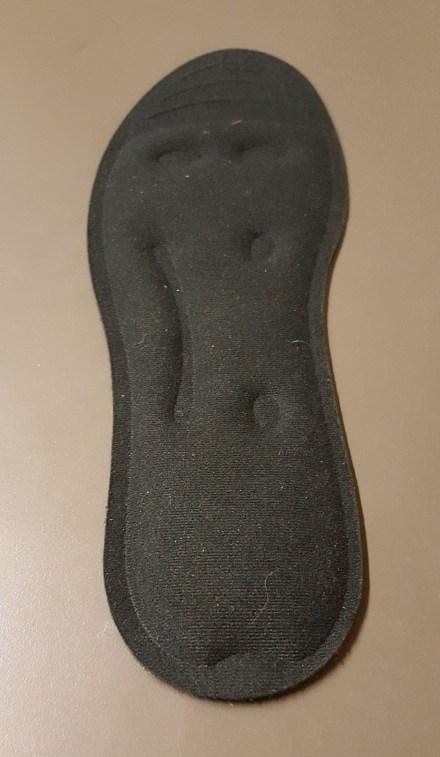 Given all this, naturally I was quite happy to learn that Hydrofeet, a solution to foot pain, comes constructed from a material called Thermoplastic Polyurethane or TPU, which will hold up its cushioning properties, no matter what your weight and will keep your feet from feeling all the effects of the hard surfaces that we walk on every day and make you feel like you are walking on water. The TPU is infused with glycerin, which is a vegetable based liquid that is approved by the FDA and is safe around children and pets. These thin shoe insoles can be places in loafers, athletic shoes, boots, and even in some sandals. Regardless of what shoe I chose to pair them with, the experience was a positive one. Sure, it's a little strange at first to keep feeling the glycerin squishing around as you walk, but you get used to it quickly and the pain relief is instantaneous!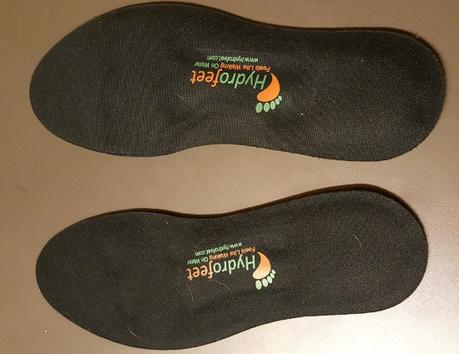 Hydrofeet also have hypo-allergenic and anti-bacterial properties that will contribute to the health of your feet. At Hydrofeet.com, they usually retail for $59.99, which is a good price to start, but are now on sale for a great price of $29.99! Hydrofeet also offers a 30-day money back guarantee, along with a 3 year product replacement guarantee. Check out their promotions page for additional deals!
So, if you have been suffering like me with sore, tired feet, then slipping a pair of these massaging therapeutic insoles may be just the answer that you have been waiting for. For a small investment, you can put the spring back in your step and a smile back on your face with Hydrofeet!