I was impressed by Monatgne Jeunesse pore strip, so I thought of trying their Peel off mask. The  mask that I have got from their range is Passion peel off mask, it is designed for normal and oily skin.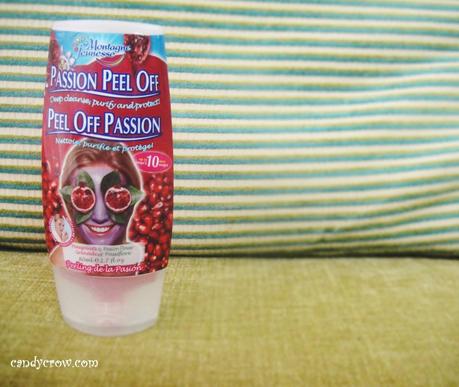 Montagne Jeunesse Passion Peel Off Mask
Price :
Rs 390 (80 ml)
Product Description :
Gently peel away dead skin with our amazing passion peel off deep cleansing masque. Our pomegranate and passion fruit formula cleanse, purifies and protects leaving your skin feeling fresh and radiant.
Gluten free
Nut derivative free
No paraben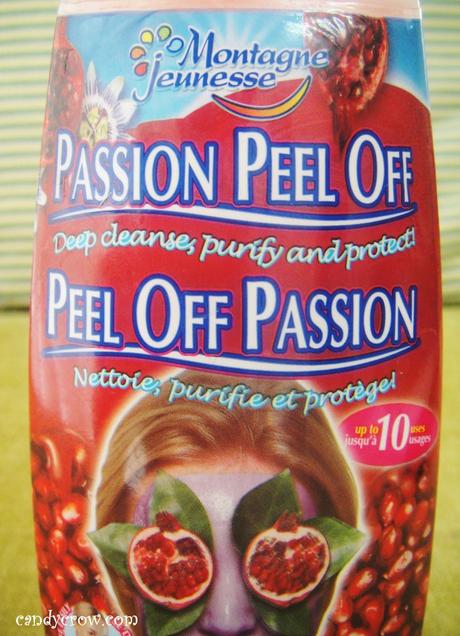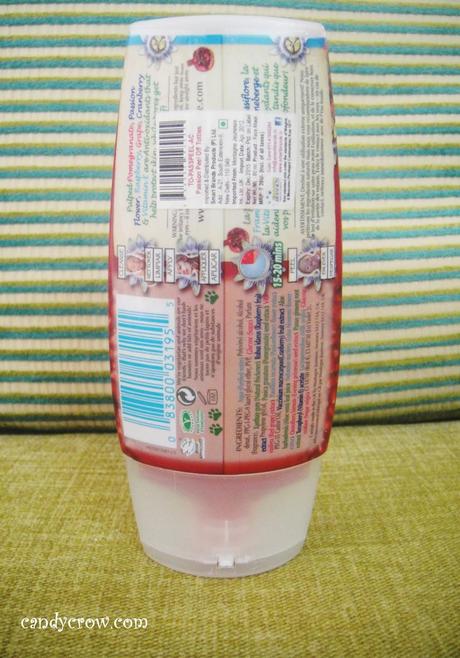 Montagne Jeunesse Passion Peel Off Mask
Shelf life :
6 Months
Ingredients :
Aqua, polyvinyl alcohol, alcohol denat, PPG-1-PEG-9, Laurylglycol ether, PVP, glucose, fragrence, xanthan gum, raspberry fruit extract, propylene glycol,  pomegranate seed extract, red grapes extract, cranberry fruit extract, aloe vera leaf juice,lotus blossom flower extract, primrose seed extract, panax ginseng extract, tocopheryl acetate, lactoperoxidase, glucose oxidase, CI 14700, CI60730
My Experience :
This peel of mask come in a flip top pack, like all the Montagne products this one comes with pictorial instruction. Coming to the texture, it is gel like in consistency, spreads easily so it is easy to apply. It has mild pomegranate fragrance and it is pinkish red in color.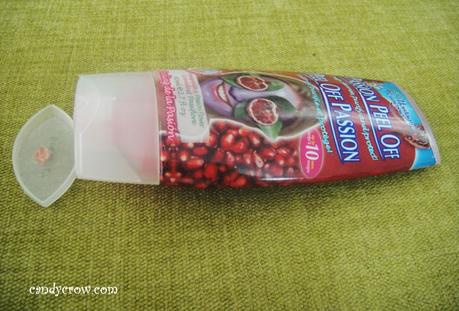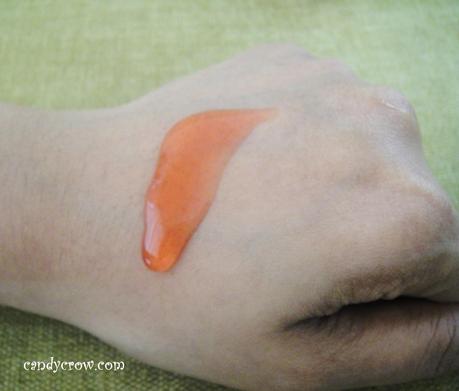 Coming to the application I cleanse my face, pat it dry, apply thin layer of the mask and let it dry completely, usually it takes around 20-25 minutes for it to dry completely. The best thing about this peel off mask is, it comes off as a whole and not in bits. It makes skin soft, clean, radiant and oil free. It did not break me out. I have used it more than 8 times, yet it is not over.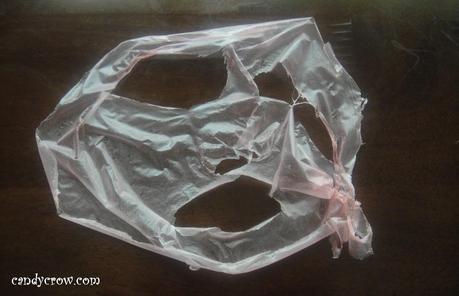 My face mask :)
Pros :
Easy to apply
Nice fragrance
Peels off easily 
No parabens
Affordable
Makes skin soft, clean and oil free
Contains many natural ingredients
Cons :Final Verdict :
I think that Montagne Jennesse passion peel off  mask is a great mask to use before party or any other special occasion. It makes skin soft, clean, fresh and oil free.
Rating :
4.5/5
Have you tried any other Montagne Jennesse mask ?