I find my bank balance hovering lower than the usual average these days, and I realize it's because of my splurge in Korea a couple of months ago – ah well. The problems of being a beauty junkie. On the bright side, at least the sight of these are cheering me up. Just looking that (legit) duck face on this lipstick!😀
Missha x Line Friends Glossy Lip Rouge

Now if each lippie had come with these cute figurines, you can bet your last buck that I'd have bought them all, but (thankfully) they didn't, so I only selected one.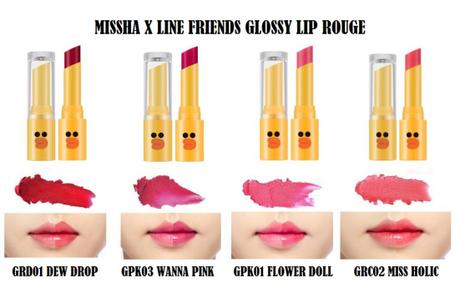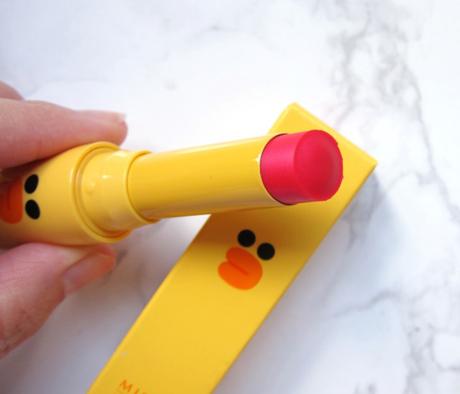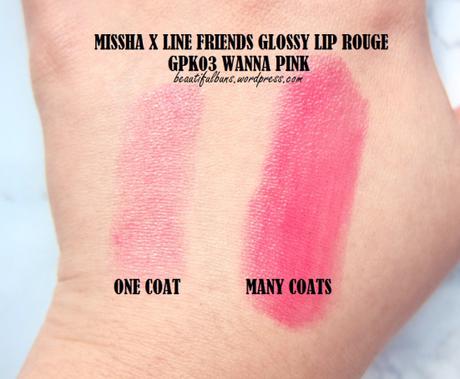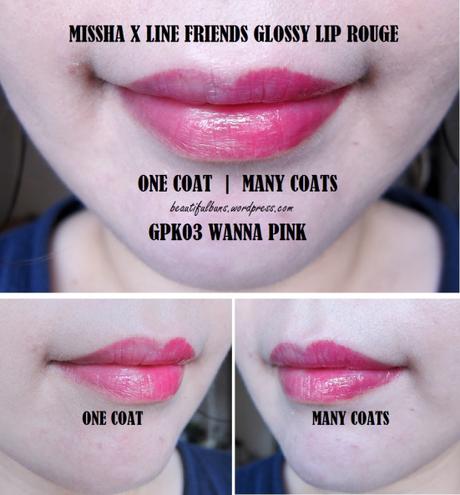 I say…
The Packaging: The usual plastic tube with a twist-out lipstick bullet. The cap of this is transparent, and the body has that adorable Sally duck face.
The Scent: A very slight fragrance.
The Texture: A lightweight, lip balm-like texture that glides across your skin. It doesn't feel too greasy or sticky, and one coat is enough to give the lips some gloss and make it look a bit more hydrated. One coat gives a very slight and sheer pink tint, while multiple coats gives it the illusion of a very glossy semi-sheer lipstick with a bright cherry pink. The more you apply, the more hydrated your lips will feel – the top and bottom lips glide over each other all that easily.
The Verdict: Pretty packaging aside, this is actually a rather decent lip product. It gives sufficient hydration, helps cover up the appearance of dry chapped lips, gives a good color intensity (based on the number of coats), and even after it fades, there's a very, very slight pink tinge as well as a very slight "film" over the lips that you'll get whenever you apply lip balms. This is a regular item from Missha so you can still get your hands on it. I think it comes in a wide variety of colours, this GPK03 included.😀