Hello! ~

♥

I am still on holidays (sorry for not replying to any possible new comments!), but I had this in my drafts, so today I will review the Missha Flower Bouquet Cherry Blossom Fresh Cleansing Foam for you. I only bought this to try it out when I found a small trial version of this product and didn't really expect much, but was positively surprised!  
The full size product comes in a 232ml tube, my small version contains 20ml. The packing is rather boring, just like all Missha product packings: A white tube with a cherry blossom branch on the right. Both the trial version and the full-size product look identical.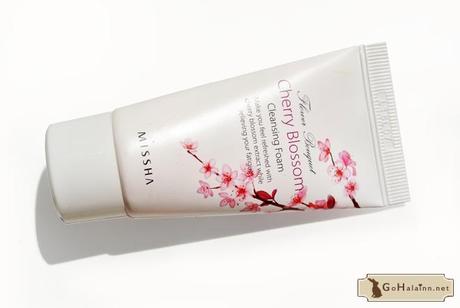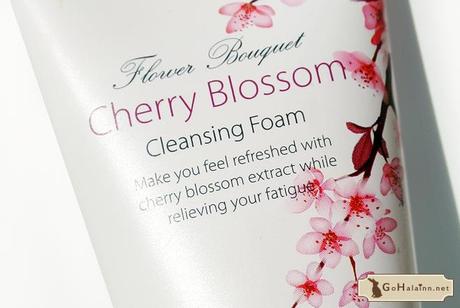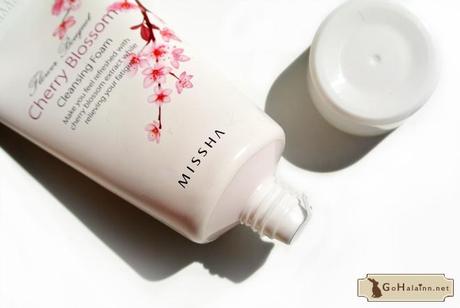 This cleansing foam is one of these "foams" that isn't really a foam at all. The texture of the cleanser is rather the one of a cream and when you apply it on your face it creates a thick creamy lathe, which is very effective and just as fine with mine, just do not completely understand why it is called a foam. Actually this is my preferred kind of cleanser because it has proven to be the most effective for me. This product type is identical to the Skinfood Egg White Pore Foam or the Etude House Baking Powder BB Deep Cleansing Foam. It even has the same kind of shimmer.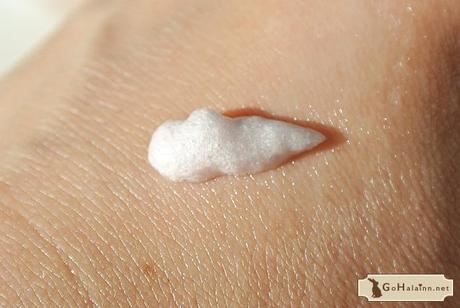 The scent of the Missha Flower Bouquet Cherry Blossom Fresh Cleansing Foam is pleasant, as it does not feel too artificial or too strong. Mostly it just smells like soap to me, with a faint flowery undertone.
It is always hard to tell for me how well a cleanser works for my troubled skin, because even when I stick to the same products my skin sometimes gets spontaneously worse or better, but with this Missha cleanser my skin got better exactly from the day I started using it. The cleanser I used before wasn't doing the greatest job and my skin was once again in a rather poor condition, but ever since I started using this cleanser I started getting way less new breakouts each day. The same effect I had with the Skinfood and Etude Cleansing Foam, so maybe that's just the most suitable product type for my skin.
While very effective the cleanser also seems to be rather mild as my sensitive skin did not get the slightest irritations or dry patches. However, when you get it into your eyes accidentally it burns like hell. T_T That's probably the only negative thing I can name about this product, apart from the boring packing.
I can really recommend this product. Missha also offers this cleaning foam in a Maylily and Iris version.
If you have not already, why don't you check out my current giveaway: